Stand against HB2 in style with these awesome T-shirts!
The shirts are printed at Lightning Bolt Ink, a queer-owned company in Asheville, North Carolina. All proceeds go toward the Campaign for Southern Equality's work to support the Trans community in North Carolina.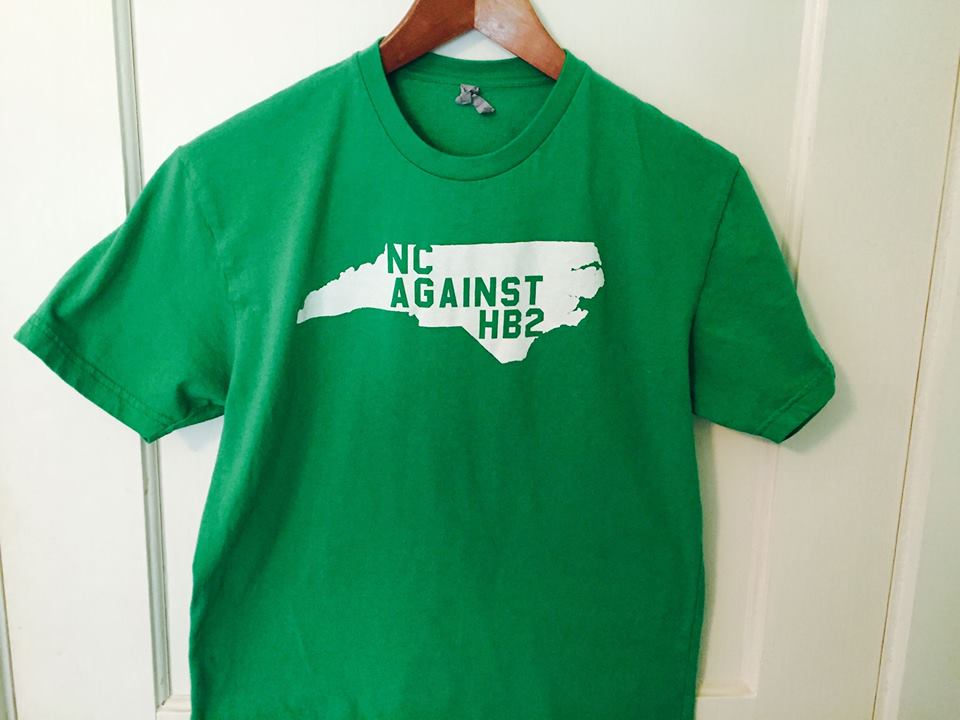 Shirts can be purchased from PennyCup Coffee Co. at the YMI in Asheville.
For online orders please complete the form below. All sizes are unisex, please email questions about shipping or sizing to aaron@southernequality.org. The $25 cost includes sales tax and shipping and handling. Shirts will arrive 2-3 weeks after your order.