The South is a unique region – and it's vital that the range of experiences and needs of LGBTQ Southerners are being served by advocates, organizers, and policymakers. The best way to do that is to collect accurate data reflecting the reality of LGBTQ life in the South.
That's why the Campaign for Southern Equality's Southern Equality Research & Policy Center and Campus Pride are teaming up for the Survey of Southern LGBTQ Experiences. We want to learn more about the lived experiences of LGBTQ Southerners. Any LGBTQ Southerner who is 18 years or older may participate in the survey. 
The more people we reach, the better our community will have a fuller and more diverse understanding of the needs and priorities of the Southern LGBTQ community. Take the survey by clicking here for English and clicking here for Spanish.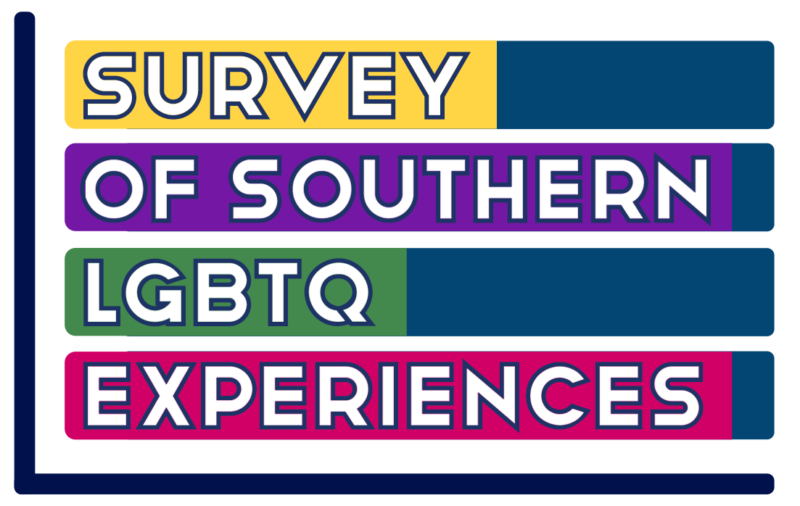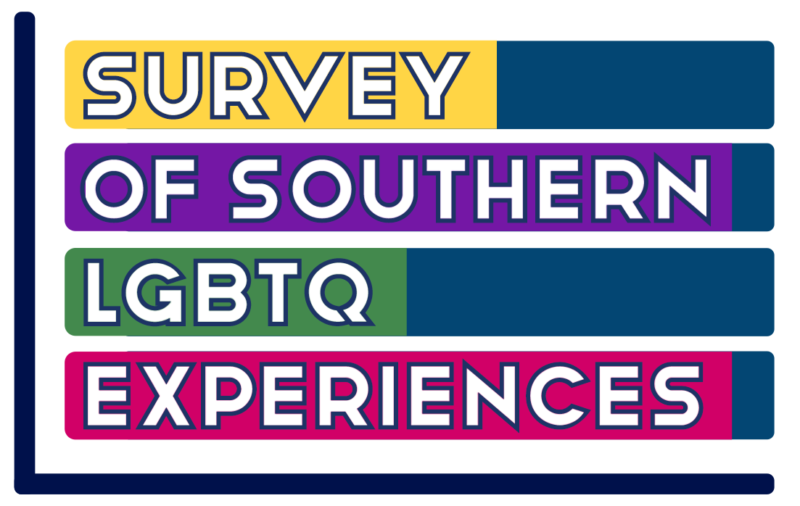 Navigate This Page:
➡️ Survey Sponsors
➡️ About the Survey
➡️ Video
➡️ About the Center
➡️ Survey Ambassadors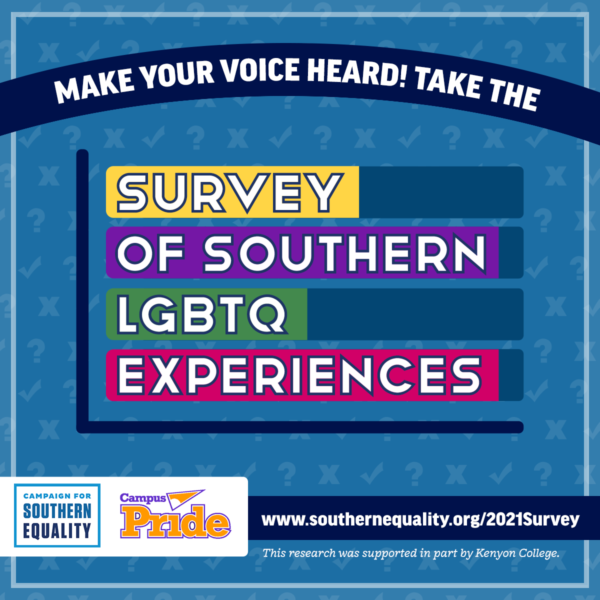 About the Survey
The Survey of Southern LGBTQ Experiences is a new in-depth research project dedicated to understanding the experiences, needs, and priorities of LGBTQ people living in the Southern United States.  The survey covers a wide range of areas, including questions about LGBTQ-related policies, experiences with coming out and familial/community support, so-called "conversion therapy," violence, bullying, discrimination, health care, HIV, substance use, and more. 
About the Southern Equality Research & Policy Center
A new project of CSE, the Southern Equality Research and Policy Center (SERPC) conducts independent research and develops interventions to promote the legal and lived equality of LGBTQ Southerners. Through our community-based research, we promote an increased understanding of LGBTQ life in the South that is fact-based and can inform policies and strategies to promote the health, equity, and well-being of LGBTQ people in the region.
This post is also available in: Español (Spanish)