Resources For All States
Please refer to the following national legal organizations that offer resources, referrals and representation:
‍Southern Poverty Law Center‍
Phone: 334-956-8200
‍www.splcenter.org/‍
Lambda Legal, Southern Office
Phone: 1-866-542-8336
‍www.lambdalegal.org/help/
National Center for Lesbian Rights (NCLR)
‍Phone: 1-800-528-6257 (ask for the "Legal Hotline;" open 9 AM -5 PM PST)
‍www.nclrights.org‍
Transgender Law Center‍
Phone: 415.865.0176 x306
‍www.transgenderlawcenter.org/‍
Immigration Equality‍
Phone: 212 714-2904 or 202 347-0002
‍www.immigrationequality.org/‍
American Civil Liberties Union (ACLU)‍: The ACLU has state chapters across the South. Use the search function at www.aclu.org to find your local chapter.
National Center for Transgender Equality: Visit NCTE's ID Documents Center, a one-stop hub for name and gender change resources in every state. https://transequality.org/documents
Transcend Legal: Legal support to help people get transgender-related health care covered under insurance. https://transcendlegal.org/
Trans LifeLine Microgrants: Support in changing legal name and updating your government identification documents. Advocates can assist with the processes and cost of updating the following documents:
Passport

Driver's License and State ID

Court Order Name Change

Immigration Documents
877-565-8860
https://www.translifeline.org/microgrants
---
Question and Answer Resources
Post-Election FAQ from Lambda Legal.
‍Attorney Diane Walton answers questions about LGBTQ legal protections.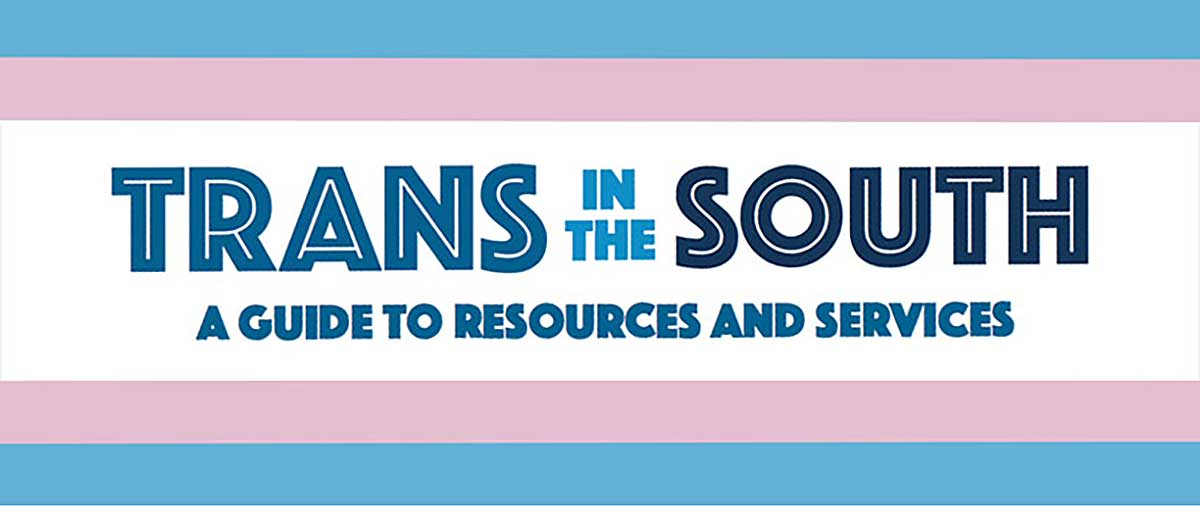 More than 500,000 trans folks call the South home. Trans in the South contains lists of trans-friendly service providers – from doctors to attorneys to counselors – across the South. This resource guide helps people find the services they need to survive and thrive.

Learn More