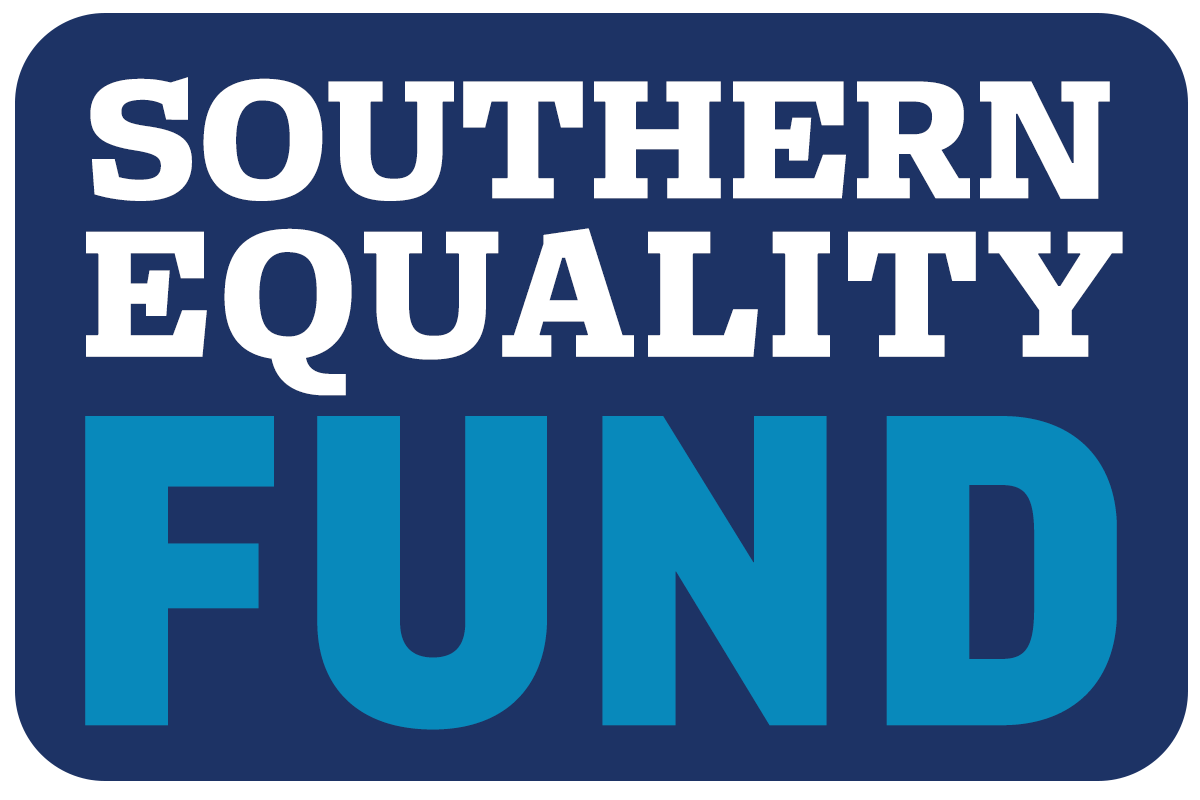 Every day, we witness the resilience, creativity and resourcefulness of LGTBQ grassroots organizers who are working to create equality in their hometowns. We believe that the organizers on the frontlines of the Southern LGBTQ movement can transform our region—but they need the funding and support to do so.
The Southern Equality Fund(SEF) provides funding and training to Southern LGBTQ folks doing heroic organizing in their hometowns.  We prioritize groups and individual leaders whose access to funding and support is limited due to barriers such as not having 501c3 status, or being located in a rural area.
We do this work because we believe that creating legal and lived equality in the South requires sustained organizing in every community, not just large metro areas. We also believe that building grassroots leadership —a core goal of SEF—is essential to the longterm vision of building LGBTQ political power in the South.
Get Funding for Your Project
Have an idea to promote equality, safety, and/or visibility of LGBTQ people in your community? Click below to apply for a grant! We've made the funding request short and simple and we'll give you an answer as quickly as possible.
Apply for Funding
History of the Southern Equality Fund
The Campaign for Southern Equality launched the Southern Equality Fund in 2015. In 2019, we will distribute 10% of CSE's organizational budget through SEF grants. We provide general fund grants of up to $500 throughout the year and #QueerTheVote grants 0f up to $500 in the months before elections. We also open special grant rounds focused on critical and emerging issues in the LGBTQ South.
How We Support Grantees
At the Campaign for Southern Equality, we understand funding alone is not enough to sustain grassroots LGBTQ leaders and amplify the impact of their work. They also need a continuous flow of resources, including relationships with peer organizers, individualized coaching, and training. We strive to provide this ecosystem of support through our leadership development cohorts, Resource Mobilization team and by providing training webinars and other supportive resources.
Training Webinars
All Southern Equality Fund (SEF) grassroots training webinars have been recorded and can be accessed below, along with any resources and presentation materials shared during the webinar.
Resource Mobilization Team
The Resource Mobilization Team (RMT) works in partnership with the Southern Equality Fund to increase capacity of Southern LGBTQ grassroots leaders by connecting them with funding, expanding social networks and by providing opportunities for training and support.
Stay Connected
Join the #lgbtsouth list-serv, a Google Group created for Southern LGBTQ grassroots leaders and groups to communicate with each other about events, campaigns and other opportunities. Contact lgbtsouth@southernequality.org to request to be added to this list-serv.
This post is also available in: Español (Spanish)