LGBTQ Southerners live each day with courage and strength and grassroots organizers across the region are doing heroic work to create equality. And every day, we hear powerful stories about how the South is changing and support for equality is growing.
We ask you to TAKE ACTION with us as we build a new South.
Take the Pledge: Support LGBTQ Equality in the South
Join us in the long-term work to win equality – both legal and lived – for LGBTQ Southerners! Tell us you're with us by adding your name and email address, and we'll keep you updated on how you can help tell a new story of the South.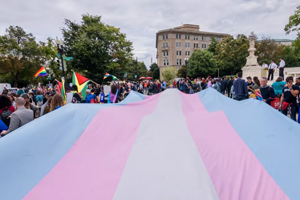 Urge your Congress members to Support the Equality Act
The best way to protect all LGBTQ people in the South is through the passage of express, comprehensive nondiscrimination legislation at the federal level: The Equality Act. This bill would help ensure that, no matter what your zip code is, you can be guaranteed dignity, respect, and freedom from discrimination. 
Send a message to your U.S. Senators urging them to vote YES on the Equality Act.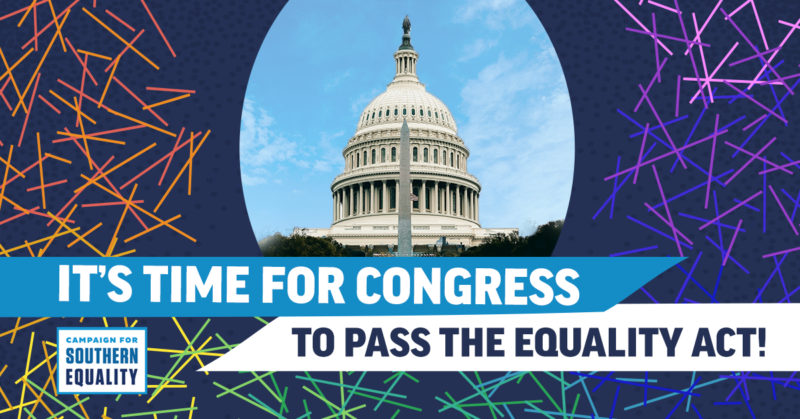 Donate to CSE
Since launching in 2011, the Campaign for Southern Equality (CSE) has worked for full LGBTQ equality – both legal and lived – across the South. Despite the progress we've made, the reality is that LGBTQ Southerners continue to face discrimination every day. We're working to change that. Your gift makes our work possible.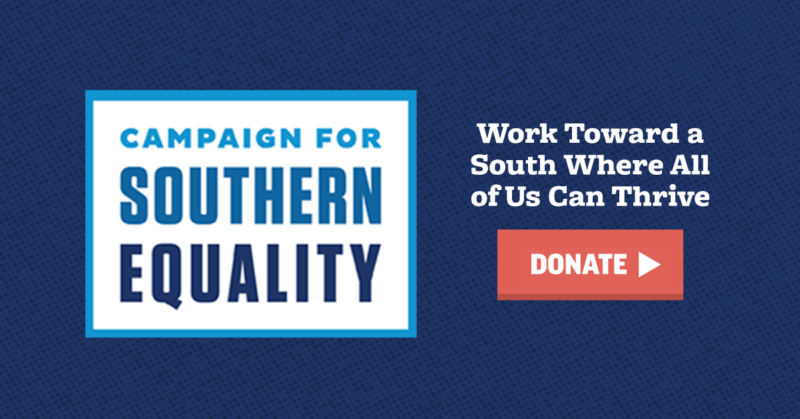 Get Involved: Join a State Coalition
Learn more about how we've teamed up with partners across the country to help LGBTQ-inclusive protections across the South.  As we continue to demand justice and protections for our LGBTQ Southerners, we are making sure that our communities are ready to take action.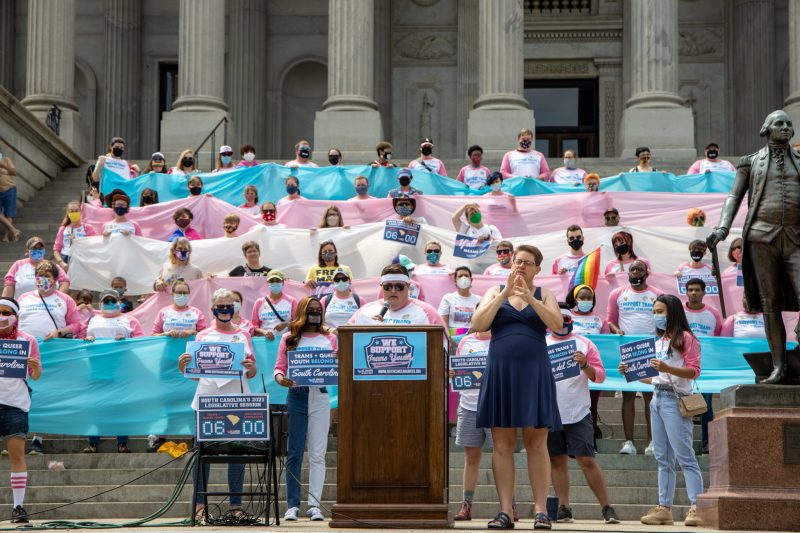 Submit a Provider to CSE's Trans in the South Guide
Are you a trans-affirming medical or legal professional, or do you know of an affirming service provider based in the South? Help grow the guide to ensure our loved ones have the services they need to survive and to thrive.
List your provider or get listed here.