Since 2021, Arkansans have grappled with anti-transgender laws that prohibit transgender-related healthcare for people under the age of 18 – and while the law (Act 626) is not in effect because of a court order, its passage has exacerbated the lack of access to providers of gender-affirming hormone therapy and puberty blockers for trans people under 18. Many providers are not accepting new patients while litigation moves through the courts. 
As legal partners at the ACLU of Arkansas and the ACLU are leading litigation efforts to bring down this law once and for all, the Campaign for Southern Equality is working with partners across Arkansas, including inTransitive, to provide resources and information to impacted families. Please use this form below to request more information, and we will be in touch.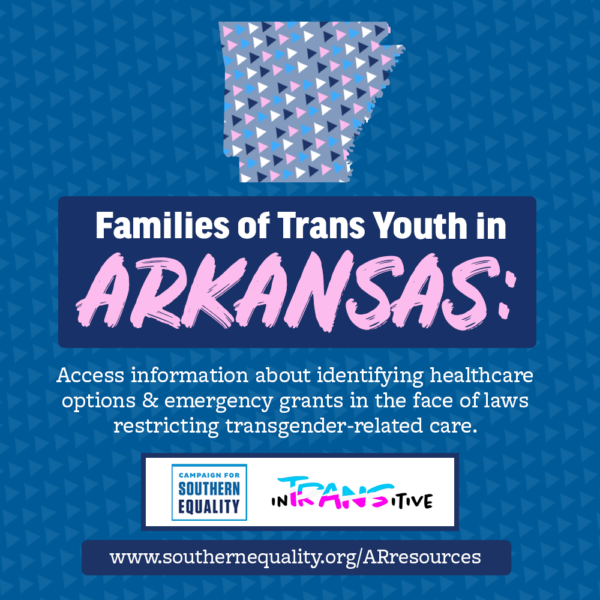 Resource Guide About Gender-Affirming Care in Arkansas
This resource guide is designed to provide up-to-date information and concrete resources to help transgender youth continue accessing healthcare. We will update this guide as more information and resources become available. 
Emergency Grants for Impacted Families
The Campaign for Southern Equality and inTransitive are facilitating rapid response emergency grants of $500 to help parents and caregivers to youth directly impacted by the interruption of access to gender-affirming care. Grants can be made to the parent/caregiver of an impacted youth. To learn more about these grants and to request one, fill out the form below.
Send a Message About These Resources
This form is intended for transgender individuals under the age of 18 and their parents/caretakers in Arkansas who are seeking support accessing gender-affirming care. After filling out this form, a representative of Campaign for Southern Equality will reach out to you via email or phone and begin assisting you.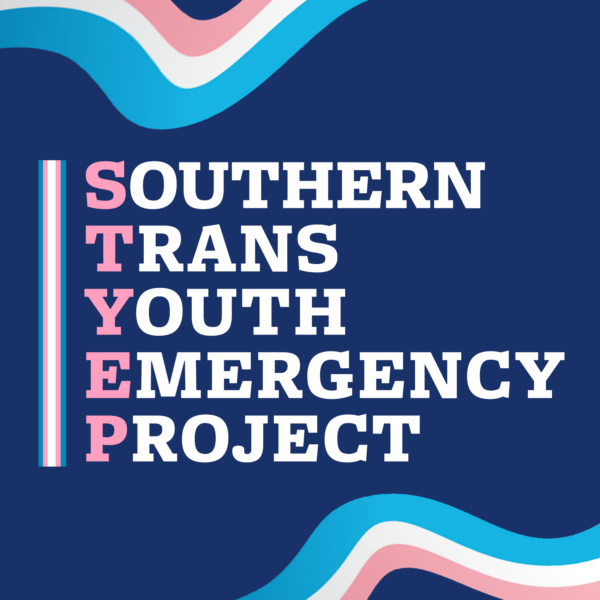 Southern Trans Youth Emergency Project
Live in a different Southern state but need support accessing transgender-related healthcare in the face of oppressive legislation? Learn more about the Southern Trans Youth Emergency Project, a new regional effort which provides rapid response support directly to the families of youth who are impacted by anti-transgender healthcare bans in the South.