This month the Campaign for Southern Equality is proud to team up with the North Carolina AIDS Action Network to help advocates from North Carolina attend AIDSWatch, the largest constituent-based HIV & AIDS advocacy event in the country. Right now we're accepting applications from folks who'd like to attend the event but can't do so without financial support. Advocates can apply here – but be sure to do so before Friday, February 15 at 5:00pm.
Apply for a Grant
This partnership is a part of Campaign for Southern Equality's Southern Equality Fund, through which we provide funding and training to Southern LGBTQ folks doing heroic organizing in their hometowns.  
Learn more about the Southern Equality Fund here.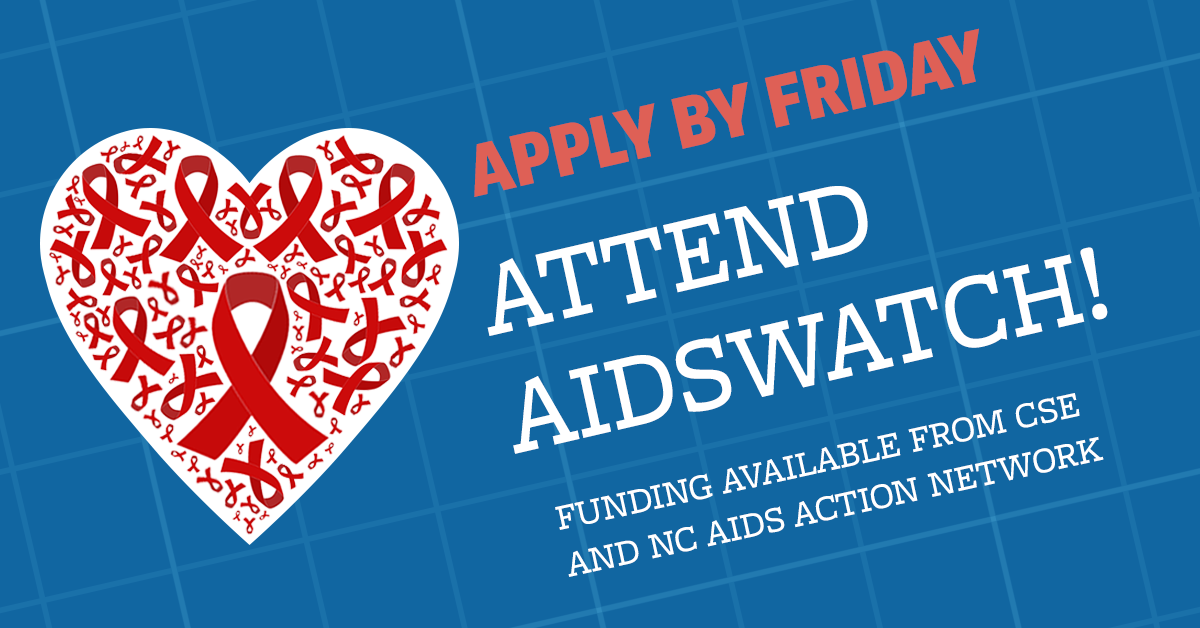 Here's a bit more about AIDSWatch from our friends at the North Carolina AIDS Action Network:
"AIDSWatch, presented by the Elizabeth Taylor AIDS Foundation, is the nation's largest annual constituent-based national HIV & AIDS advocacy event. AIDSWatch brings together hundreds of people living with HIV and their allies to meet with members of Congress and to educate them about the important issues at stake for people living with HIV & AIDS in the United States. AIDSWatch is implemented as a partnership between AIDS United, the Treatment Access Expansion Project, and the US People Living with HIV Caucus. This year, AIDSWatch will take place April 1 & 2, 2019 in Washington D.C."