Today, the Campaign for Southern Equality moved to reopen its prior lawsuit, Campaign for Southern Equality v. Bryant, which had overturned Mississippi's ban on marriage for same-sex couples, to incorporate a challenge to the constitutionality of the provision of Mississippi's law HB 1523 which allows Mississippi officials to seek to "recuse" themselves from issuing marriage licenses to gay and lesbian couples based on certain "sincerely held" religious beliefs. The motion, supplemental pleading, and the proposed amended injunction were filed in the U.S. District Court for the Southern District of Mississippi on behalf of the Campaign for Southern Equality, representing its members across the state of Mississippi.
You can read the full court documents here.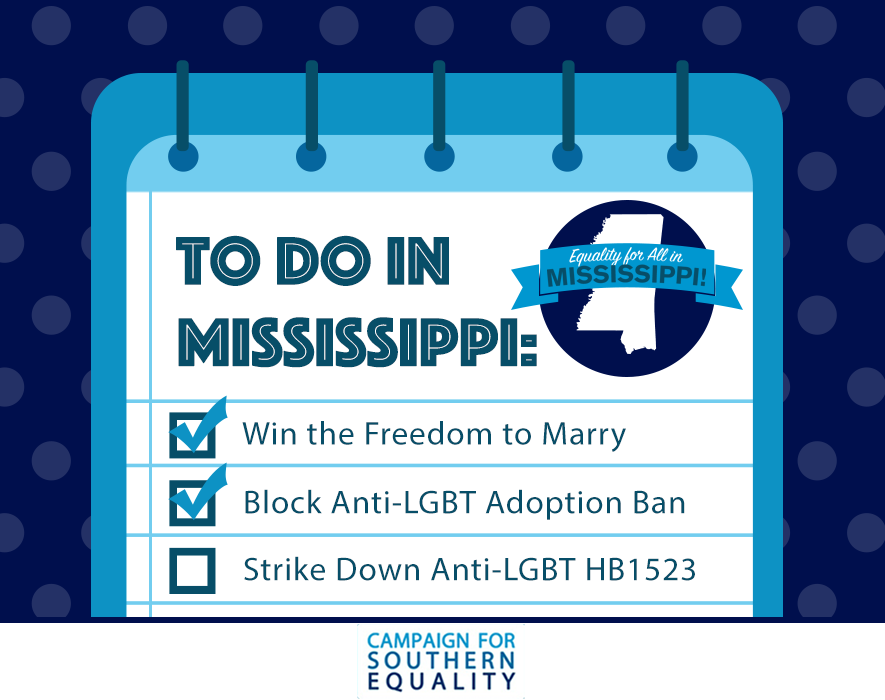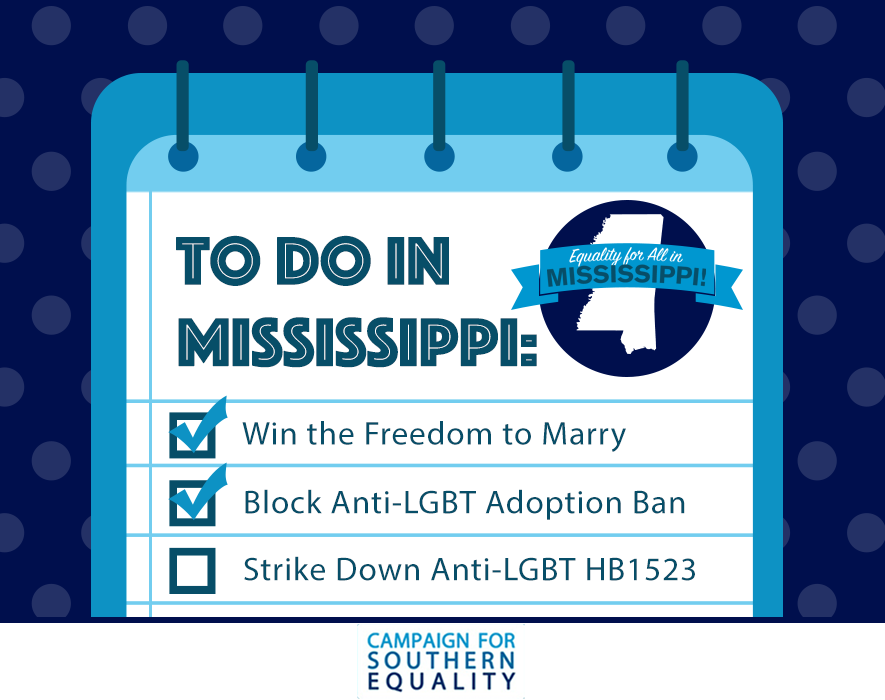 "The statute that the State of Mississippi just enacted – HB 1523 – clearly violates the fundamental principle of equality before the law," says lead counsel Roberta Kaplan. "It authorizes, even encourages, discrimination against LGBT people in Mississippi re-creating, only months after the Supreme Court clearly held it unconstitutional, another form of second-class citizenship for LGBT Mississippians. State officials cannot  circumvent federal court injunctions and evade the Constitution by passing laws that seek to stigmatize LGBT people and segregate them from everyone else."
The motion challenges the provisions in HB 1523 that allow public employees to recuse themselves from authorizing or licensing marriages for same-sex couples. Plaintiffs seek to amend the Court's prior injunction to require that there truly will be no delay or impediment to the marriage of gay and lesbian couples in Mississippi by requiring state officials to provide the Campaign for Southern Equality and the Court with information concerning any proposed recusal and by creating a mechanism so that Plaintiffs' constitutional right to marry can be enforced in federal court.  
Lead counsel for the plaintiffs is Roberta Kaplan of Paul, Weiss, Rifkind, Wharton & Garrison LLP.  Plaintiffs are also represented by Mississippi attorney Robert McDuff of McDuff & Byrd, based in Jackson, Mississippi. This legal team filed the federal case that struck down Mississippi's ban on marriage for same-sex couples in 2014, Campaign for Southern Equality v. Bryant and also struck down Mississippi's ban on same-sex adoption, Campaign for Southern Equality v. Mississippi Department of Human Services in 2016.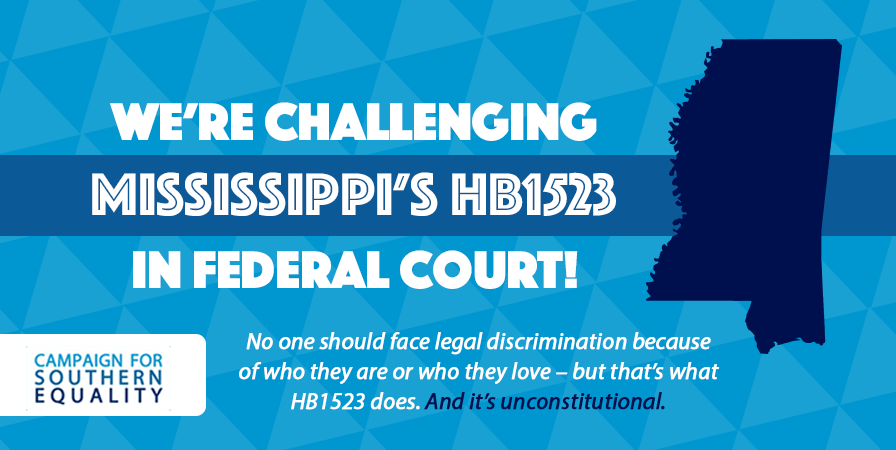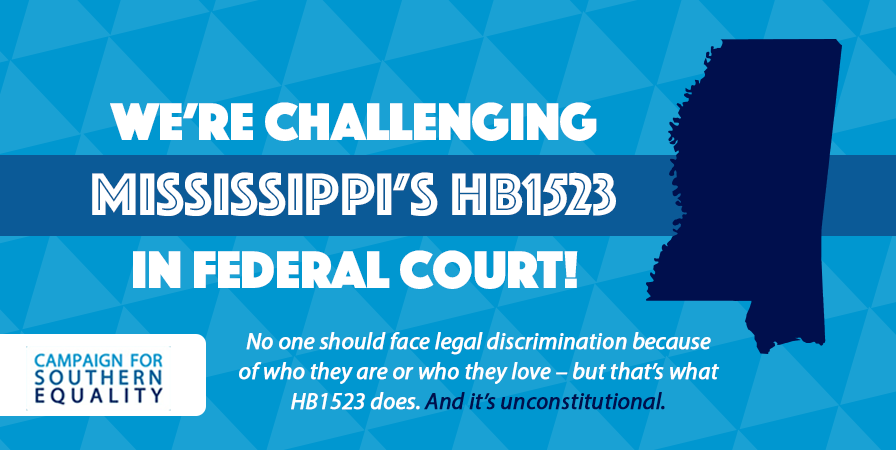 "LGBT people live in every town across Mississippi and it is vital to ensure that they are treated equally when they exercise their constitutional right to marry. As long as the state of Mississippi continues to pass discriminatory laws that are clearly based on anti-LGBT animus, we will continue to seek recourse in the federal courts," says Rev. Jasmine Beach-Ferrara, Executive Director of the Campaign for Southern Equality, which has been advocating for LGBT equality across Mississippi since 2012 through public actions, public education campaigns and lawsuits.
According to data from the 2010 Census, 29 percent of the 3,484 same-sex couples currently living in Mississippi are raising children under the age of 18 in their homes. As of 2014, 996 same-sex couple households in Mississippi were raising 1,401 children, according to the Williams Institute at the U.C.L.A. School of Law.
###
Based in Asheville, North Carolina, the Campaign for Southern Equality is a non-profit organization that empowers LGBT individuals and families across the South and advocates for full legal equality for all.