On Friday, April 17, the Campaign for Southern Equality is proud to host Southern Equality Game Night, the latest in our #LGBTQSouth virtual gathering series on The Front Porch. We'd love to see you there! Just use the form below to RSVP to receive the dial-in information.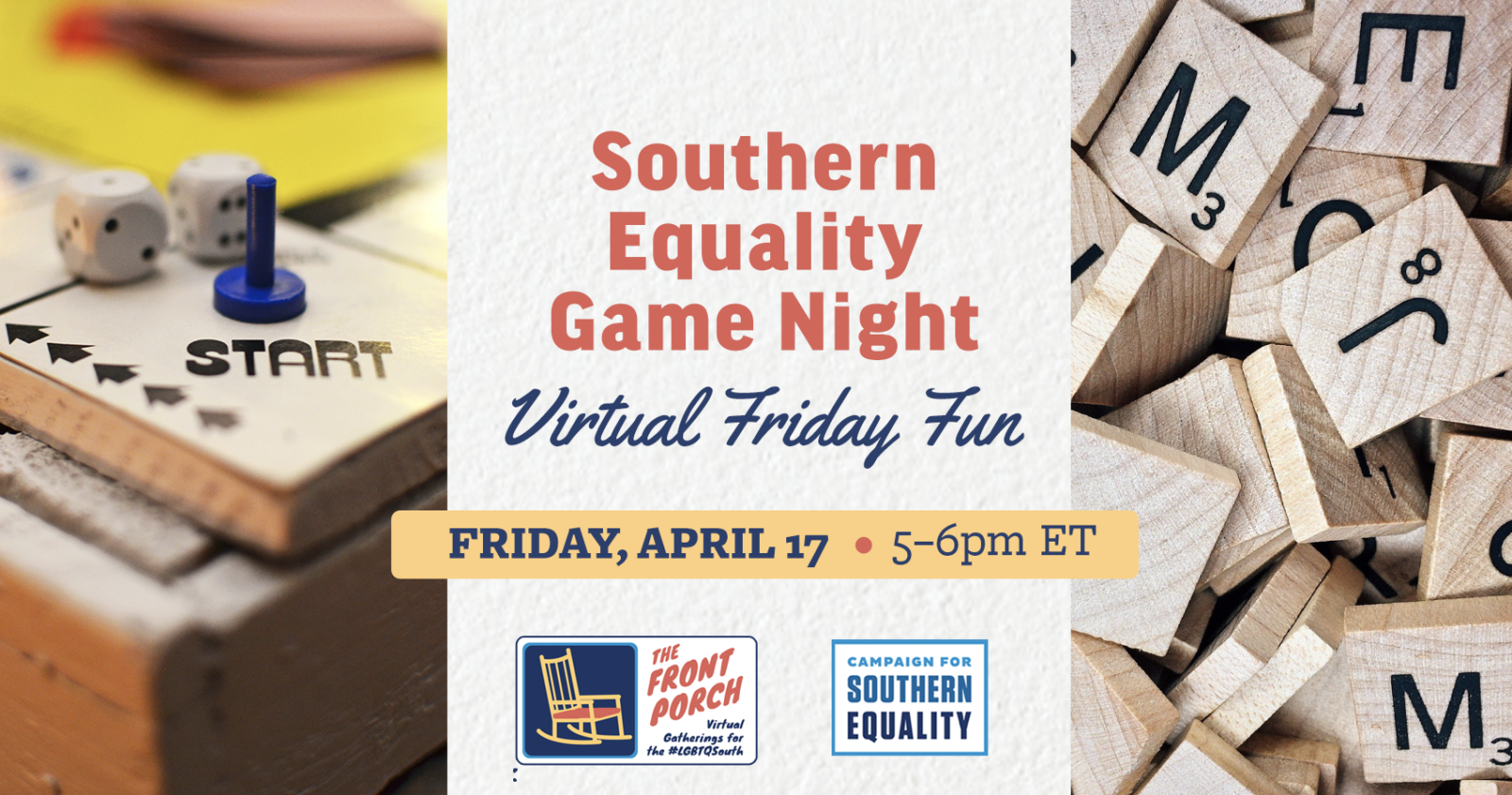 Unwind at the end of your week by joining the Campaign for Southern Equality for a fun and informal evening of virtual games. We'll have some virtual offerings, and we're also open to ideas for what to play. We're looking forward to building community with other LGBTQ Southerners in this fun, family-friendly virtual space.
Logistical Details
Join us from 5:00-6:00pm ET on Friday, April 17. To receive the dial-in information, submit the following form and a Campaign for Southern Equality staff member will be in touch with the link to the webinar and a password.
RSVP on Facebook for the April 17 Event
About The Front Porch
This event is part of "The Front Porch: Virtual Gatherings for the #LGBTQSouth," a new initiative from the Campaign for Southern Equality to support LGBTQ Southerners through the unique challenges of the COVID-19 pandemic. Virtual programming will include community support groups, skill-sharing and skill-building workshops, and presentations from practitioners in their fields. All members of the CSE community are invited to join. Information about each webinar from The Front Porch series – including dial-in information, is available at www.southernequality.org/frontporch.
RSVP for the Webinar!