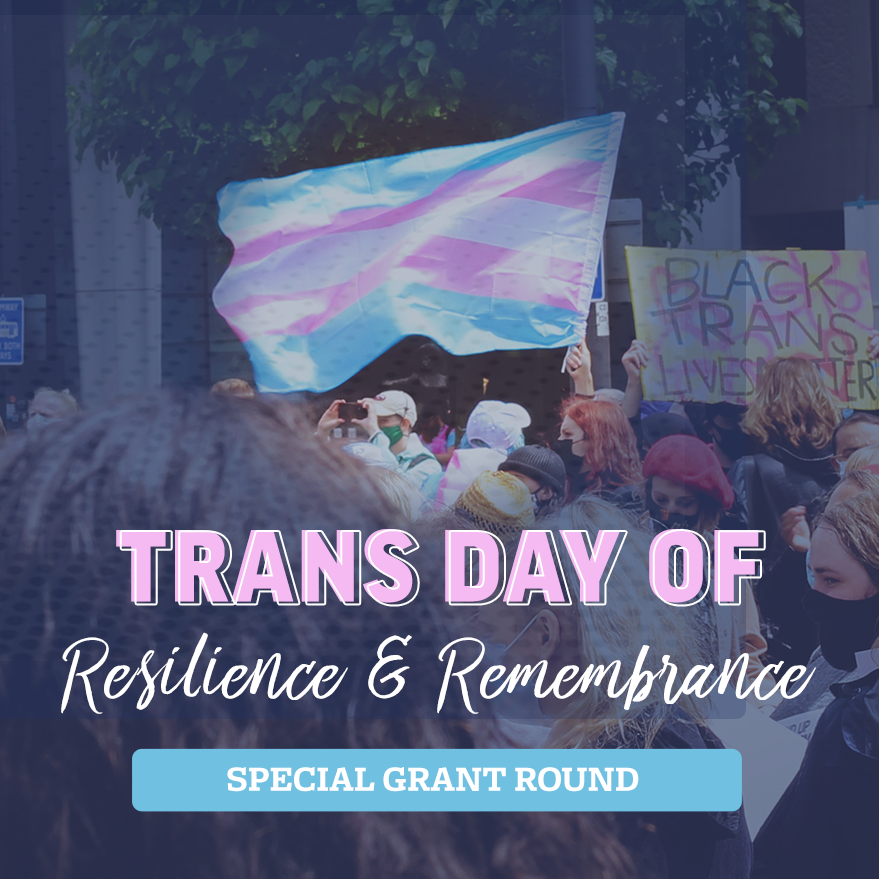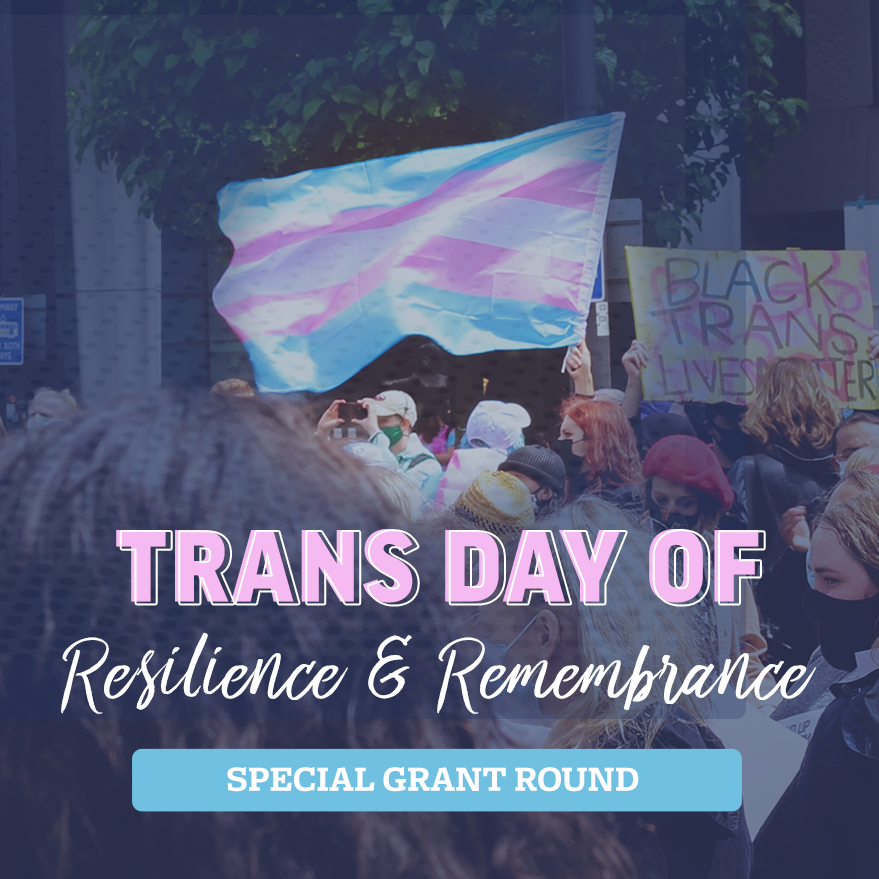 ON OCTOBER 26 AT 5:00PM ET WE REOPENED THE APPLICATION AND RECEIVED 21 APPLICATIONS, REACHING OUR FUNDING LIMIT FOR THIS ROUND AND REQUIRING US TO CLOSE THE APPLICATION.
This fall our Trans Day of Resilience & Remembrance Special Grant Round will support activities, events, and projects developed around 2021's Transgender Day of Resilience & Remembrance (November 20) and Transgender Awareness Week (Nov. 13-19) across the LGBTQ South. Grants of up to $500 will support trans and queer organizers leading projects such as direct action, resilience and healing efforts, direct service, artistic endeavors, and more, across the South.
These new grant rounds are part of the Campaign for Southern Equality's Southern Equality Fund, which has been making grassroots grants across the LGBTQ South since 2015. Since its inception, the Southern Equality Fund has prioritized supporting work led by BIPOC, transgender, and rural organizers.
Criteria for TDOR Special Grant Round
We specifically seek nominations for projects that are:
Based in the South.

Directly relate to Transgender Day of Resilience, Transgender Day of Remembrance, or Transgender Awareness Week.
Support transgender people.
You do not have to have 501c3 status to receive a grant; however, all activities that funding is used for do need to comply to 501c3 guidelines.
We strongly encourage nominations for projects led directly by transgender people.

Anyone is welcome and encouraged to nominate a project for a grant, and organizers may also nominate themselves.
Submit a Nomination for the TDOR Special Grant Round
Please fill out this nomination form and we may be in touch for more information.