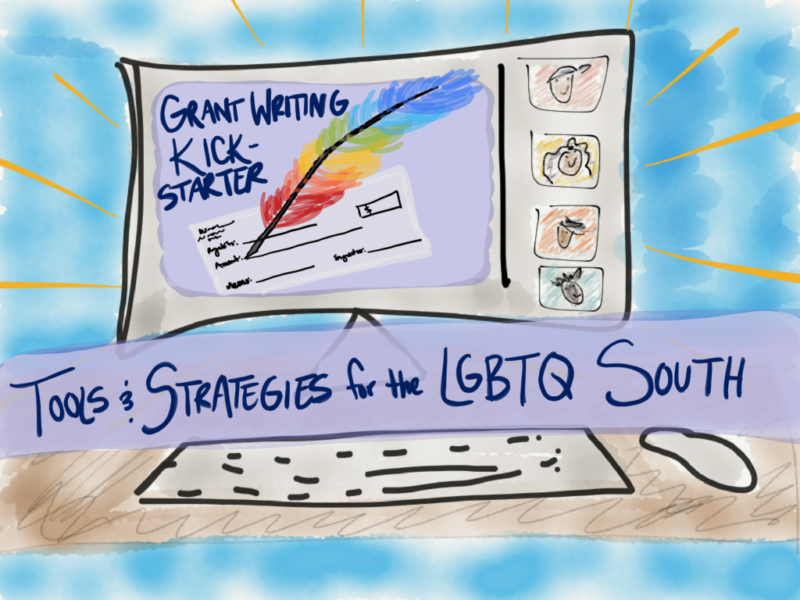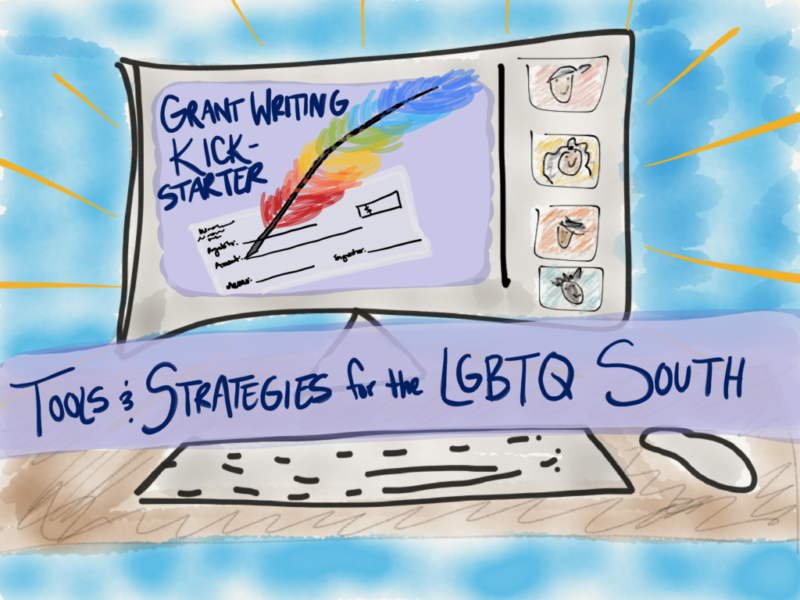 The webinar took place on November 13, 2018. Missed it? Scroll down to watch the full recording  and download resources shared during the webinar.
Over the years, we've sat down with many of our partners to support them through process of writing grants, and now we're excited to bring this support to our full network in the webinar "Grant Writing Kickstarter: Tools & Strategies for the LGBTQ South."
Veteran grant writers from Campaign for Southern Equality (CSE) and Southerners on New Ground (SONG) shared their experiences with grant writing, discussed their most helpful tips and strategies, and provided coaching to webinar participants.
This webinar covered the fundamentals for how to effectively tell the story of your work, demystified the complex and confusing landscape of grant funding – especially that of LGBTQ funding in the South, and shared honest dialogue about how to weather the storm and not internalize rejection and critique.
Webinar Recording:
Resources:
Panelists:
English-only:
Rev. Jasmine Beach-Ferrara, CSE
Raised in North Carolina, Jasmine Beach-Ferrara is a minister in the United Church of Christ and Executive Director of the Campaign for Southern Equality. She lives in Asheville, NC, with her wife, Meghann, and their son. She writes fiction and  has written widely about LGBTQ issues in the South. She also serves on Buncombe County Commission, where she focuses on policy issues related to early childhood education and equity.
Micah Blaise, SONG
Micah Blaise is an educator, organizer, and femme born & raised in rural South Carolina. She has been involved in feminist and anti-racist organizing in her home state for over ten years. Her professional background includes working as special education teacher with a radical agenda and serving as the first full-time staff person for the Carolina Youth Action Project. Today, Micah is a Development Coordinator with Southerners on New Ground. She is passionate about organizing resources to build power in the South and fundraising to support movement leaders fighting for a world where all of us can live Free from Fear. Micah is a Libra with a Virgo rising who loves making commitments, swimming in the ocean under the full moon, and being barefoot in the kitchen.