July was a whirlwind month for the Campaign for Southern Equality. We're now on the verge of marriage equality in North Carolina, South Carolina, Virginia and West Virginia thanks to your support.
Here's what we accomplished together in July:
Ran two free Community Law Workshops in North and South Carolina.
The goal of a Community Law Workshop is to empower LGBT people in the South to protect our rights to the full extent possible under current laws. CSE and the LGBTQ Law Center with the support of volunteer attorneys provided LGBT Southerners with thousands of dollars worth of legal work at no cost.
At Gender Benders Summer Camp in Piedmont, South Carolina 15 people completed name change or Health Care Power of Attorney forms and at Charlotte Black Gay Pride 56 people completed a Health Care Power of Attorney!
Pushed for an LGBT*-inclusive domestic partner benefits policy for city employees in Winston Salem, North Carolina.
CSE staff and community members testified on July 15 about the importance of the policy, which will include qualifying partners of LGBT* employees in healthcare and retirement benefits. We're hopeful that the proposal will pass a full city council vote in the fall.
Read more about the policy here.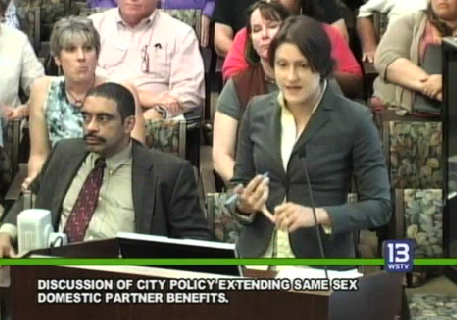 Called for marriage equality at three WE DO Actions.
In a span of two weeks traveling across North Carolina, South Carolina, Kentucky and Illinois, CSE staff stood with couples at three separate WE DO actions.
On July 22, Dare and Keisha bravely walked past 150 anti-gay protesters and applied for a marriage license in their hometown of Marion, North Carolina. They were denied a license, but they got married in Washington, D.C. that same week.
Then on July 28, we boarded a bus with friends and family of Kristy and Sarah after they were denied a license in Louisville, Kentucky. They legally married in Metropolis, Illinois that same day.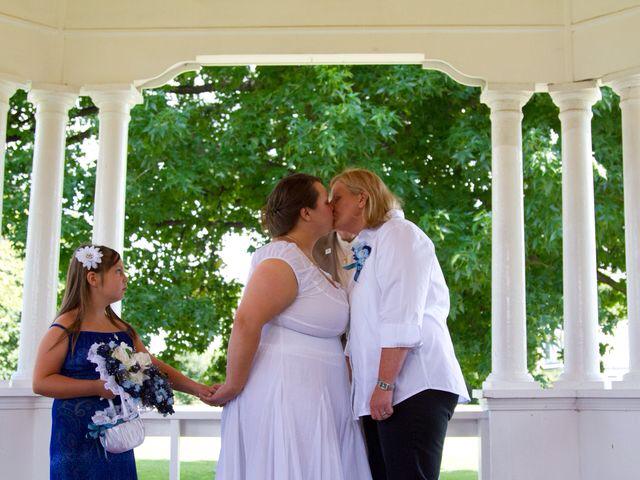 And on July 30 in Greenville, South Carolina, five brave couples were denied licenses, but hundreds of supporters gathered to cheer them on.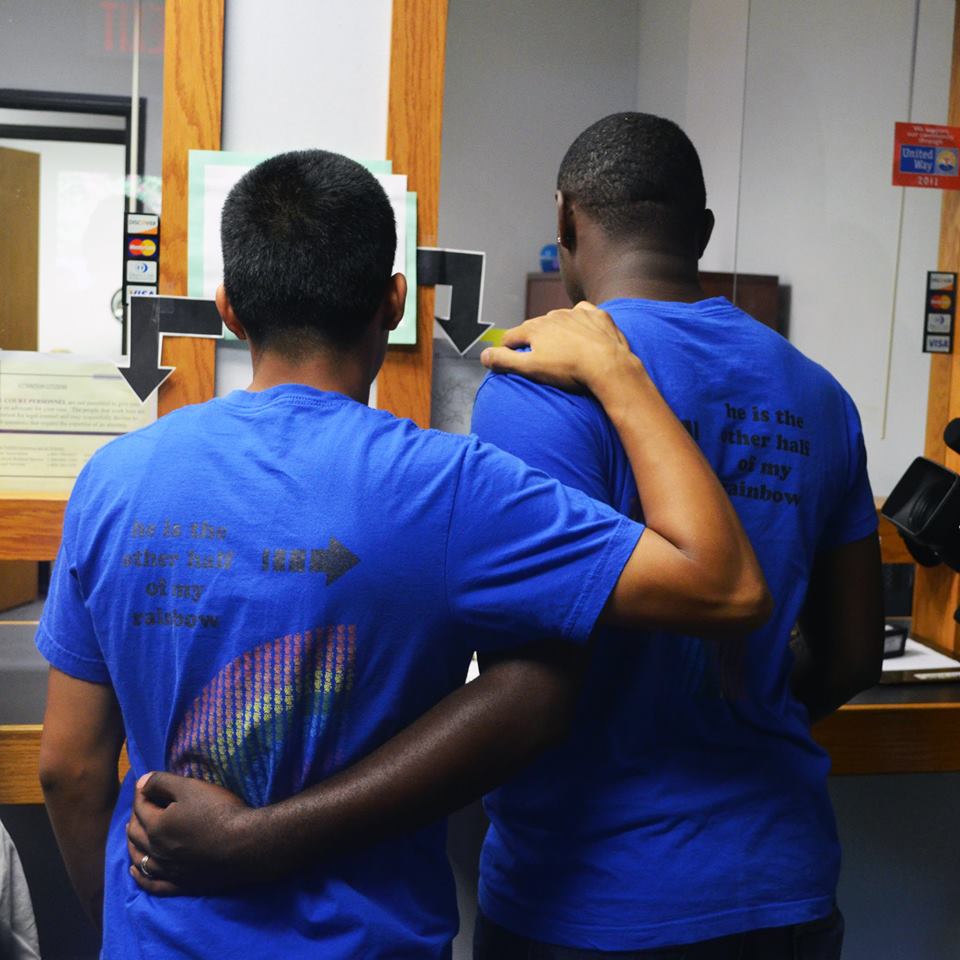 Celebrated a ruling that moves marriage equality forward in North and South Carolina, Virginia and West Virginia.
On July 28, a three-judge panel of the 4th Circuit Court of Appeals struck down Virginia's ban on same-sex marriage. The day of the favorable ruling, North Carolina Attorney General Roy Cooper announced that his office would quit defending Amendment One.
Dozens of CSE supporters gathered in Asheville to celebrate the ruling and learn what it means for North Carolina and the other states in the 4th Circuit.
(Check out our Executive Director Rev. Jasmine Beach-Ferrara's interview on WUNC's "The State of Things," where she talked about her life and discussed the state of the LGBT movement in the South.)
And one last thing: Though it wasn't in July, CSE participated in Mountain Moral Monday in Asheville on August 4, calling attention to the importance of democratic participation. 
The chairman of our board, Rev. Joe Hoffman, as well as Executive Director Rev. Jasmine Beach-Ferrara spoke to the crowd of about 5,000 people ahead of this year's elections in November.