Every Monday during the COVID-19 pandemic, the Campaign for Southern Equality team is proud to hold space for LGBTQ Southerners by hosting a weekly community space and support group.
Sign up to receive the weekly invitation below!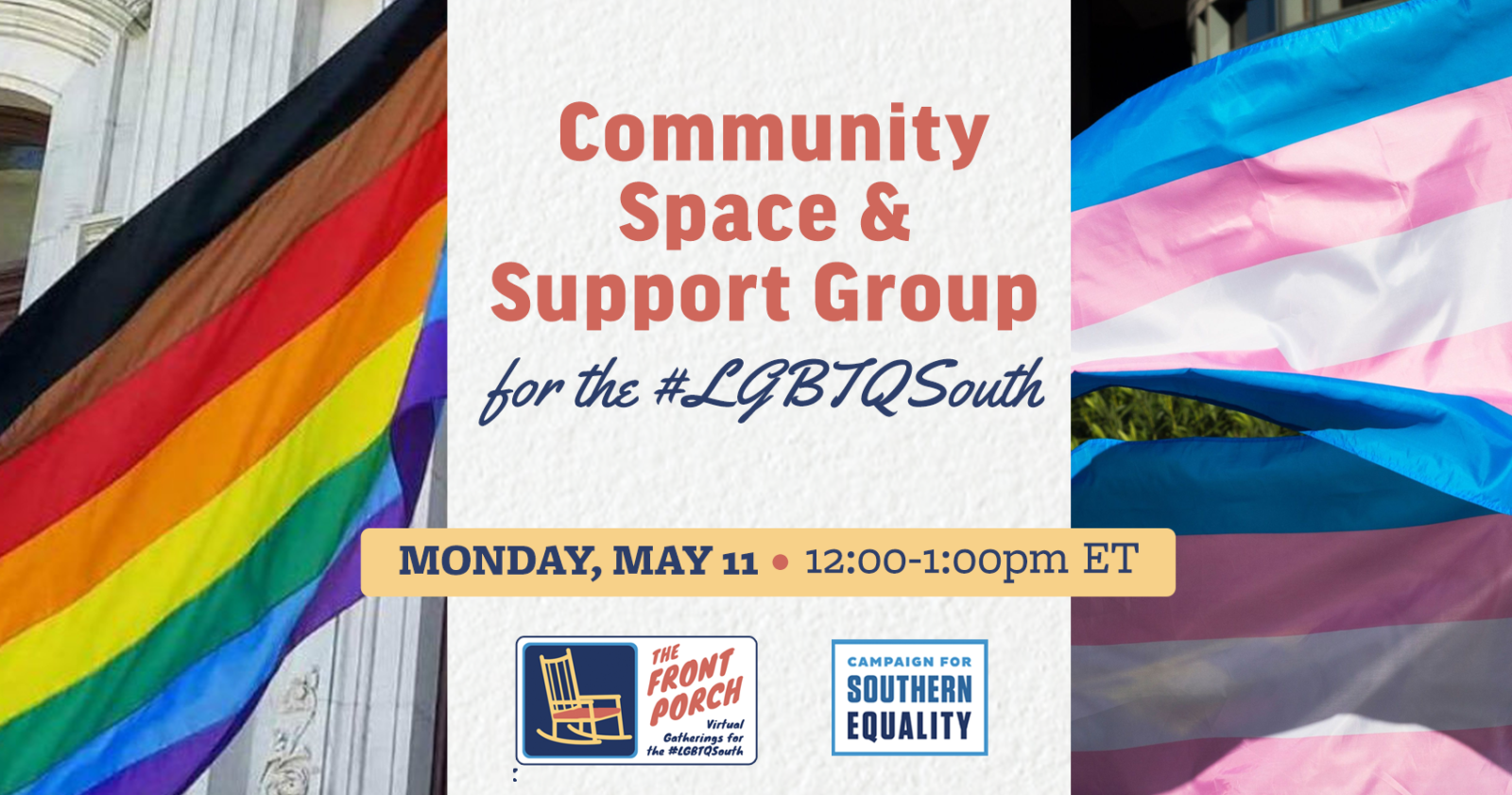 In this webinar, we'll gather with other LGBTQ Southerners for virtual time together without a formal agenda. As we all responsibly practice social distancing, it's more important than ever to seek out new ways to get connected, get to know each other, share how we're feeling during this challenging time, and build community together. This session is organized and hosted by CSE's Community Health Program Director Ivy Hill.
LOGISTICAL DETAILS:
Join us from 12:00-1:00pm ET every Monday – including Monday, June 1 (Note: There will not be a community gathering on Memorial Day, May 25). To receive the dial-in information, submit the following form and a Campaign for Southern Equality staff member will be in touch with the link to the webinar and a password, which will be unique each week.
ABOUT THE FRONT PORCH: 
This event is part of "The Front Porch: Virtual Gatherings for the #LGBTQSouth," a new initiative from the Campaign for Southern Equality to support LGBTQ Southerners through the unique challenges of the COVID-19 pandemic. Virtual programming will include community support groups, skill-sharing and skill-building workshops, and presentations from practitioners in their fields. All members of the CSE community are invited to join. Information about each webinar from The Front Porch series – including dial-in information, is available at www.southernequality.org/frontporch.
RSVP for the Webinar!