Please call 911 if you are experiencing an emergency.
If you experience violence or discrimination because of your actual or perceived sexual orientation or gender identity, we want you to know you're not alone. This page includes resources on reporting incidents, legal referrals, support services and hotlines. CSE is available to help you navigate these steps; you can reach us at 828.242.1559 or info@southernequality.org.
Reporting an Incident
Local Law Enforcement:
If you feel safe doing so, it is important to file a report with your local police department. If anti-LGBTQ language was used during the attack or anything about the attack suggested it was motivated by your actual or perceived sexual orientation or gender identity, be sure to mention this. Whether or not your state has a hate crimes law that covers sexual orientation and gender identity, local law enforcement should track and report all crimes motivated by bias. You may need to be very proactive to ensure that this is documented in the police report. Different police departments will have different policies and levels of sensitivity regarding reporting anti-LGBTQ violence. Filing a local report can also be an important step in accessing services that are available to victims of violent crimes.
District Attorney's Office:
Contact your local District Attorney's Office and ask to speak to the Victim Witness Coordinator. This is a service available to the victims of violent crimes and can assist with issues such as compensation for medical care related to injuries.
Federal Authorities:
You can also report the incident to federal authorities (the FBI and the Office of the US Attorney). They will document what occurred and determine whether it can be investigated as a hate crime under federal law. Even if it can't be investigated, making such a report helps the FBI collect more accurate data about violence against LGBTQ people, which they track nationally. The FBI also offers Victim Services.
FBI Offices:
Office of the United States Attorney
Contact the US Attorneys Offices in your state through this link.
Support Services
LGBTQ-Friendly Support Services:
Across the South: CSE offers short-term, free support services, provided by volunteer attorneys, counselors and clergy. We also offer support in the reporting process to both local and federal authorities. For those needing longer-term support, we provide referrals to LGBT-sensitive resources on the local, state or national level. Contact us at:
P: 828.242.1559
E: info@southernequality.org
District Attorney Office Resources:
Local District Attorneys' Offices should have a Victim Witness Coordinator on staff who can assist you with victim services (e.g. you'll want to save all receipts from medical care related to the incident, as you may be eligible for restitution).
In Western NC:
Western NC Citizens to End Institutional Bigotry offers confidential support to those who experience hate crimes and discrimination in Western NC, with decades of experience in this field. To contact them:
P: 828.669.6677
E: wncceib@buncombe.main.nc.us
W: http://www.main.nc.us/wncceib/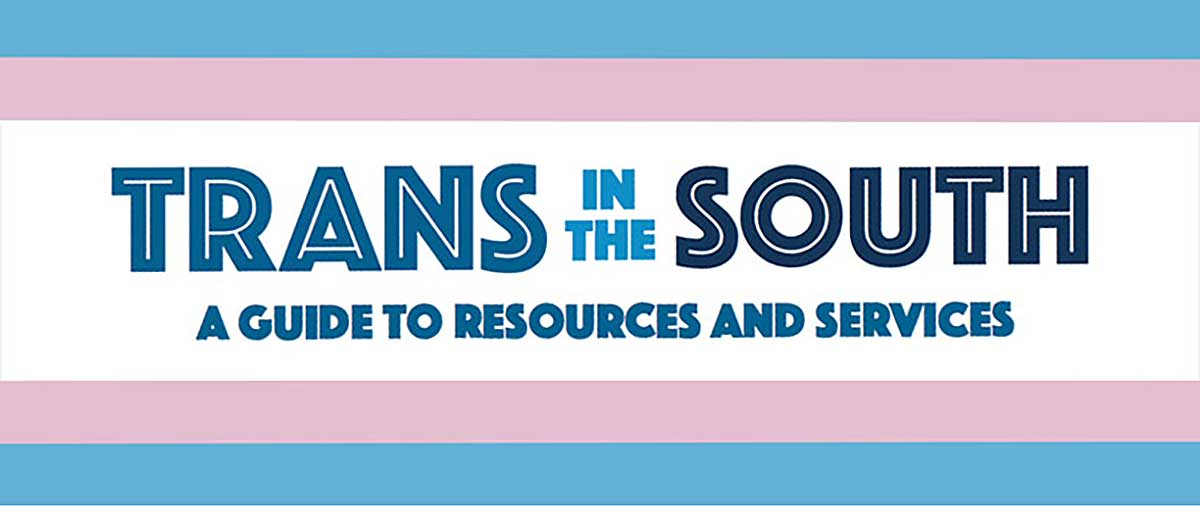 More than 500,000 trans folks call the South home. Trans in the South contains lists of trans-friendly service providers – from doctors to attorneys to counselors – across the South. This resource guide helps people find the services they need to survive and thrive.

Learn More