If you're eligible for a Southern Equality Fund, chances are good that you might be eligible for one of the other funding opportunities below.
We will keep this page updated with active funding opportunities and new funding cycles, as they are announced.
If you know of a current funding opportunity that should be on this page, please contact us at lgbtsouth@southernequality.org

Trans Lifeline Microgrants: Funding for Trans Healthcare Providers
The Emma Deboncoeur Healthcare Provider Fund is a donations-based fundraiser which provides microgrants to trans people who are healthcare providers or in training to become healthcare providers. Emma's fund has sprung up in response to the loss of our dear Emma, who passed on March 13th, 2018. She was a brilliant, shining light for so many folks and her commitment to care enriched the lives of everyone she knew. She was on her way to becoming a Family Nurse Practitioner so that she could better serve her community – it was her dream that she and other trans healthcare providers would open a clinic where trans folks, sex workers, and people of color could feel safe and be heard. In the hope of turning Emma's dream into a reality, it is in her name we wish to support trans people in healthcare.
As with all Trans Lifeline microgrants, the money we raise will go directly to trans people, sans gate-keeping. In this case, grants from Emma's fund will go to trans people who are healthcare students and/or providers, for whatever they need to keep going. Some of the things these grants may cover include but are not limited to:
– Funds for applications
– Travel and registration for trainings and conferences
– Funds to take NCLEX courses or pay for NCLEX exams
– Funds to pay for other exams
– Funds for tutors
– Textbooks
– School uniforms, stethoscopes, etc
CPR certification or other things for compliance
If you are a trans person who is a healthcare provider, or you are in training to become a healthcare provider, and you need material support to continue providing services, or to continue your training, please sign up here.
If you would like to donate to the Emma Deboncoeur Healthcare Provider Fund, please do so here.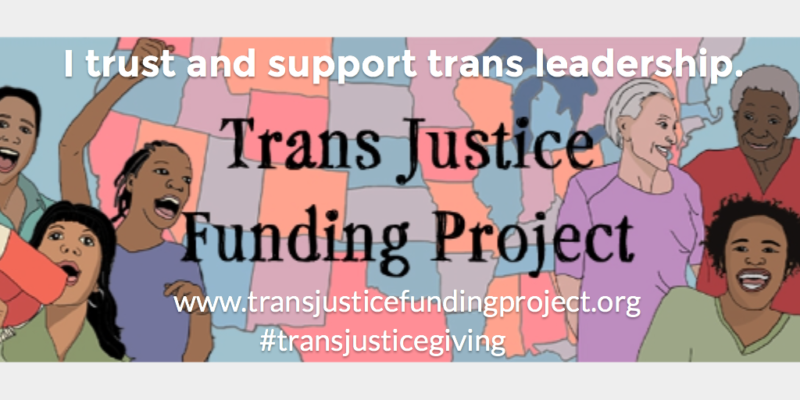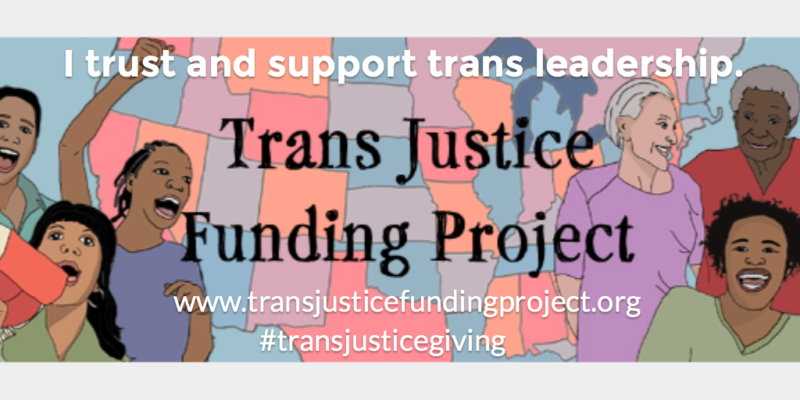 Trans Justice Funding Project
(Applications will open December 2017)
Is Your Group Eligible for a TJFP Grant? 
Are you a grassroots, trans justice group run by and for trans people?
Is your group's total budget less than $250,000?
Are you located in the United States or Puerto Rico?
Are you centering the leadership of trans people organizing around their experiences with racism, economic injustice, transmisogyny, ableism, immigration, incarceration, and other intersecting oppressions?
Are you meeting the needs of different local communities and using organizing and/or providing services to help bring people together?
Do you see your work as part of a bigger picture of trans-led work that seeks dignity and justice for all people?
You do not need to be a 501c3 non-profit or have a fiscal sponsor to apply!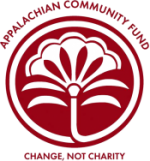 Appalachian Community Fund
ACF provides grants to community-based organizations working for social, economic, racial and environmental justice. We support community organizing for social change that is community-led and community-based, addressing root causes and systemic issues, and understanding forms of oppression, especially racism. We encourage organizations that have developed a realistic plan for achieving change. We place a priority on work that utilizes organizing and education to promote social change and we invite projects that are startup in nature. We encourage groups to work together, share information, educate their target audiences and broaden the movement for progressive social change.
Currently accepting applications on an ongoing basis for:
LGTBQ Initiative: This Initiative is designed to support LGBTQ organizational building, strengthening Lesbian and Gay Community institutional resources, and capacity building for LGBTQ organizing efforts. ACF also seeks applications from new and emerging organizations, work with LGBTQ youth, and networking efforts to connect LGBTQ work throughout Central Appalachia.
Technical Assistance grants: These are small grants for specific technical assistance needs identified by the organization.
Power and Powerlessness Fund: To provide modest amounts of support to non-profit organizations seeking to challenge injustice and inequality and to overcome powerlessness in the Appalachian Region, with a special but not exclusive focus on the coal communities in the four counties of the Clear Fork Valley area.
Organizations Wishing to Apply Should:
Have their 501(c)(3) tax exempt status or have a fiscal sponsor that is a 501(c)(3) organization
Work in the Appalachian counties of Tennessee, Kentucky, Virginia, and/or West Virginia. For organizations based outside the region, the proposal must include a specific work plan for the Appalachian portion of the work
Have and demonstrate an understanding and analysis of forms of oppression especially structural racism
Have strong local community leadership representative of and accountable to the organization's constituency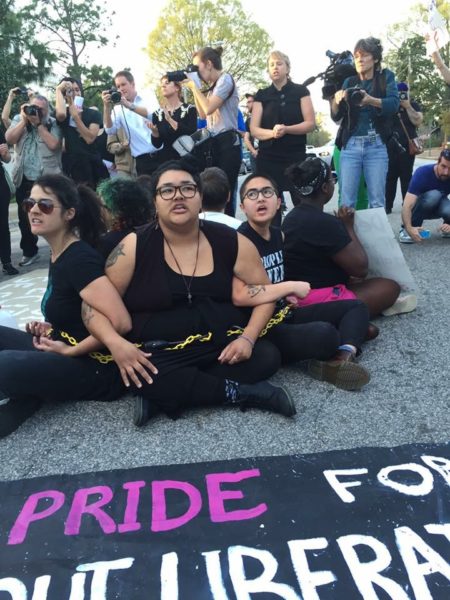 The #WeAreThis Queer & Trans Youth Mobilization Fund is a rapid response fund created to support community mobilizations and projects that advance Queer and Trans liberation. The goals of this fund is to support queer and trans people of color on the frontlines of struggles for freedom and liberation. Many queer and trans people of color are organizing to reclaim their futures. They recognize the legacy of slavery, genocide, and violence that makes House Bill 2 (HB2) possible, this reflective lens illuminates their histories and inspires the change in their realities.
Funding Priorities:
Open to all organizations, groups, and coalitions, in North Carolina
Organizations led by Trans & Queer People of Color, with limited access to traditional non-profit funding streams.
All groups applying must have an organizational budget of less than $250,000 annually.
Proposals that center a mobilization or direct action as a tactic — however we will consider other proposals such as trainings, retreats, and media/communication plans.
Proposals that use an intersectional analysis to uplift the experiences of Queer and Trans people.
>>APPLY<<
This is a grassroots fund. More funding will be available as we receive additional donations to support the fund.
Range of Mini-grants
At this time the fund can offer mini-grants of $100-$750
#WeAreThis Queer Mobilization Fund is a project of the Southern Vision Alliance, a 501c3 organization. All proposals must be 501c3 compliant. All funds used for any non-compliant activities must be returned.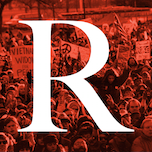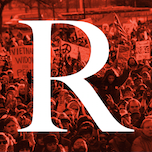 Resist's theory of social change is rooted in the belief that when communities most impacted by injustices come together, organize, address root causes, and take direct action powerful social change happens.
Resist believes in grassroots organizing, creativity, and power.
That is why we strive to be a very different type of foundation. We are a grassroots foundation, with grassroots donors, that supports grassroots action. We want to support you: the activists on the ground who are doing the work.
General Support Grants:
General Support Grants are available for 
up to $4,000 to support social justice organizing. Groups can only be funded once per 12-month period. There is no limit to the number of times a grantee can receive funds.
Emergency Grants:
Resist offers $1,000 Emergency Grants to eligible groups who are facing unforeseen and timely political opportunities. We offer this support so that your group can respond quickly to unexpected organizing needs. You do not have to have already been funded by Resist to apply for the Emergency Grant.
Please read about eligibility, the process, and our six deadlines per year.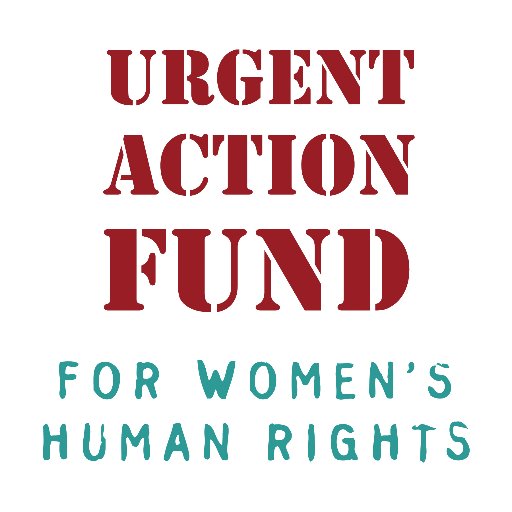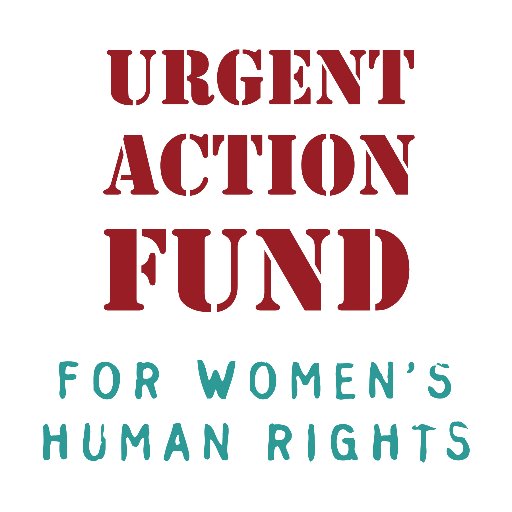 Funding to support interventions by activists in a strategic and timely manner.
Rapid Response Grants are mechanisms for quick, flexible, and short-term funding to respond to unexpected security threats or advocacy opportunities. Requests can be made up to $5,000 for activities to be carried out within 3-months of the grant.
Urgent Action Fund accepts applications in any language using online, text and mobile funding applications 365 days of the year. We acknowledge receipt of applications within 24 hours of submission. Decisions are usually made within 1-10 business days.* Once a grant is approved, funds can be wired within 24 hours to 10 business days, depending on need.
Grant proposals must fit four Criteria:
Women/Trans*-led – women/trans* people must be the primary decision-makers in the organization, group, or action.
Women or Trans* Human Rights Focus – the actions proposed promote the advancement of women's or trans* human rights using nonviolent tactics or strategies.
Unanticipated and Time Urgent – the specific event or situation your organization is responding to was unanticipated, and actions must happen quickly to be effective. Actions must be implemented within 3 months of approval of an application.
Supported/Networked – the group has the support of others involved in women's human rights or related fields, locally or globally.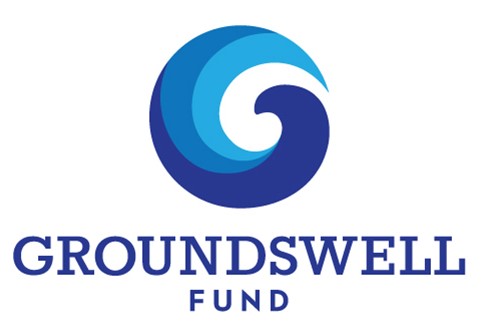 Groundswell's Rapid Response Fund:
fills a critical gap in the philanthropic landscape, fast funding to grassroots organizations in unexpected fights to protect and advance RJ. Attacks on reproductive justice have risen dramatically over the last decade and the lack of rapid response funding, particularly to community-rooted organizations led by people of color, has resulted in major policy defeats and missed opportunities to build and energize a pro-RJ base. Groundswell Fund supports more RJ organizations than any other funder in the country, making it uniquely equipped to deploy rapid response funds to organizers on the ground. The open lines of communication we have built across the movement enable us to assess quickly emerging threats and make strategic decisions about specific requests for funding.
An organization may apply for a Rapid Response Grant if it:
Is facing a strategic new opportunity that is immediate, has a specific timeframe, and is aligned with Groundswell Fund's approach and priorities;
Is situated to respond effectively based on experience and existing conditions; and
Has not received Rapid Response Fund resources within the previous 12 months.
The Fund for Trans Generations (FTG) Rapid Response Fund is a project of Borealis Philanthropy
As we have witnessed recently and historically, the conditions of trans communities can change rapidly due to increased visibility and transphobic attacks by individuals and institutions. Organizations and communities often need additional resources to respond quickly to organized opposition and to unanticipated events. The FTG rapid response fund will provide support for situations that require immediate response and for proactive activities that pursue strategic opportunities.
Borealis Approach to Rapid Response
Simple grant application process – one-page proposal and standard supporting materials where applicable.

Make grants quickly – ten days or less from the day all proposal materials are received; electronic grant agreement signatures and direct deposit options to increase promptness of payment processing. 

Accepted on a rolling basis.
A rapid response fund for direct action and community mobilizing in response to anti-trans legislation.
Third Wave's Flush Transphobia Fund is a rapid response fund that supports the leadership of transgender, non-binary, and gender non-conforming youth of color and low-income youth to respond to anti-trans legislation and ballot initiatives.
How it works:
Proposals are accepted all year, and reviewed on the 15th day of the month. Faster reviews are possible for emergencies. Proposals must be submitted by midnight (in your time zone) on the 14th to be considered. ** See note below **
Groups are notified within one to two weeks after the review date & checks are generally mailed within two to three weeks.
Grants can be made for up to $3,000 USD. Larger grants may be made on a case-by-case basis.
Coalitions or joint proposals can request up to $10,000.