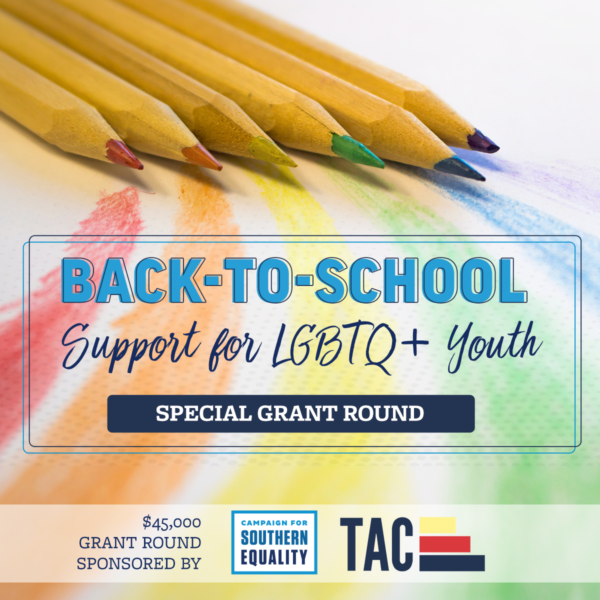 Thank you for your interest in applying for a grant to provide Back-to-School Support for LGBTQ+ Youth in the South, a special grant round sponsored by the Campaign for Southern Equality and The Ally Coalition (TAC).
Please remember that the following are required in order to receive funding:
The work must focus on LGBTQ youth in a Southern state (AL, AR, FL, GA, KY, LA, MS, NC, SC, TN, TX, VA, WV)
Groups are not required to be a 501(c)3 or have a fiscal sponsor in order to receive funding, but we do require that all grantees adhere to 501(c)(3) requirements for funded work.
Please note that you once you start your application, you are unable to save your progress. To make it easier to prepare your application ahead of time, please see the application questions by clicking here.