Navigate This Page:
➡️ Landscape in SC
➡️ Legislation
➡️ Take Action
➡️ Coalition Members
➡️ Get Involved
➡️ Youth in Crisis 
➡️ Resources
➡️ Contact Us
In 2020, supporters of LGBTQ dignity and equality are organizing to defeat two anti-transgender bills and support LGBTQ-inclusive legislation, including nondiscrimination protections and a bill penalizing anti-LGBTQ hate crimes.
South Carolina is home to 137,000 LGBTQ adults, 30% of whom are raising children according to 2019 data. A 2018 poll shows that 58% of South Carolinians support nondiscrimination laws related to housing, employment and public accommodations. Despite this, South Carolina is one of 29 states where LGBTQ people are not fully protected from discrimination. Locally, eight communities across the state have passed measures protecting LGBTQ people from discrimination in housing, employment, and/or public accommodations, providing protections to a very small portion of the state's population. 
This page features ways that you can get involved and support LGBTQ young people across South Carolina.
Resource: South Carolina United for Justice & Equality
Get the facts about LGBTQ life in South Carolina. In this two-page document, learn about the economic, legal, and health disparities that LGBTQ people in South Carolina experience, details on the LGBTQ population in the state, insight into the 2021 legislative session, and how advocates are building momentum for dignity and equality.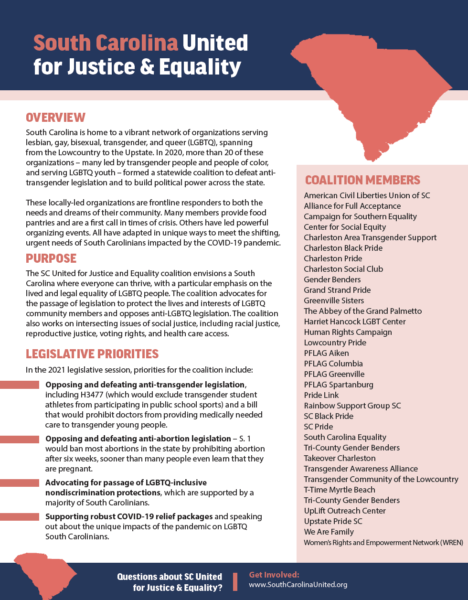 Spotlight on Anti-Transgender Legislation in South Carolina
Advocates in South Carolina are especially focused in 2021 on blocking bills that target transgender young people. Learn more about each bill, and click the button to find out how you can take action.
HB3477: Anti-Transgender Public School Sports Bill
One bill, HB3477, targets transgender students for discrimination by excluding transgender student athletes from participating in public school sports.  The bill would forbid trans youth from participating on teams aligned with their gender identity, restricting their participation based on their "biological sex," which the bill defines as the sex listed on a person's original birth certificate.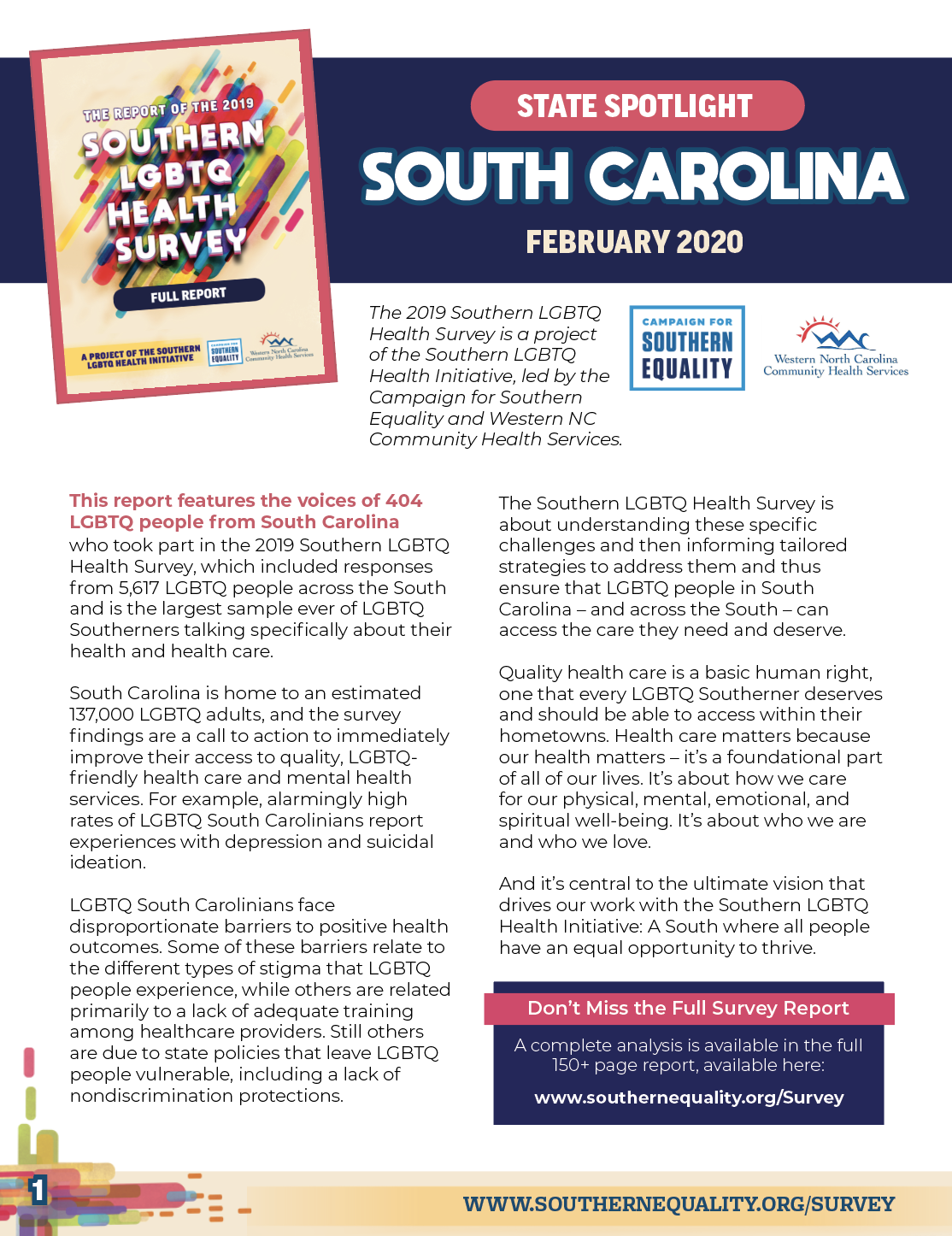 Southern LGBTQ Health Survey: South Carolina State Spotlight
More than 400 LGBTQ people in South Carolina took the 2019 Southern LGBTQ Health Survey, which included responses from 5,617 LGBTQ people across the South and is the largest sample ever of LGBTQ Southerners talking specifically about their health and health care.
Key findings in South Carolina included significantly high rates of poor mental health, alarmingly high rates of depression, suicidal ideation, and anxiety, pervasive fear of violence or abuse, lower rates of people living with HIV than overall Survey respondents, and the highest rate of respondents in any state saying that they do not know their HIV status.
Take Action With Us
Here are three ways you can take action right now:
Contact South Carolina Lawmakers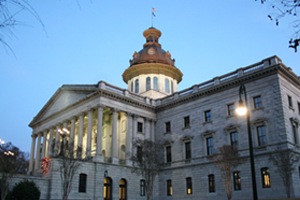 Let's take action together, sending messages to members of the South Carolina Legislature and urging them to reject anti-LGBTQ bills in 2020 and push toward protections for LGBTQ South Carolinians.
Watch and Share a Video Supporting Trans Youth

Watch a video of several LGBTQ Southerners sending messages of love and support to transgender young people. Join us in sharing messages of support – and then add your message, too.
Get Updates on LGBTQ Equality in South Carolina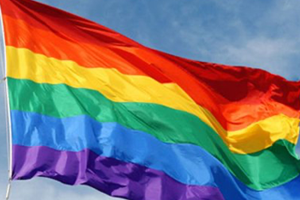 Join us in the long-term work to win equality – both legal and lived – for LGBTQ South Carolinians! Tell us you're with us by adding your name and email address, and we'll keep you updated:
Advocates Supporting Trans Youth in South Carolina
Are you part of an organization in South Carolina committed to working against legislation like HB3477? Let us know here.
Get Involved by Supporting Trans Youth in South Carolina
One of the most important things we can do to resist anti-transgender attacks is send a message of love and support to the trans youth who may hear news about this legislation. Please add your name below – and write a quick message of support and encouragement – and we'll be sure to keep you posted with any updates on how you can take action.
Add Your Name and Message (Click to Expand)
Do You Need Support?
We know that bills like this can cause distress for people. Here are some resources if you need assistance: