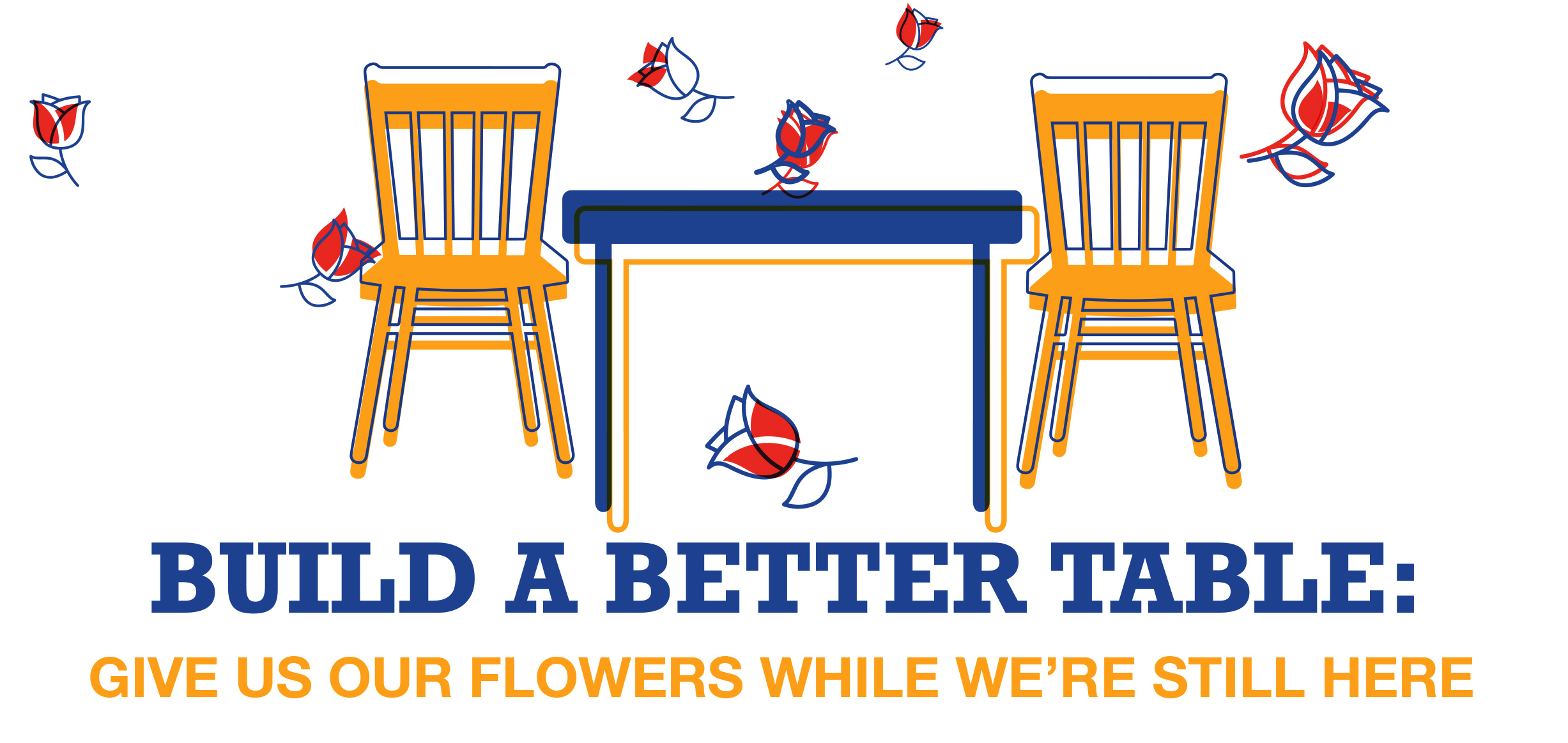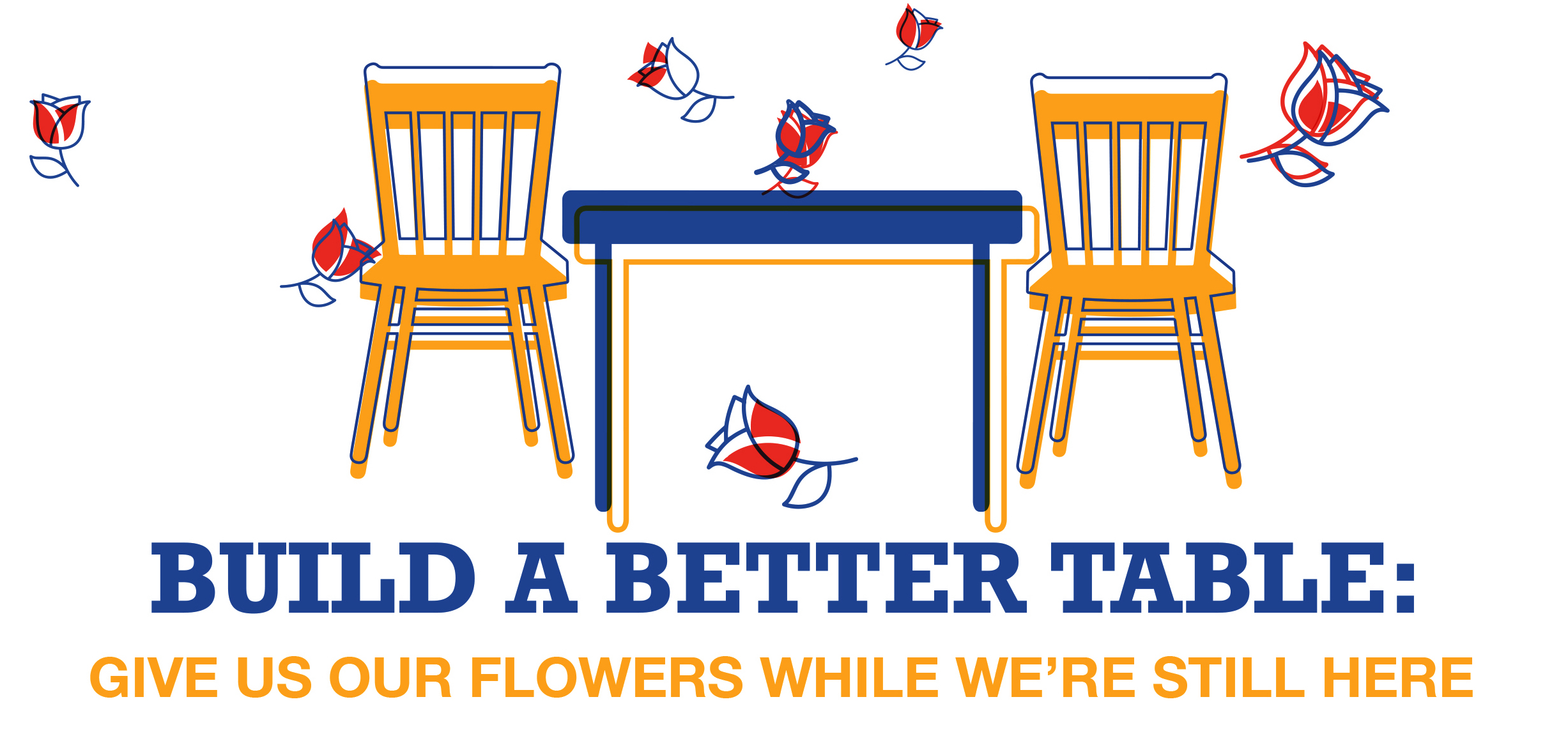 Through video and photographic work, entitled Building a Better Table and You're Welcome (commissioned by Black Mountain College Museum + Arts Center), Southern Equality Studios artists Liz Williams and Murray invite the viewer to explore their role in taking or having a 'seat at the table' – that is, how we use our voices and positions to enact social change. The work encourages viewers to acknowledge how their own place in the world may relate to the representation and liberation of BIPOC and queer people. 
How can you help build a better table? Here are some resources to help:
Issue Spotlight Reports
Teach Our History
Pay Reparations
Teach Our LGBTQ Rights Are Civil Rights
Respect Everyone's Pronouns
Read More Books by People Who Don't Look Like You
End Classist Behavior
House the Houseless
Contribute to Mutual Aid, Through Time, Talent, or Treasure
Confront Bigotry – Don't Wait for Someone Else to Do It
Normalize Challenging Whitewashed History
Look Up BIPOC Businesses, Support Them, and Offer Your Services
Don't Gaslight the BIPOC Community
Stop the Erasure of BIPOC Culture
Speak Out Against Xenophobia
Invest in Migrant Communities
End Ableist Language and Make Your Environment More Accessible
When There Are Environmental Disasters, Don't Ignore Us
Honor Our Humanity and Practice Yours
Special Thanks
Thank you to our Immersive Technologies Sponsor, Elumenati Immersive Projection Design, for the support in making this work possible.