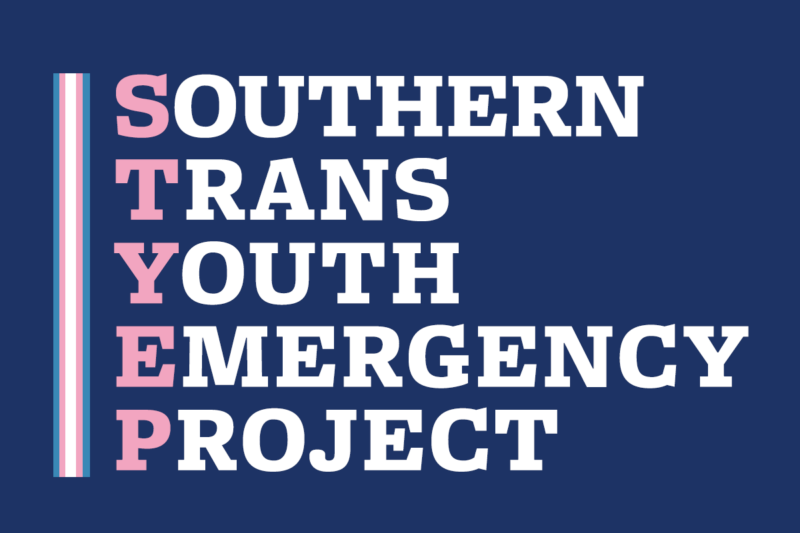 Health care is a human right and everyone should be able to access the healthcare that they need in their hometown. But right now, lawmakers all across the South are passing extreme legislation banning best-practice medical care for transgender youth. As a result, 90% of transgender youth in the South now live in a state where a ban on gender affirming care has passed. 
In response, the Campaign for Southern Equality has launched the Southern Trans Youth Emergency Project (STYEP), a new regional effort which provides rapid response support directly to the families of youth who are impacted by anti-transgender healthcare bans in the South. Through STYEP, and in close partnership with state and local organizations, we are providing grants, patient navigation support, and accurate information to impacted families to ensure that youth can access the care they need and deserve, even in the face of oppressive laws. We have developed a regional referral network of providers in access states and are helping as many families as we can through this time of crisis.
Learn About STYEP in Your State:
We have pages with information and resources about specific laws banning gender-affirming care in many Southern states and encourage you to fill out the intake form on those pages. If you don't see your state listed, see below and use the intake form on this page:
Request Support in a Different State:
We understand that even in states that have not explicitly banned gender-affirming care, accessing care for youth can be challenging and require hours of travel. If your family is currently traveling long distances to access gender-affirming care, we are here to support with emergency funding and patient navigation about other options that may exist. No matter which Southern state where you live (AL, AR, FL, GA, KY, LA, MS, OK, NC, SC, TN, TX, VA, WV), we'd love to hear from you. Please fill out this intake form below and we'll get in touch.
Donate to Support Trans Youth in the South
Bans on gender-affirming care are passing all across the South right now. Give now to support trans youth.
Donate