On Thursday, April 30, the Campaign for Southern Equality is proud to host a webinar, "Queer Parents' Meet-Up," the latest in our #LGBTQSouth virtual gathering series on The Front Porch. We'd love to see you there! Just use the form below to RSVP to receive the dial-in information.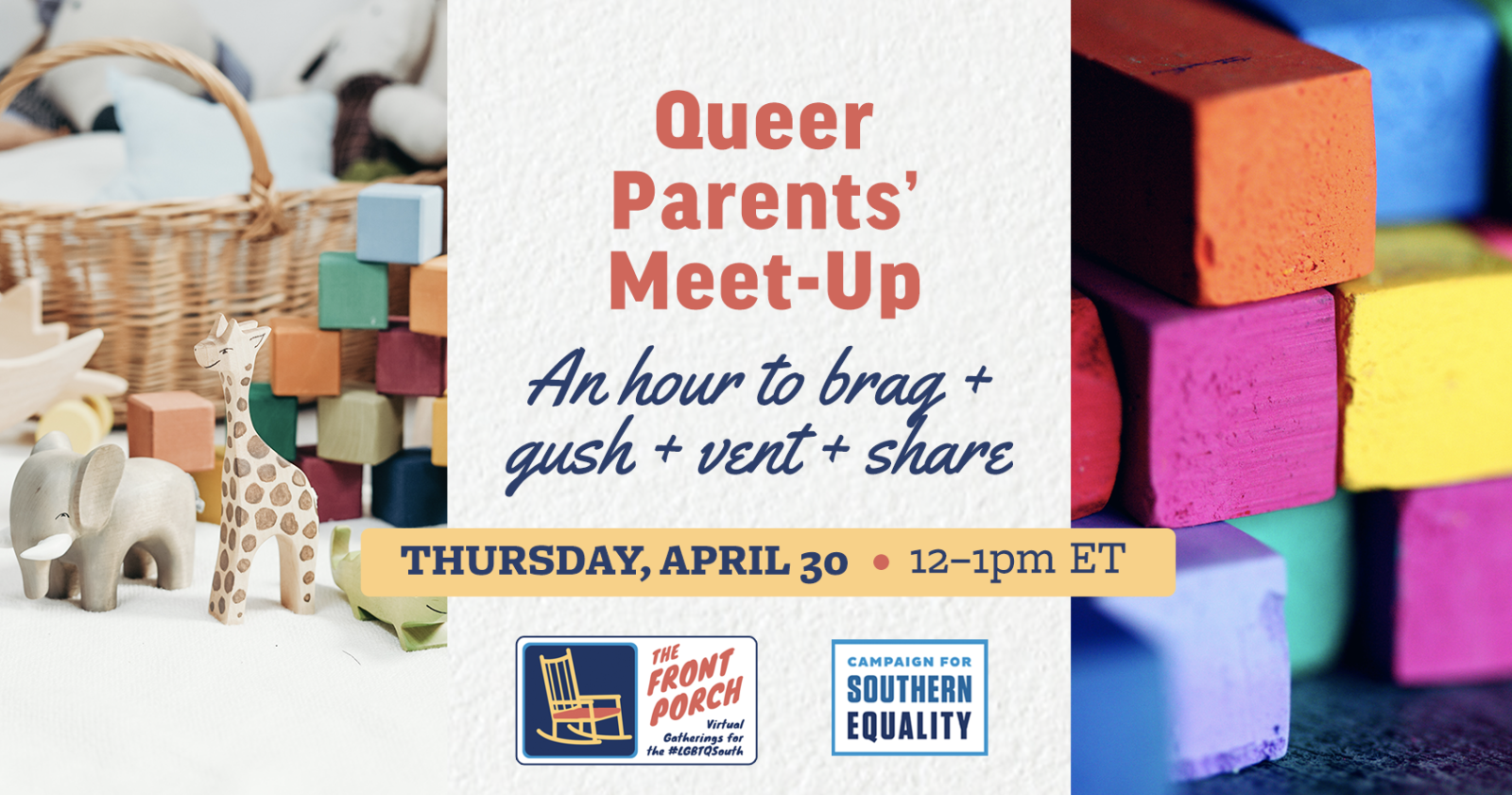 ABOUT THE WEBINAR:
An hour to brag/vent/mock/gush…or maybe we won't even talk about our kids at all (yeah right).  Led by Al Murray and probably co-facilitated by their 4-month-old twins, Al will facilitate open discussion in a judgement-free space for you to meet other queer parents in the South. Kids welcomed, dropping in and out permitted.
LOGISTICAL DETAILS
Join us from 12:00-1:00pm ET on Thursday, April 30. To receive the dial-in information, submit the following form and a Campaign for Southern Equality staff member will be in touch with the link to the webinar and a password.
Tell Us You're Coming on Facebook
About The Front Porch
This event is part of "The Front Porch: Virtual Gatherings for the #LGBTQSouth," a new initiative from the Campaign for Southern Equality to support LGBTQ Southerners through the unique challenges of the COVID-19 pandemic. Virtual programming will include community support groups, skill-sharing and skill-building workshops, and presentations from practitioners in their fields. All members of the CSE community are invited to join. Information about each webinar from The Front Porch series – including dial-in information, is available at www.southernequality.org/frontporch.
RSVP for the Webinar!