As we head into the thick of the summer and stare down a long tunnel of threats to LGBTQ dignity and equality, we wanted to take a moment to thank you and all of our partners who really dug deep these past few months and took action in support of the Campaign for Southern Equality, especially during Pride Month.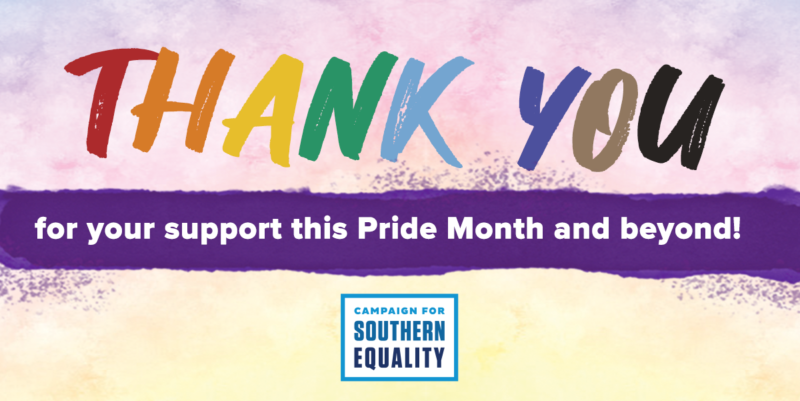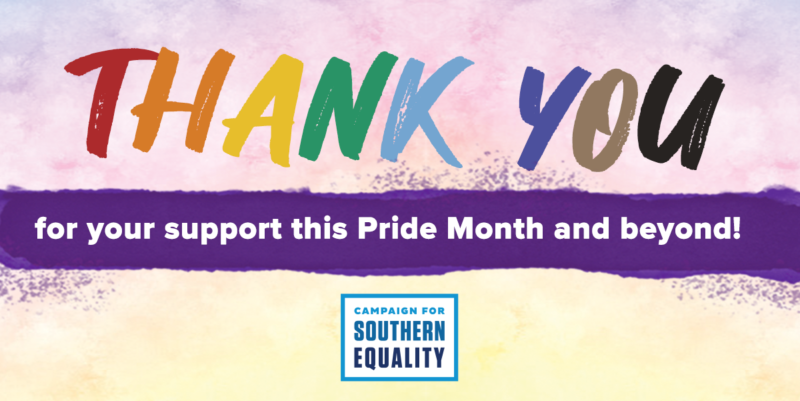 Here are some highlights from how folks showed up with their full selves – Mind, Body, and Spirit:
With your help,

we exceeded our $10,000 matching gift challenge

, thanks to the generosity of individual donors who understand the wave of anti-LGBTQ attacks that LGBTQ people in the South are facing.

Our partners at

Nugget

raised more than $61,000 through their Nugget Cover Club ticket sales and engaged in some deep internal and external education about LGBTQ equality.

The

South Slope Blues

came through again with their Prideraiser, with supporters pledging $61 per goal at home games, and we were proud to be there for

Asheville City Soccer Club

's

Pride Night

, alongside our partners at Blue Ridge Pride, Youth OUT Right, and PFLAG Asheville. 

Dobra Tea

in Asheville hosted a Queer Talent Show on the last night of Pride Month, and donated 10% of all of their sales that day to CSE.

Archetype Brewing

in Asheville closed out the first phase of their NoH8 Beer series, making a donation of $2,000 (plus a matching $2,000 directly from the Archetype team) to CSE. 

Strength Ratio,

a fitness gym in Asheville, held a "Strength Bonanza" event on June 11 to raise funds for CSE, along with these sponsoring businesses: Ruff Life, Form & Function Architecture, VITALEE PT and Hart & Soul Co.

New Belgium Brewing Company

donated a portion of their Fruit Smash sales throughout June.

Cara Mae Skincare

hosted a flash benefit sale, donating 20% of proceeds to CSE at the end of the month.

Sovereign Remedies

, a cocktail bar and restaurant in Asheville donated 10% of the proceeds from their drink specials to CSE, as well as our partners at Youth Outright and Safe Schools NC.

The

PrideStars Etsy shop

donated a portion of their sales to CSE.
Thanks, everyone, for your support. It truly means so much.