We know it's a challenging time to be an LGBTQ person in the South – following the onslaught of anti-LGBTQ bills this legislative session in recent memory for LGBTQ people and the overturning of Roe v. Wade, which is already restricting care for pregnant people and which could have implications for landmark LGBTQ victories, too. It's also a time when we need to come together as a community to prepare for the work ahead. 
Join us for this community law workshop, led by attorneys Dizy Walton and Meghann Burke, about LGBTQ family rights and how you can protect your family in a post-Dobbs era. This workshop will present legal analysis of LGBTQ family rights in the South, concrete steps you can take to protect your family, and time for discussion and Q&A. All are welcome to this free event. Drinks and snacks provided.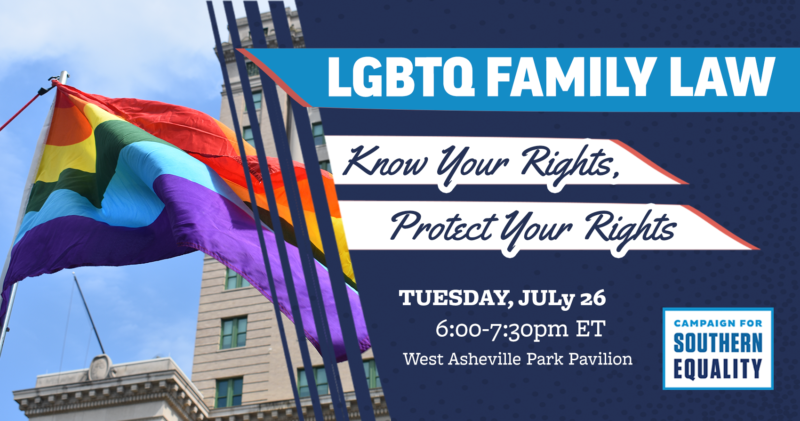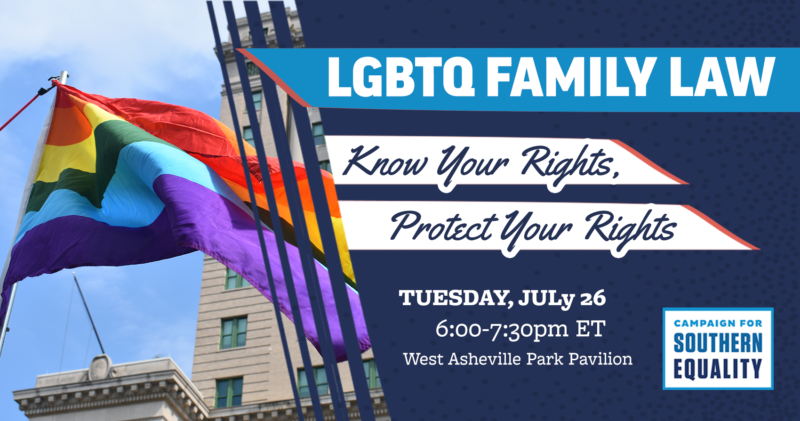 Date: July 26, 2022
Time: 6 – 7:30 PM
Location: West Asheville Park Pavilion (11 Vermont Avenue, Asheville)
RSVP: Use the form below to tell us you're coming.
Questions: 
Post your questions below or email info@southernequality.org.