At the Campaign for Southern Equality, we are pleased pleased to announce that our Southern Equality Research & Policy Center has been selected as a host partner for the 2023 American Council of Learned Societies Leading Edge Fellowship program. Twenty-two nonprofit organizations were selected as hosts for these two-year fellowships, which pair recent PhDs in the humanities and interpretive social sciences with social justice organizations to advance initiatives including campaigns for voting rights, equal access to education, housing justice, and more. This program is made possible by funding from The Mellon Foundation.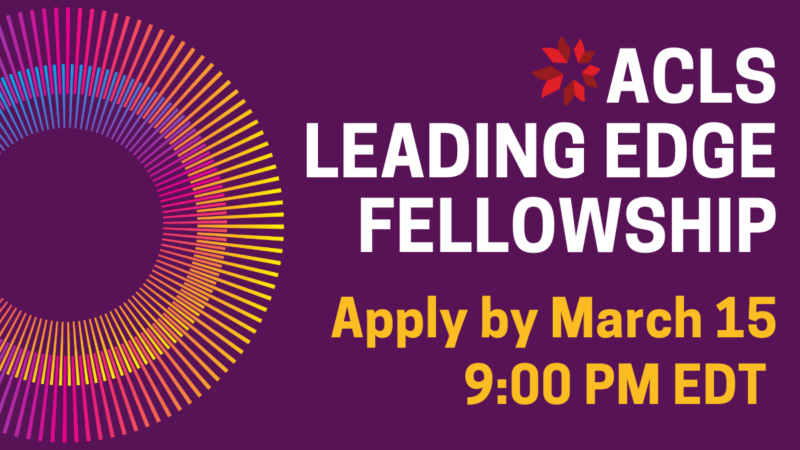 Formed in 1919, the American Council of Learned Societies (ACLS) is a nonprofit federation of 79 scholarly organizations. As the preeminent representative of American scholarship in the humanities and interpretive social sciences, ACLS holds a core belief that knowledge is a public good. As such, ACLS strives to promote the circulation of humanistic knowledge throughout society. ACLS is currently accepting applications for these positions via their online application system, with a deadline of March 15, 2023 at 9:00pm EDT. 
The full list of organizations selected for the program, and fellowship position locations in 2023, follows:
Want to apply?
Are you a recent humanities PhD committed to advancing social justice? Learn how you can use your skills to engage, expand and reimagine the world as a Leading Edge Fellow. The application deadline is March 15, 2023 (9:00pm EDT). For more information, please visit https://www.acls.org/Competitions-and-Deadlines/Leading-Edge-Fellowships