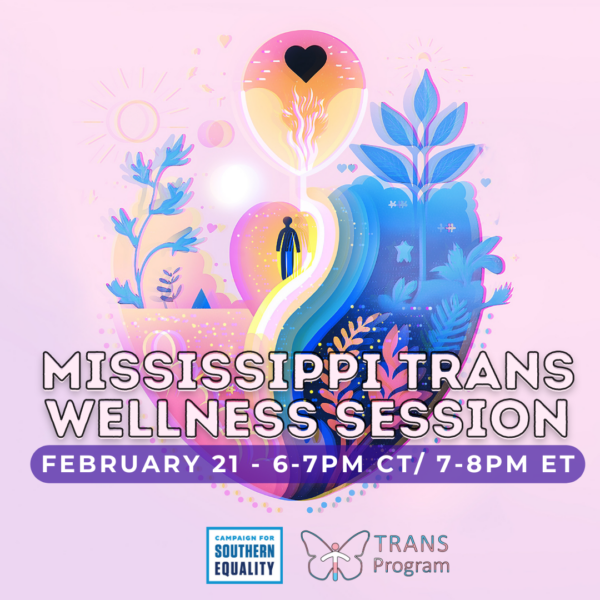 It's a challenging time for transgender youth in Mississippi, as the state legislature is pushing toward the passage of HB1125, a bill that would prohibit transgender-related healthcare for people under the age of 18. Trans young people will soon lose access to gender-affirming care, and trans folks across the state are receiving a poisonous message from lawmakers.
That's why the Campaign for Southern Equality and The Trans Program are teaming up for a Mississippi Wellness Workshop on Tuesday, February 21.
This will be an intergenerational space for trans and nonbinary adults, youth and their caregivers in Mississippi. We will share conversation, reflections, and a few wellness techniques together.
RSVP to attend, and you'll receive a FREE WELLNESS KIT! To receive a wellness kit, you must live in the state of Mississippi.