Over the past few weeks, we mailed care packages to LGBTQ youth across the South, in an effort to let them know that we are standing with them during a time when more than 30 anti-LGBTQ state education laws have been passed, and almost every Southern state has banned gender-affirming care for youth. These care packages are a part of our larger efforts to support queer and trans youth in the South, including our Southern Trans Youth Emergency Project, which helps families of trans youth in the South access gender-affirming care.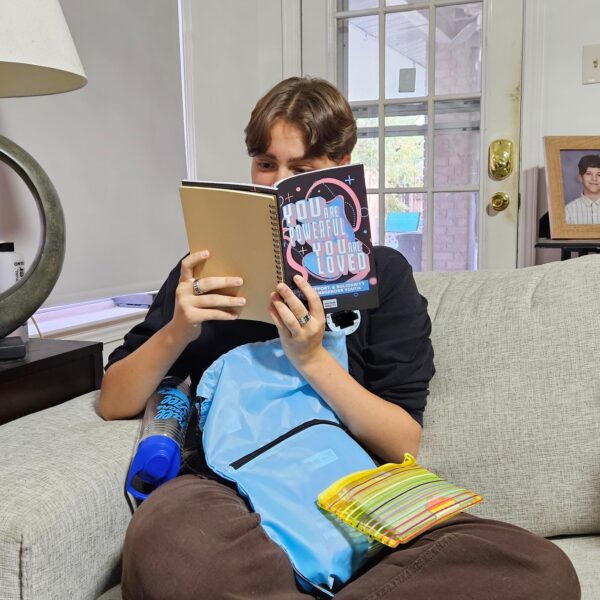 We were ecstatic to receive these photos from our partners at OUTMemphis in Tennessee and The TRANS Program in Mississippi. Both of these groups have programs for LGBTQ youth, and distributed care packages to the kids in their programs – in addition to serving as our partners in TN and MS for the Southern Trans Youth Emergency Project. We are so grateful to these groups – and all of our partners who create spaces where LGBTQ youth can feel at home in their communities.
We were especially excited to see young people reading through the printed books, included in each package, entitled "You Are Powerful, You Are Loved." The books include messages of love, support, and solidarity that so many of you sent in from around the country and world. When LGBTQ youth need a pick-me-up, they can open up this book and be reminded that a vast, strong, and diverse community is with them every step of the way.