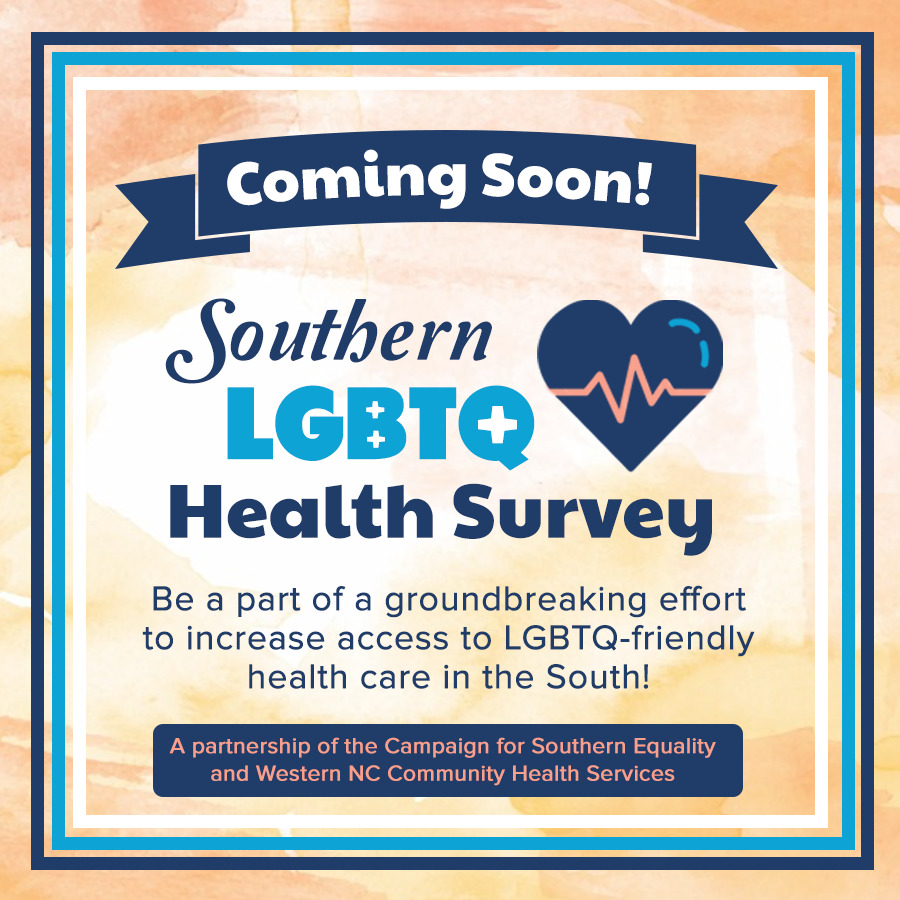 This summer, we'll be releasing a new Southern LGBTQ Health Survey to hear directly from as many LGBTQ Southerners as possible about your experiences with health and health care.
Enter your email here to be notified as soon as the survey is released.
The survey is part of the Southern LGBTQ Health Initiative.  a collaboration between the Campaign for Southern Equality and Western NC Community Health Services to increase access to LGBTQ-friendly health care in the South.
**
Tu participación en la Encuesta sobre La Salud LGBTQ Sureña nos ayudará a obtener un mejor entendimiento de las experiencias de lxs Sureñxs LGBTQ con la salud y el acceso a servicios de salud.
Por favor ingresa tu email abajo para notificarte tan pronto como publiquemos la encuesta.
La encuesta es parte de la Iniciativa de Salud LGBTQ Sureña, una nueva colaboración entre Campaign for Southern Equality y la clínica Western NC Community Health Services.