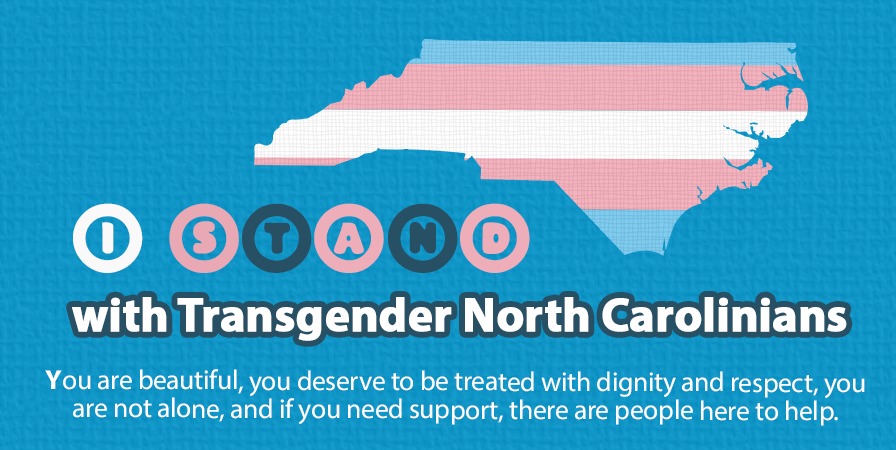 What is HB2: Facts, myths and answers
In case you want to read the bill yourself, click here for the full text. HB2 is one of the most sweeping anti-LGBT laws in the nation, and also restricts the rights of workers. It is discriminatory and violates federal law. HB2's provisions regarding bathroom use are anti-trans and are also unenforceable. HB2 is currently being challenged in federal court by the ACLU, Lambda and by the Department of Justice.
#DefyHB2
Until  HB2 is repealed, we will #DefyHB2. Join the Campaign for Southern Equality's new campaign.
Crystal, Legal Director of our Rapid Response Initiative, kicks off #DefyHB2: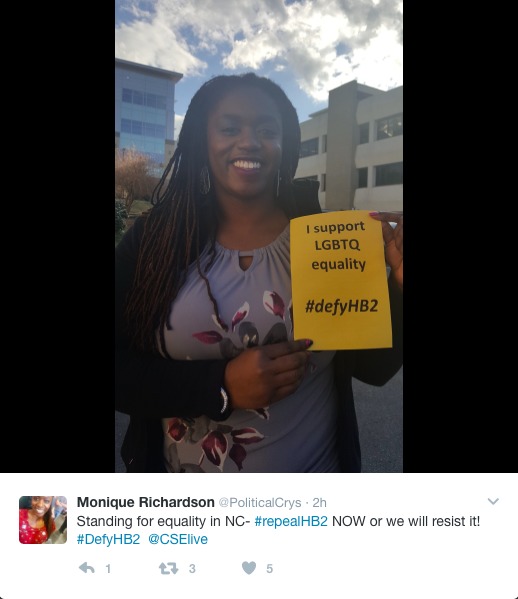 Repeal HB2
We call for the full and immediate repeal of HB2. Please visit Equality NC's Action Center to contact your state representative and state senators and urge them to support a full, immediate repeal.
Support the ACLU and Lambda Legal's Lawsuit Challenging HB2
The ACLU and Lambda Legal have filed a federal lawsuit challenging HB2, Carcano et al. v McCrory. Click here to learn more and for key updates.