As the anniversary of the U.S. Supreme Court's landmark decision that brought the freedom to marry to same-sex couples nationwide approaches, we're excited to again be partnering with East Fork on a fun way to celebrate.
East Fork is graciously donating 100% of the profits from their annual East Fork Equality Mug to our team at the Campaign for Southern Equality. It's become a tradition for the company, based in Asheville, and we're humbled by the generous support. On June 26 – the 4-year anniversary of the marriage decision – you'll be able to grab your mug at East Fork's locations in Asheville and Atlanta, as well as on their online store.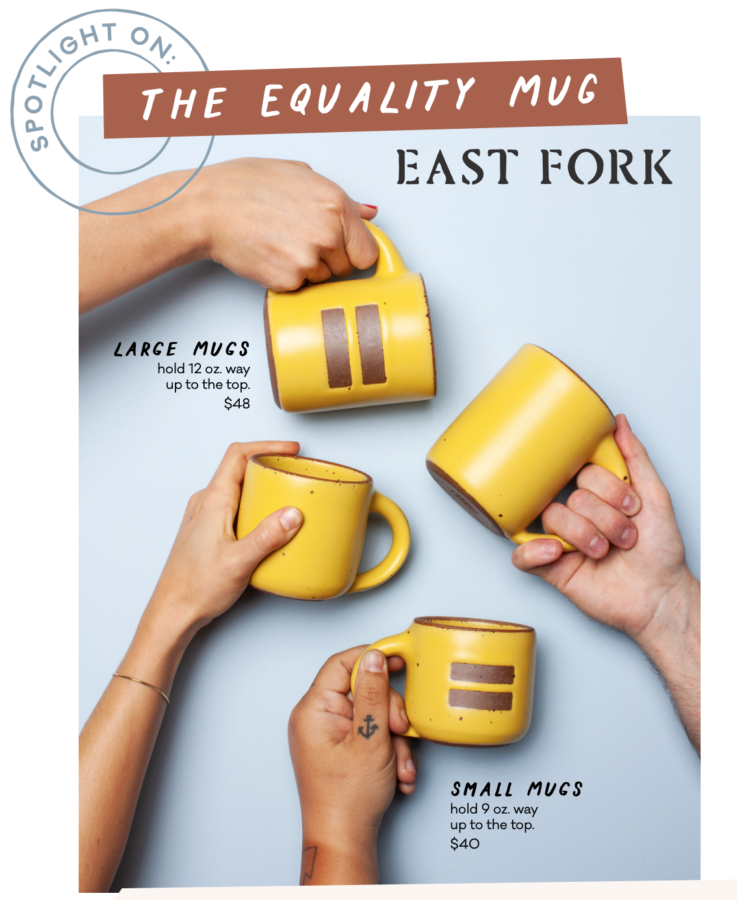 East Fork wrote this month:
"At East Fork we believe that all humans deserve lives free from want and violence, as well as to love and be loved. We believe that our country's laws should serve to support and protect those who our systems have so actively marginalized for so many years. We believe that change can happen, and that grassroots organizations like the Campaign for Southern Equality are at the forefront of motivating lasting change…
"Remembering this pivotal moment for human rights can offer a glimmer of hope in the days to come. But, with growing violence against black trans-women, and plans to roll back the nondiscrimination regulation of the Affordable Care Act, which protects transgender people from discrimination in healthcare, we need to keep supporting organizations like Campaign for Southern Equality. It's why we continue the tradition of making our Equality Mugs. We hope you will once again join us in toasting to this incredible victory for our country, and supporting an organization dedicated to fighting to make the South a better place to live for everyone."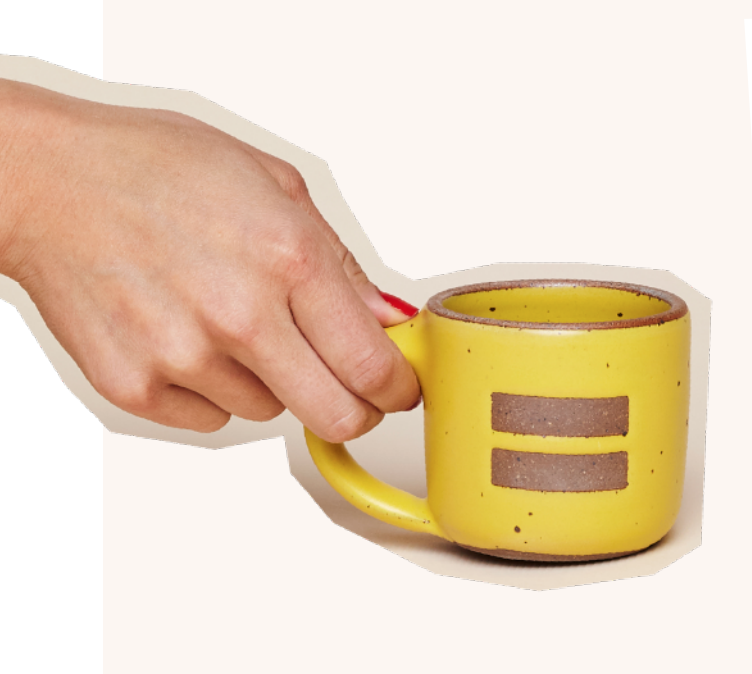 Rev. Jasmine Beach-Ferrara, Executive Director of the Campaign for Southern Equality thanked the company for their leadership, saying this week:
"We're grateful for how the Campaign for Southern Equality's relationship with East Fork Pottery has continued to grow in the past year. And we love these mugs symbolize the importance of being who you truly are  and standing up for what you truly believe in.
"Anniversaries always give pause for reflection and today I'm thinking about the extraordinary people all across the South who, often at great risk, stood up publicly to call for full LGBTQ equality and the freedom to marry. We're also pushing ahead, committed to creating a South where LGBTQ people experience both lived and legal equality and where all of us can thrive. That means a South where transgender women of color are safe, where youth are met with love when them come out, and where LGBTQ people stand shoulder to shoulder with anyone who is being targeted because of who they are.
"East Fork walks the walk as a business based in the South that leads with its values, that breaks antiquated rules to make new realities: that's exactly the kind of spirit we need and we're proud to work alongside them."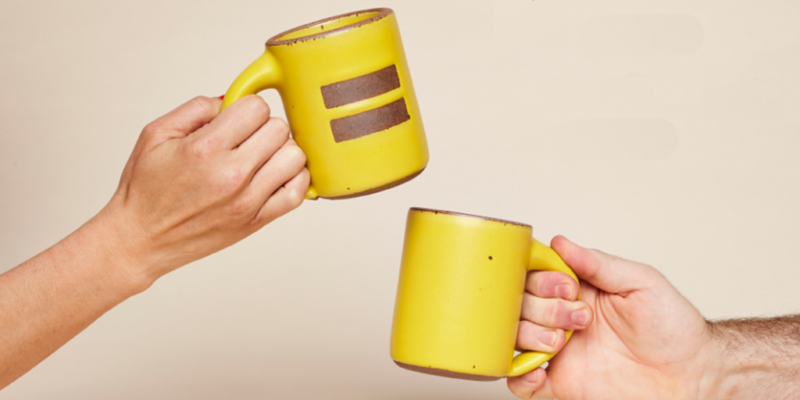 The Campaign for Southern Equality has been proud to partner with East Fork in recent years, including in April 2019 for a special event hosted by East Fork featuring dinner by local Chef Silver Cousler and a reading by award-winning poet Danez Smith and Asheville-based poet Eric Tran.
Be sure to visit East Fork – in person or online – on June 26 to get your Equality Mug