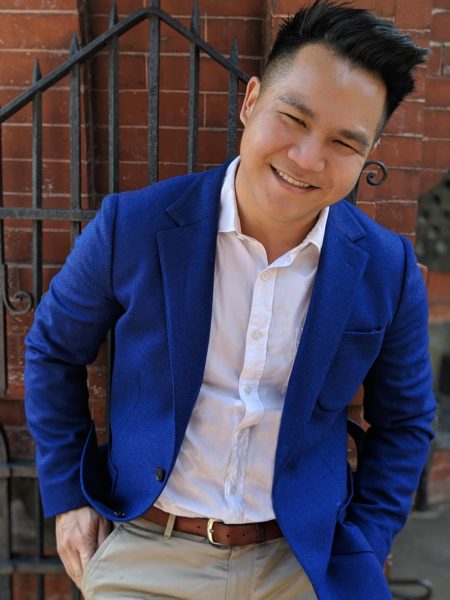 Note: This post was written by Eric Tran, a friend and donor of the Campaign for Southern Equality. 
In a time when so many people in so many communities in our country are experiencing challenges, I know that there are lots of organizations and lots of causes out there to support. And I know that as we hurtle toward the end of the year, it can be overwhelming to figure out where to donate and how to make an impact with your money.
Today is Giving Tuesday, a global day of giving – and I hope that you'll be one of the millions of people around the world who will donate to a cause you're passionate about. 
I'm proud to be a donor of the Campaign for Southern Equality, and I'm excited to make a contribution on Giving Tuesday, too. If you want to join me, click here to make your gift (which will be automatically matched by a generous donor, up to $18,000). 
I wanted to take a minute to share with you some of the reasons that I love financially supporting CSE:
CSE's work is personal to me as a member of the medical community. I'm a resident physician in psychiatry at the Mountain Area Health Education Center in Western NC, and the work that CSE is doing now through the Community Health Program and Southern LGBTQ Health Initiative is invaluable. CSE staffers are training my colleagues in the medical field and increasing LGBTQ-related cultural competency across the South, from metropolitan areas to rural communities. Research like the recently-published Report of the Southern LGBTQ Health Survey – which has gotten coverage from places like BuzzFeed – has equipped the medical community with the largest data set ever of LGBTQ Southerners' health experiences, and it will guide our ability to care for LGBTQ folks throughout the region, in all sorts of settings.
It's also personal to me as an artist. I'm a poet and writer, and I'm inspired by the way that CSE supports queer artists through direct support and hosting events. The Southern Equality Studios program acknowledges the reality that art has frequently been a catalyst for social change, including here in the South, and it's refreshing to see an organization pair political advocacy and policy change with a celebration of art. 
And, of course, it's personal to me as an LGBTQ Southerner. CSE is working to build a South where all LGBTQ people can survive and thrive, without feeling like they have to leave their homes. The South is rich with energy, passion, and love – and CSE is helping to channel that into long-lasting legal and lived equality for all LGBTQ Southerners. 
I've made gifts of $10 or $20 to CSE over the past year or two. I know lots of folks give more, I know some folks give less – but for me, it's important to give what I can to support organizations that make a difference and stretch every dollar to make a difference. 
I'm proud to support CSE with what I can – and I hope you'll consider joining me in making a gift this week, especially on Giving Tuesday. Can you give $20, $10, or more? Click here to donate.
Thank you,
Eric Tran, MD