It's been a brutal legislative session for LGBTQ people in Tennessee. The state's legislators filed a verifiable flood of discriminatory bills – and many of them, unfortunately, were pushed through by anti-LGBTQ forces. In all, a total of five anti-LGBTQ laws in Tennessee will become law, making the state an even more hostile place for LGBTQ people to live. Among the bills passed include the first anti-transgender "bathroom bill" measures enacted since North Carolina's abhorrent HB2 in 2016.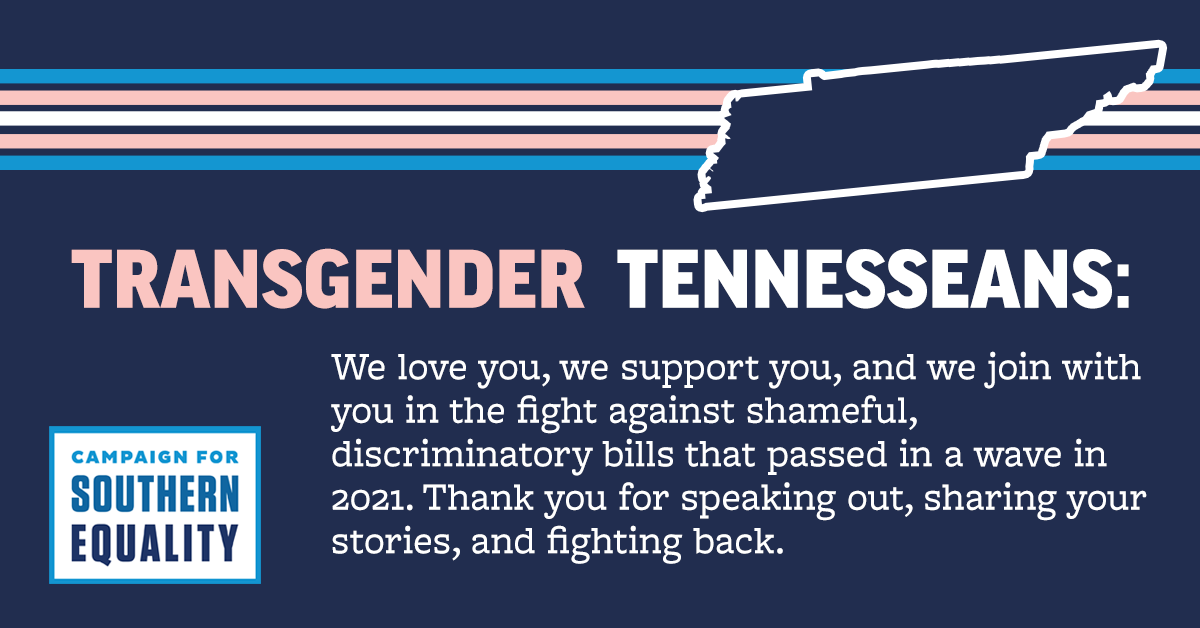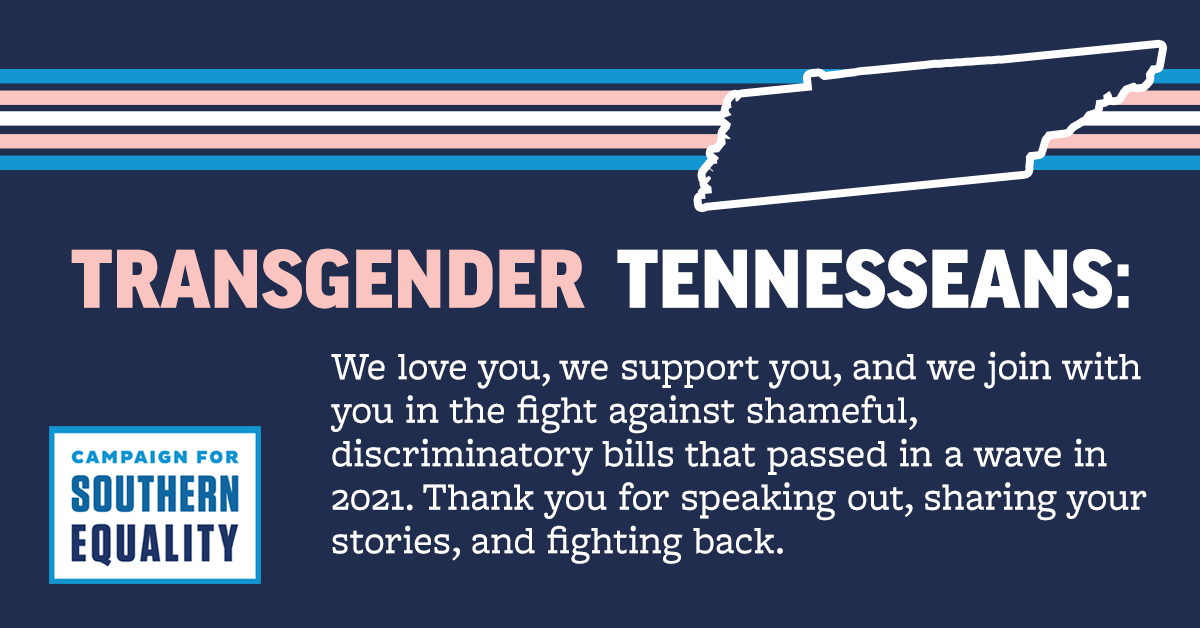 Breaking Down the Bills That Became Law:
Here's a breakdown of the 5 bills that were passed in the state in 2021: 
Bills That Did Not Pass
Although these proposed bills failed to pass, it is important that we understand the language that is being used to instill fear and division rather than equality and human dignity. The proposed bills: 
How to Support LGBTQ Tennesseeans
Our team at Campaign Southern Equality remains vigilant on the latest anti-LGBTQ legislation in Tennessee and is connecting with local groups and organizations to fight back against the discriminatory laws. The Tennessee Equality Project and the ACLU of Tennessee are some of the organizations on the forefront of tackling the latest discriminatory bills in the state. 
These next few years will be critical in the ongoing legislative fight for a more inclusive South. It is important that our LGBTQ Tennesseans feel seen and heard, and we must center their experiences. The LGBTQ community and allies can show solidarity with our loved ones in TN by amplifying the work that is being done on the ground to fight against anti-equality in the state.