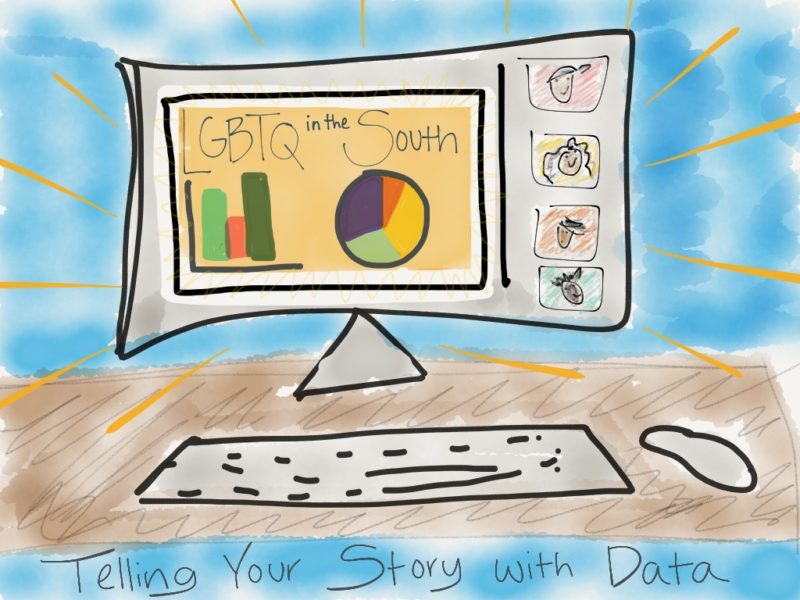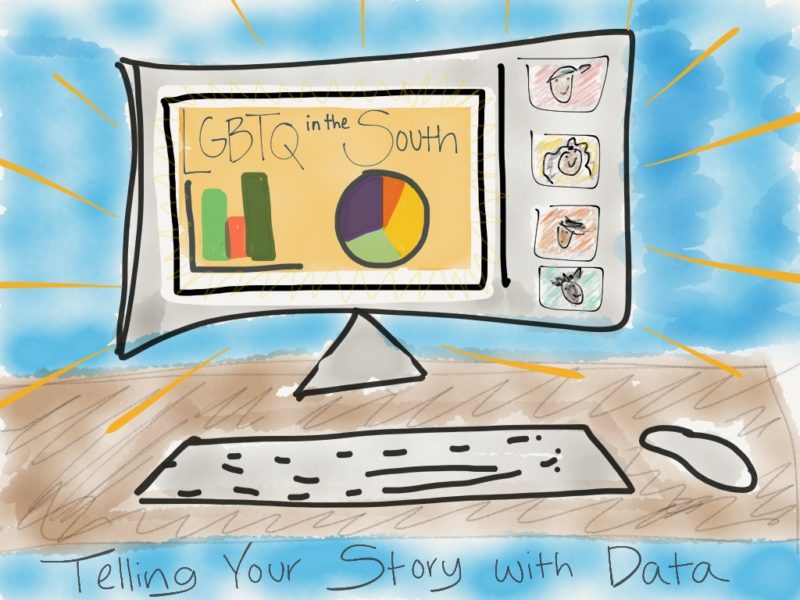 Data can be a powerful storytelling tool, yet historically there has been a lack of reliable statistics about LGBTQ Southerners.
Thanks to the Williams Institute, that's changing. We now have a growing body of data telling an important and multi-layered story about LGBTQ Southerners – that ⅓ of all LGBTQ people in our country live in the South, that LGBTQ Southerners are more likely to be people of color, low-income, and raising families than in any other region in the U.S., and that there are more new HIV infections among men who have sex with men in the South than in any other region.
On May 18, 2017, we held the webinar "LGBTQ in the South – Telling Your Story with Data," in partnership with Christy Mallory of the Williams Institute. The Williams Institute is a think tank at UCLA Law that generates independent and relevant research on sexual orientation and gender identity.
The webinar provided grassroots leaders with an overview of who LGBTQ Southerners are, the issues they face, and how to find specific data about their local communities using the Williams Institute online resources. CSE's Communications Director, Aaron Sarver, presented on how to effectively use data in your communications strategy, and Ivy Gibson-Hill and Fletcher Page with the GenderBenders in Greenville, SC shared new ways they are using data to tell the story of their work to funders and supporters.
Missed the webinar? You can watch the full discussion below.
Webinar Visuals:
Download Williams Institute Presentation
Download Webinar Overview Presentation
Click here to view the Communications Strategy Prezi
Data Sources:
Co-Panelists:
Christy Mallory, The Williams Institute
Aaron Sarver, Campaign for Southern Equality
Ivy Gibson-Hill, GenderBenders and Campaign for Southern Equality
Fletcher Page, GenderBenders and Campaign for Southern Equality