Transgender people living in the South know all too well the impact of anti-LGBTQ healthcare discrimination. So often, trans folks are turned away from providers, treated with disrespect, or forced to educate their providers about the most basic healthcare needs. In the middle of June, the Trump Administration moved to make things even worse by published a new rule that undermines the Affordable Care act's nondiscrimination protections prohibiting discrimination in health care on the basis of race, color, national origin, age, disability, and sex — including pregnancy, gender identity, and sex stereotyping.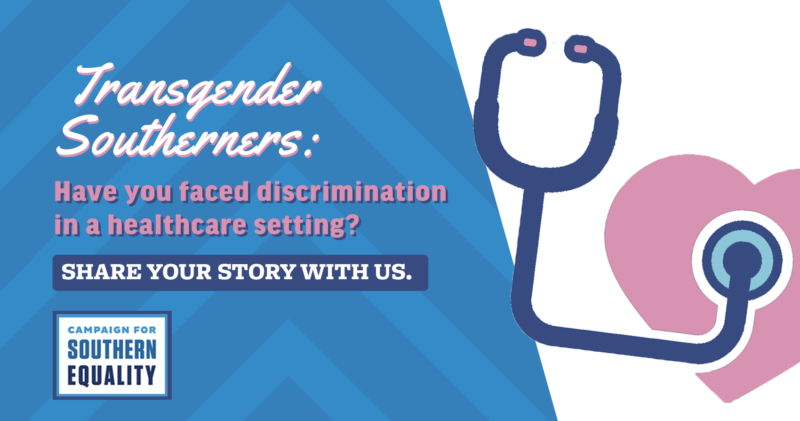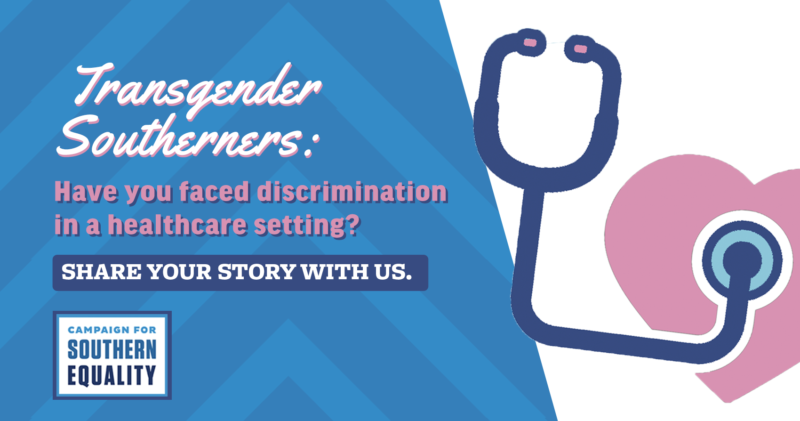 The move from the Trump-Pence Administration leaves transgender folks even more vulnerable to mistreatment – and that's why, on July 9, we teamed up with the National Women's Law Center (NWLC), Transgender Law Center (TLC), the Transgender Legal Defense & Education Fund (TLDEF), the Center for Health Law and Policy Innovation (CHLPI) of Harvard Law School, and law firm Hogan Lovells as a plaintiff (alongside Darren Lazor, The Boston Alliance of Gay, Lesbian, Bisexual and Transgender Youth (BAGLY), Callen-Lorde Community Health Center, Campaign for Southern Equality, Equality California, Fenway Health, and Transgender Emergency Fund) to file a lawsuit in the U.S. District Court for the District of Massachusetts against the rule change.
Now, as the lawsuit continues in court, we want to hear YOUR stories. Are you a transgender Southerner (or do you know a transgender Southerner) who has faced discrimination in a healthcare setting, especially in the past few months? If so, please share your story below. Note that this information will remain confidential and will not be published without your approval. The Campaign for Southern Equality team may be in touch for more info.