Many communities across the South have been gradually reopening this spring and summer, but we know that the toll of the COVID-19 pandemic has been extensive, and that LGBTQ Southerners have been disproportionately vulnerable to the health and economic impacts of the virus.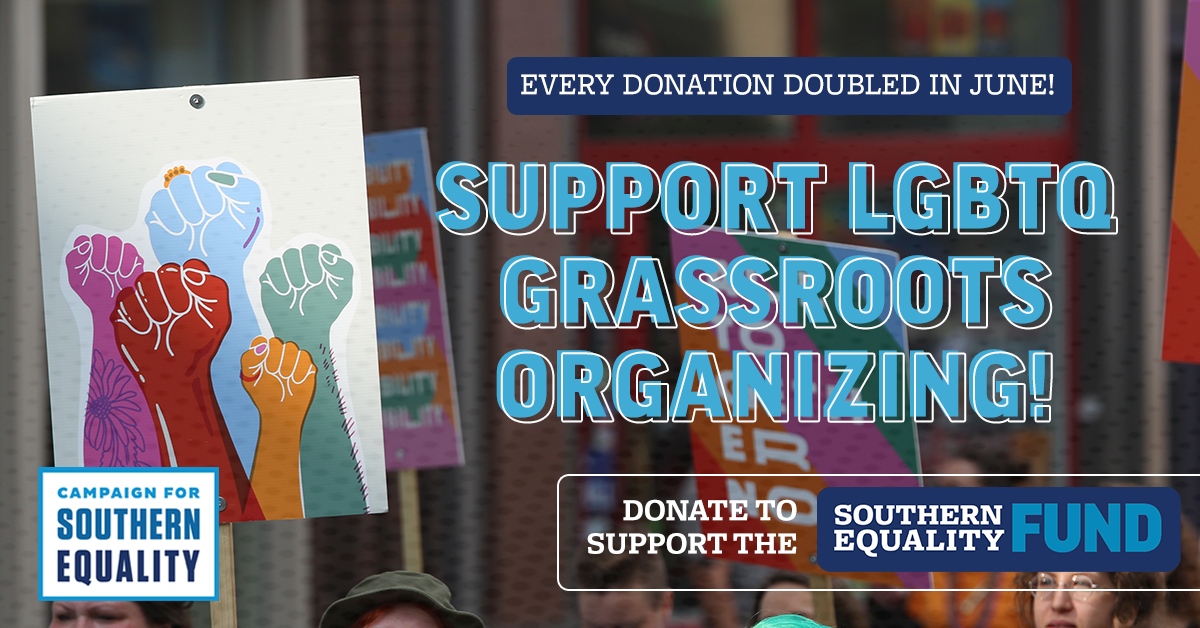 One way we know this: Over the past 15 months, we've opened eight rounds of our COVID-19 Rapid Response grantmaking through our Southern Equality Fund program, and the applications for the direct emergency grants – $250 per grant in 2021 – pour in extremely quickly. In the last grant round in April, we received 100 applications in 20 minutes. LGBTQ Southerners applying for the funds have indicated that they need financial support with groceries, prescriptions, and child care. 
We're going to keep up the emergency grantmaking for the rest of 2021 – because we know the need is there. Can you help support this grantmaking with your Pride Month gift of $30, $10, or whatever you can contribute? Click here to give – every dollar will be matched this month, thanks to a $10,000 matching gift challenge from a generous donor. 
I'm proud of the way that our team pivoted the focus of our Southern Equality Fund in the days after the COVID-19 pandemic prompted stay-at-home orders. Since March 2020 we've opened up $335,000 in grassroots grants to support LGBTQ Southerners, and we're improving the process with each round. 
This spring we implemented an online payment system so we're able to process grants and get the funds to folks as quickly as possible, using Paypal or Venmo as alternative options to receiving paper checks. This has also allowed us to better reach applicants whose housing situations are unstable. 
We'd love your support, %%Firstname%% – including for our next round, which opens up later this month. Can you chip in $30, $10, or what you're able to give to support our Southern Equality Fund direct emergency grants? Click here to donate.