Note: This post was written by Craig White and LB Brier,  who work on the Campaign for Southern Equality's Supportive Schools Initiative:
High school. At its best, it's a blur of fitting in, feeling left out, rivalries and camaraderie, achievements and disappointments. At its worst, middle and high school can be an experience of isolation, exclusion and hopelessness. School can be hard enough without having to worry about mistreatment based on gender and sexual identity.
This spring, the Campaign for Southern Equality is partnering with Youth OUTright WNC to organize a GSA Summit for students in the rural mountain counties of Western North Carolina. This event will bring together more than 150 youth and supportive adults for a day of social activities, student-led discussions and workshops, and skill building ideas for strengthening (or starting) a GSA.
Can you help support the first-of-its-kind event? Click here to chip in $25, $10, or more.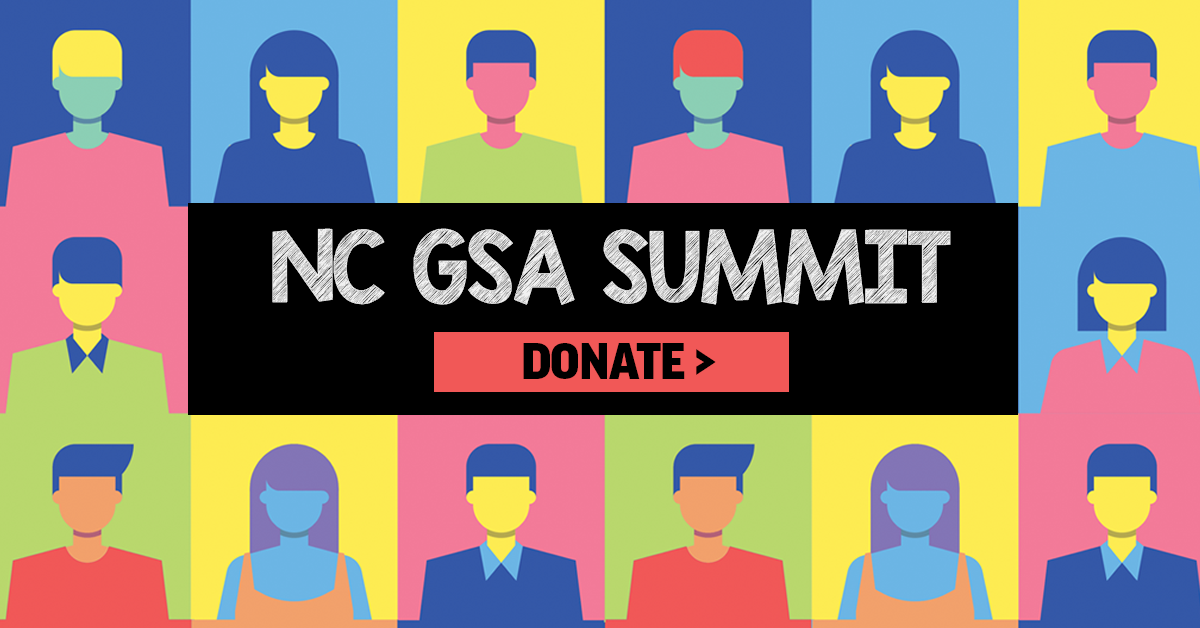 Donate to the GSA Summit
For many LGBTQ youth across the South, bullying and harassment are regular experiences. Supportive peers and teachers can be rare. Pervasive hostility and fear cause many to hide their sexual and gender identities.
But in 2019, there's no reason for this to still be the case. We believe that every student deserves safety and respect at school, a quality education, supportive teachers and mentors, peers who celebrate them as they are, and opportunities for inclusive social opportunities. And based on the incredible response to this event so far, we know that's possible. We thought maybe 50 people would attend and we're already at three times that – we're fired up!
The Campaign for Southern Equality's Supportive Schools Program works toward the goal of supporting LGBTQ youth in three ways:
Helping schools develop LGBTQ-inclusive policies and practices
Advocating for state-level policies that protect and support LGBTQ youth
Supporting the development of GSAs and other inclusive clubs and youth organizations
We believe that schools can be a setting where LGBTQ youth experience support and inclusion – not despite who they are, but just exactly as they are. And we're not alone. We've already seen broader response to participate in the GSA summit than we ever expected. Students and teachers, youth and adults are coming together to make this belief a reality.
Do you want to support them and our work in schools across WNC? Here are three ways to do it:
Thank you for all you do to support all LGBTQ students!