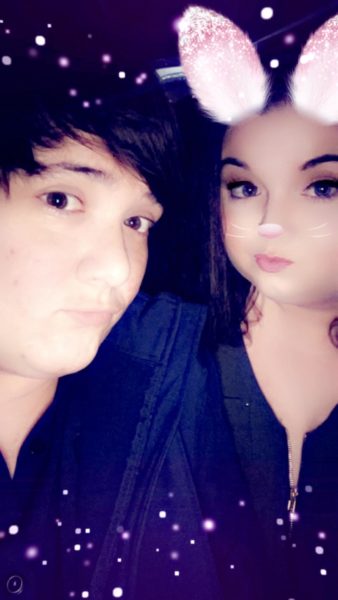 "Well cake tasting didn't go as planned today," Brandi Ray published to Facebook in late February 2019, attaching a screenshot of a text conversation she had with the owner of a bakery in Dickson County, Tennessee. The text read, "I truly wish you the best, but after realizing that your union will be of the same sex, I cannot with my spiritual conviction and beliefs do your cake."
Earlier that day Brandi and her bridesmaid had come into the store to pick out a cake for Brandi's upcoming wedding to Michele Schmidt, her longtime partner. Brandi looked at a few of the design options, tasted some of the cakes, and decided on one. Throughout the tasting, Brandi and her bridesmaid discussed the wedding openly, referred to Michele with female pronouns, spoke about "brides" in the plural form, and after hiring the bakery to sell the cake, wrote out the names of the people getting married: Brandi and Michele. 
The text message denying service to Brandi and Michele because of their sexual orientation came a few hours later. It came as a shock to Brandi, and as she dug deeper, she learned that the bakery had a history of discriminatory behavior. "They said they had denied more than one couple cakes," Brandi said. 
In Tennessee and most other states – including every state in the South – LGBTQ people are not explicitly protected from discrimination in places of public accommodation. Discrimination like what Brandi and Michele faced happens all too frequently because of a lack of inclusive nondiscrimination laws.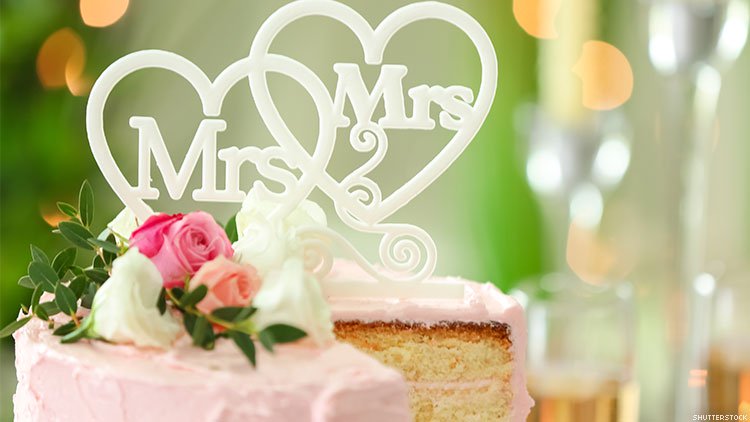 The truth is that businesses open to the public must be open to all – including to LGBTQ people. If a store opens its doors and sells a product, they must sell that product to all people, regardless of who they are. That is, since this bakery sells wedding cakes to some couples, it must be willing to sell them to all couples – otherwise, it's discrimination, plain and simple. 
In 2018 the U.S. Supreme Court affirmed this basic principle in its ruling in Masterpiece Cakeshop v. Colorado Civil Rights Commission, which similarly involved a bakery that refused service to a same-sex couple based on their sexual orientation. Although the Court ruled on a technicality in the case in favor of the bakery, declaring that the Colorado government was overly hostile, the Justices also underlined – in a majority opinion agreed upon by 6 judges – that basic human dignity requires businesses to treat all people, including LGBTQ people, with respect.
Brandi and Michele's story, in some ways, has a happy ending: Their public sharing of their story provoked a flood of support from family, friends, the greater Tennessee community, and Southerners across the region. One famous Southerner in Nashville, Jay Qualls – who sold the cake for the wedding of country music duo Miranda Lambert and Blake Shelton – reached out to Brandi and Michele and offered to design their cake, at no cost.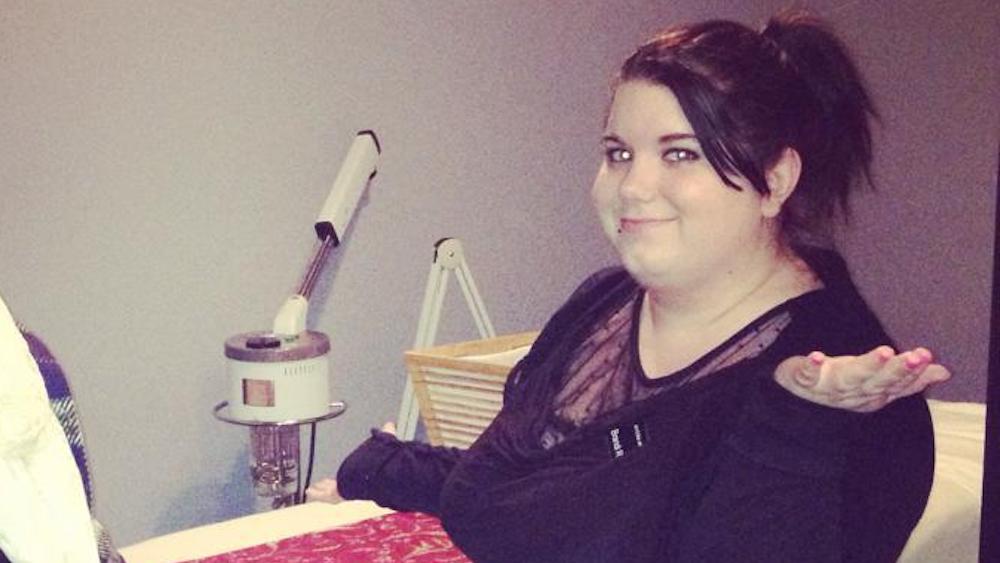 "It's different if they are a bad citizen or a bad customer – you have every right to refuse to do business with them… you have the right to say no," he said. "But this is so discriminatory. It has to stop. When you are serving the public, you have to be willing to serve all the public."
"This is so discriminatory. It has to stop. When you are serving the public, you have to be willing to serve all the public." – Jay Qualls
At the Campaign for Southern Equality, we'll keep working toward our vision of a South where LGBTQ people have secured full legal and lived equality. We'll keep working to ensure that every LGBTQ person is protected from discrimination based on who they are or who they love, and we'll keep lifting up stories like Brandi's and Michele's to change hearts, open minds, and make change.