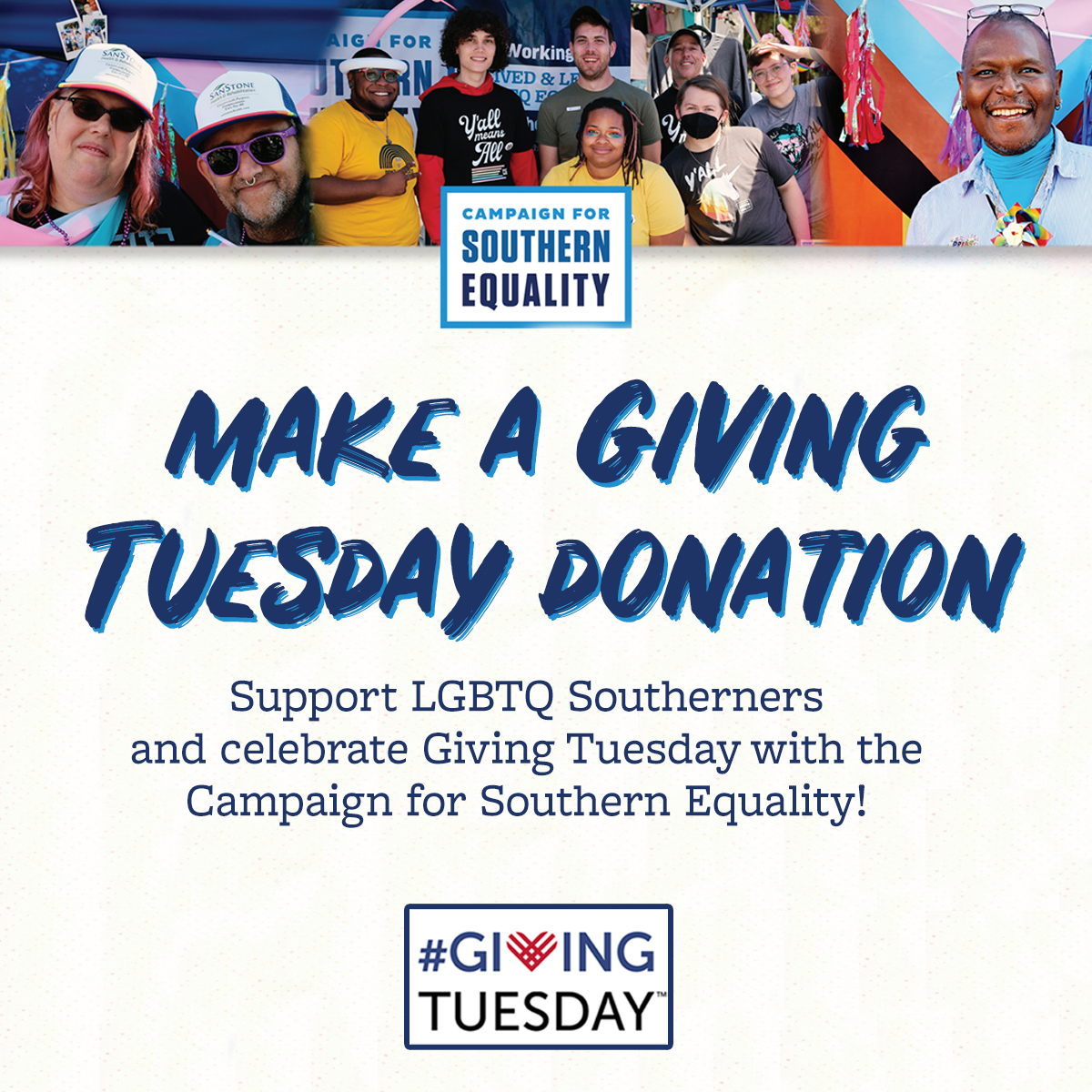 Throughout 2022, we saw a far-right political movement roll back fundamental American rights and freedoms, including attacks on LGBTQ+ dignity, abortion, and American democracy on the whole. It's been both powerful and critical, then, to see the ways that so many people have pushed back – from voters delivering important results at the ballot box to frontline organizers supporting impacted communities. 
We've felt that momentum growing as more and more people are engaging with the Campaign for Southern Equality's work. That's in part because of a slate of new programming that CSE rolled out following the Supreme Court ruling overturning Roe v. Wade and threatening the future of other freedoms. Our "Meeting the Moment" campaign serves as a platform for LGBTQ Southerners to respond to a political landscape filled with both attacks and opportunities for progress. 
Over the next few weeks, we're honored to share stories with you about how the CSE community has taken action. Today especially, as we recognize Giving Tuesday – a global day of giving – we are grateful for supporters like you who are fueling efforts to secure equality for LGBTQ+ people. Can you kick in a Giving Tuesday donation to the Campaign for Southern Equality today? Click here to pitch in $50 or whatever you're able. 
In 2023 we're anticipating another year of targeted attacks on our community, particularly transgender youth, from health care access to school inclusion. Our work will focus on helping to lead a statewide coalition in SC and working closely with partners in NC, VA, and the South to defeat anti-LGBTQ measures and continue building political support for equality. We will also continue to leverage the unprecedented levels of public support for LGBTQ equality in the South as we work to create a South where everyone can thrive. 
We are poised and ready to support LGBTQ Southerners however we can – whether through emergency grant rounds to support people in crisis, lobbying at the state house, or making our case in court. We are taking action, taking care, and helping people take steps to prepare.
By donating to CSE you are joining us in Meeting the Moment across the LGBTQ South – and we are so grateful for that. Make a Giving Tuesday donation here.