On Friday, April 24, the Campaign for Southern Equality is proud to host a special recurring webinar, "J. Chong Eats: A Cooking Show for These Times," the latest in our #LGBTQSouth virtual gathering series on The Front Porch.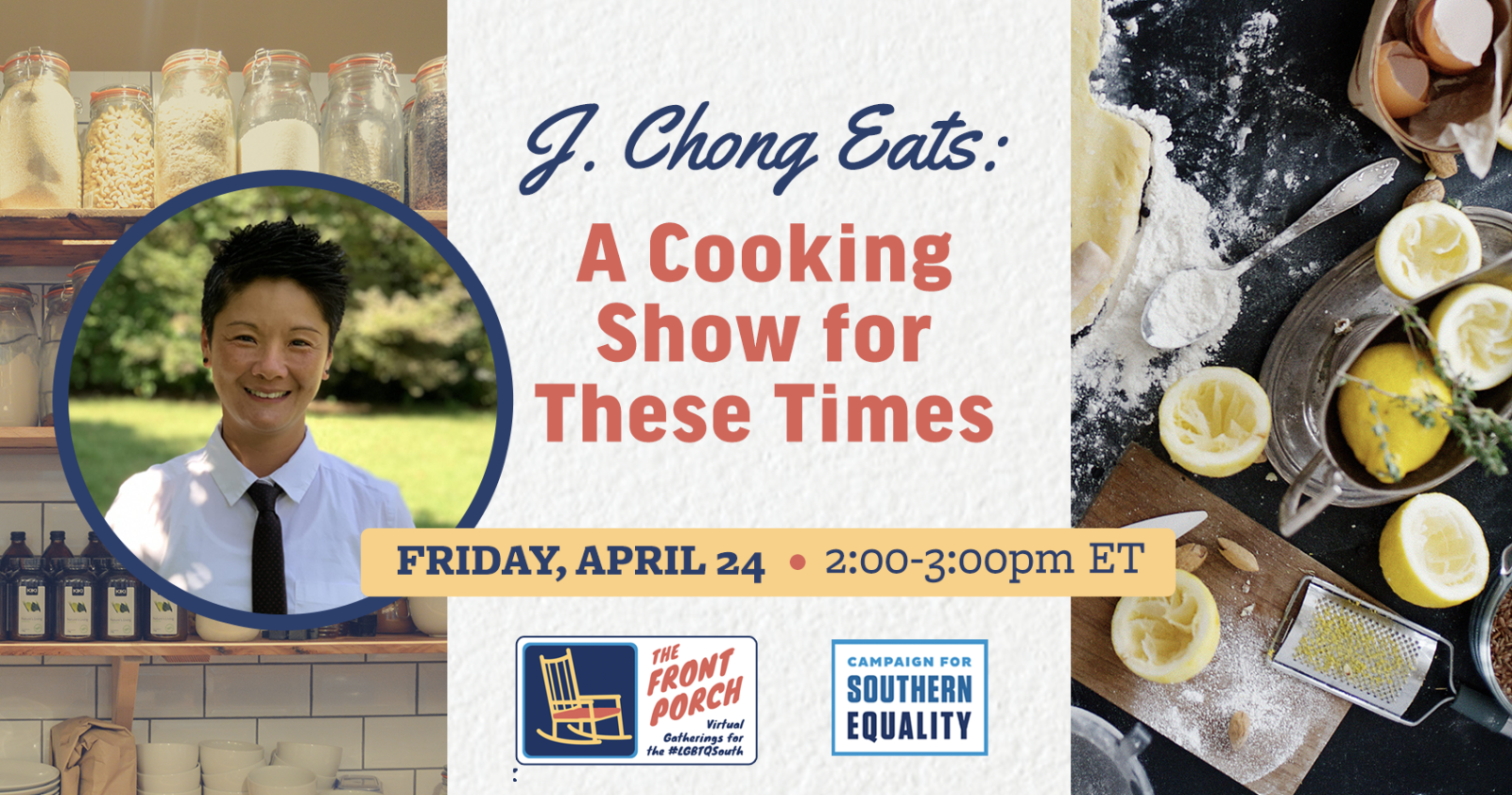 In this webinar, join professional chef J. Chong, a CSE board member, for an accessible and fun take on healthy eating and easy recipes you can make at home. J. prepares a meal in real time, answer your questions, and teach you strategies for staying fed and healthy in this era of social distancing.
RSVP for the Webinar:
Fill out this form to receive the dial-in information for the webinar! It will be held via Zoom on Friday, April 24 at 2:00pm ET.
Watch Episode 1 of J. Chong Eats!
Check out the full demo from J. Chong's March 27 webinar, where she makes a spinach-parsley pesto and penne pasta.
About The Front Porch
This event is part of "The Front Porch: Virtual Gatherings for the #LGBTQSouth," a new initiative from the Campaign for Southern Equality to support LGBTQ Southerners through the unique challenges of the COVID-19 pandemic. Virtual programming will include community support groups, skill-sharing and skill-building workshops, and presentations from practitioners in their fields. All members of the CSE community are invited to join. Information about each webinar from The Front Porch series – including dial-in information, is available at www.southernequality.org/frontporch.