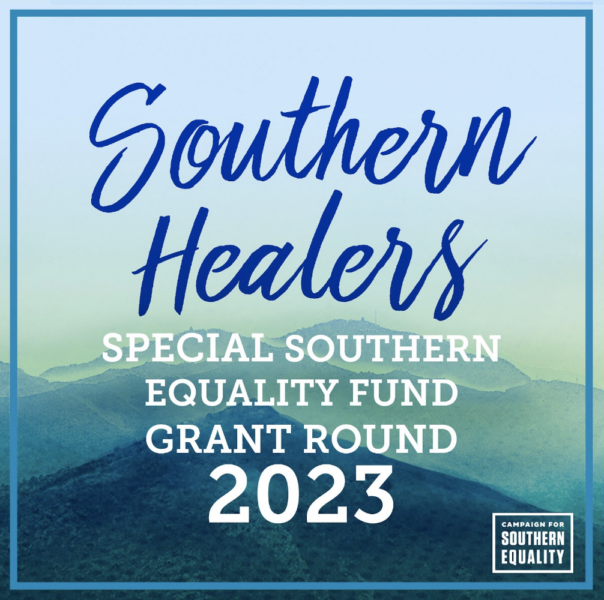 For the second year we're excited to host a special grant round of our Southern Equality Fund dedicated to so many of the innovative healing efforts led by LGBTQI Black, Indigenous and People of Color (BIPOC) Southerners. This $10,000 Southern Healers Special Grant Round will distribute grants of up to $500 to organizing efforts led by BIPOC LGBTQI Southerners.
We define healers broadly to include therapists, counselors, social workers, healers, addiction specialists, life coaches, body workers, yoga instructors, reiki masters, energy healers and other wellness practitioners.
Are you or your group engaged in holistic wellness in the South? Do you know a BIPOC-led healing effort in your community, or are you a healer or practitioner yourself that could use grant support? . Submit nominations here.
These new grant rounds are part of the Campaign for Southern Equality's Southern Equality Fund, which has been making grassroots grants across the LGBTQ South since 2015. Since its inception, the Southern Equality Fund has prioritized supporting work led by BIPOC, transgender, and rural organizers.