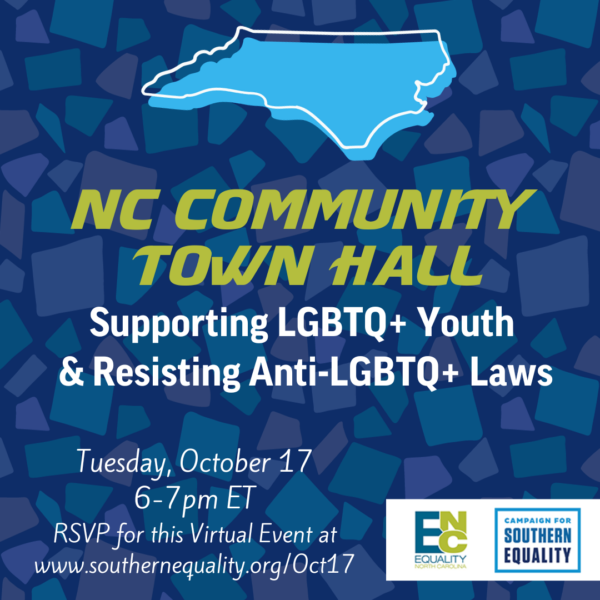 There is a lot to talk about – and many ways that you can take action – when it comes to the anti-LGBTQ+ laws that are now in effect in North Carolina.
The Campaign for Southern Equality and Equality NC will join together on Tuesday, October 17 at 6pm ET for a Community Town Hall on how to support LGBTQ+ youth and resist anti-LGBTQ+ laws. We'll break down the latest developments on H.B. 808, S.B. 49, and H.B. 574, share resources that are available to families of transgender youth in North Carolina, and walk you through how to take action in your local school district.
The town hall will include insight into the federal lawsuit against H.B. 808 (the anti-transgender healthcare ban) and information about a new legal memo laying out the ways that S.B. 49 violates Title IX – and how students, educators, and parents can use this information in their own communities.
Submit your RSVP for this virtual event below.