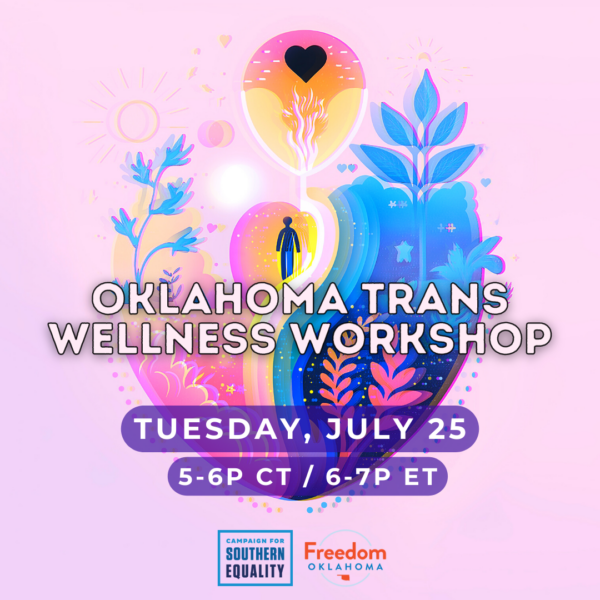 It's a challenging time for transgender youth in Oklahoma following the passage of a law that could prohibit transgender-related healthcare for people under the age of 18. Trans folks across the state have received poisonous message from lawmakers, even as the law is not being enforced right due as litigation proceeds.
That's why the Campaign for Southern Equality and Freedom Oklahoma are teaming up for an Oklahoma Trans Wellness Workshop on Tuesday, July 25 at 5pm CT.  RSVP below.
This will be an intergenerational space for trans and nonbinary adults, youth and their caregivers in Oklahoma, hosted by Campaign for Southern Equality's Director of Healing & Resilience, Holiday Simmons. We will share conversation, reflections, and a few wellness techniques together.
RSVP Below: