On July 3 dozens of "friend-of-the-court" briefs were submitted to the U.S. Supreme Court in support of ending anti-LGBTQ discrimination in the workplace. A flurry of amicus briefs were filed in three cases – Altitude Express, Inc. v. Zarda, Bostock v. Clayton County, and R.G. & G.R. Harris v. EEOC – that center on whether Title VII of the Civil Rights Act of 1964, which prohibits employment discrimination based on "sex," also protects people from discrimination based on sexual orientation or gender identity.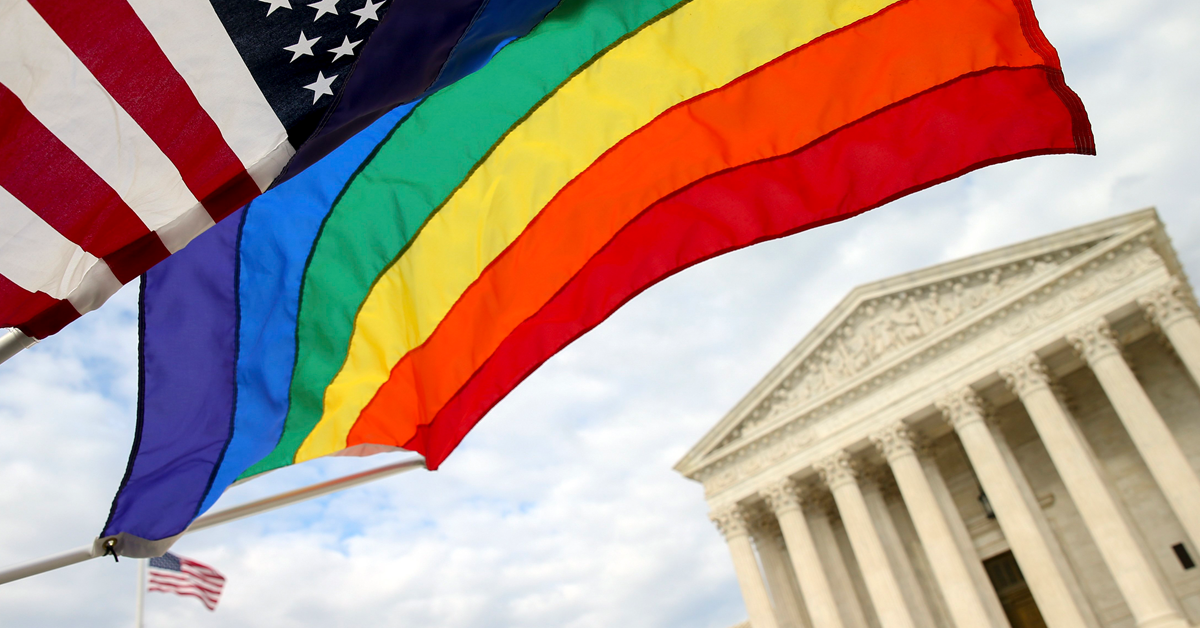 The cases mark a landmark chapter in the decades-long struggle against anti-LGBTQ discrimination. When the cases are heard on October 8, the justices at the U.S. Supreme Court at long last will have the opportunity to declare once and for all that no one should face discrimination at work because of who they are.
The Campaign for Southern Equality is one of the many amicus brief signers. We signed onto a groundbreaking brief from the Transgender Law Center and the Center for Constitutional Rights, alongside 43 other organizations that advocate on behalf of transgender people.  Read the full brief here.
The brief explains, "Transgender individuals face discrimination in all phases of employment, even where they possess all necessary job qualifications. Transgender job applicants are routinely denied employment after they disclose, or an employer otherwise learns that they are transgender." It then includes dozens of specific stories from trans and nonbinary people nationwide, including in Southern states. Read the stories from the South here.
CSE's Executive Director, Rev. Jasmine Beach-Ferrara, also signed onto a brief in her capacity as a faith leader. She joined more than 700 individual faith leaders, including at least one from every state, in making the case for LGBTQ-inclusive nondiscrimination protections from a faith perspective. Read the full brief here. 
The brief of clergy members reads, "Amici curiae comprise a broad range of religious stakeholders (including more than 700 individual clergy and faith leaders) who represent traditions rooted in centuries of American history and who affirm religious liberty, human dignity, and equal rights. Amici come from faiths that have addressed social and religious issues related to sexual orientation and gender identity in different ways over time. But Amici unite in believing it is both morally wrong and not constitutionally required to permit blanket discrimination in employment against lesbian, gay, bisexual, and transgender people based on the personal religious beliefs of employers or their customers. Amici believe that, to the contrary, anti-discrimination statutes like Title VII should be applied on the basis of religiously neutral principles of equal protection under the law."
Thank you to the legal teams behind both of these briefs – and the dozens of others. Be sure to read all of the amicus briefs by clicking here.