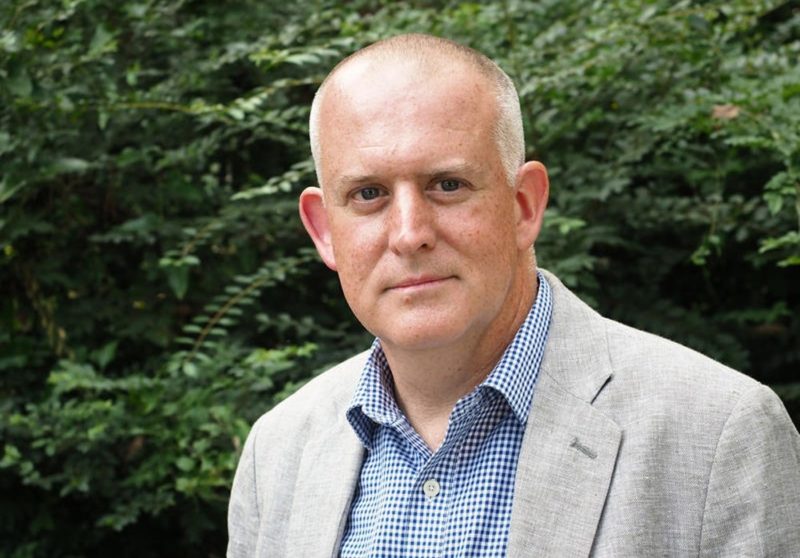 LGBTQ candidates for elected office received a lot of attention last fall during the #RainbowWave of the 2018 Election. But for decades, LGBTQ people around the world have been running for – and winning – public office.
That's the premise of the book The Children of Harvey Milk: How LGBTQ Politicians Changed the World, which takes a look at LGBTQ people around the globe who have served in public office.
On Thursday, April 18, the Campaign for Southern Equality is teaming up with Malaprop's Bookstore/Cafe in Asheville, NC for a special event with the author of the book, Andrew Reynolds, a professor at UNC Chapel Hill. The event will feature a reading from The Children of Harvey Milk and a conversation between Andrew and Rev. Jasmine Beach-Ferrara, the Executive Director of CSE and a County Commissioner for Buncombe County. Click here to RSVP for the event on Facebook.
Ahead of the special event, the Campaign for Southern Equality spoke with the author to get a better understanding of his book and what we can learn from it as we work toward legal and lived equality across the South:
ADAM POLASKI: What sparked your interest in the subject for this book?
ANDREW REYNOLDS: I have, for a long time, worked in the field of descriptive representation – issues of race and ethnicity and gender. And so I started looking at Africa and taking a look all over the world at democratizing countries, and I saw that it really is about who is at the table, how they get to the table, and the consequences of being at the table as a marginalized group.
About a decade ago, I thought there was really interesting scholarship around queer politics. Increasingly, LGBTQ-identified people are being elected. But we didn't have a lot of understanding of the consequences of their being at the table – although I assumed that it was powerful. I wanted to see how many people were out there, who was being elected, and the consequences of being at the table, and its proven to me to be a fascinating and inspiring topic, helping to explain the rapid progress on LGBTQ rights.
AP: Did you learn anything in your research specifically about LGBTQ elected officials in the American South?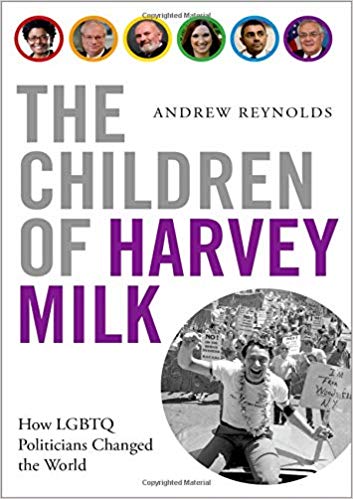 AR: We know from the Williams Institute that the concentration of queer people in the South is not dramatically different from the rest of the country. We also know that queer people in the South face historic intolerance, including state laws that are less progressive and more punitive toward gay people. But at the same time, you see pockets of really vibrant communities. There's a significant pocket in Asheville and the Triangle of elected officials who are celebrated members of the community. We're seeing queer women of color in Georgia, especially in Atlanta, and we're seeing increasing progress in Texas. North Carolina's cohort of out officials is significant, too.
There is increasing progress in the South, but the progress is a bit more intensely focused on certain towns and regions. The reality is that LGBTQ people are running for office in the South, and one especially important change is that people of color are being elected. Queer people of color are running and getting elected, and that's pretty impressive.
AP: What are some of the main findings of The Children of Harvey Milk?
AR: The main finding is that the idea of visibility is really powerful. It's perhaps more significant for queer people than any other marginalized group. The impact of an LGBTQ person at the table is perhaps more powerful than having a woman at the table, a Latinx person at the table. You can measure that in a lot of ways: The impact queer politicians have on their colleagues, on their constituents, and on the next generation of queer leaders.
Also, you can look at the empowerment that a teenage kid has when they see people that look like them in legitimate office around them. The validation that queer politicians have on other people is a major political and psychological thing. And so, investing in political success is really significant. Having queer people at the table lessens the possibility of the most extreme homophobia. Similarly, the lack of visible trans leaders can help explain why transphobia is still so omnipresent in politics; you don't have too many trans leaders at the table, and that lack of visibility feeds into prejudice.
AP: In recent years it seems that conversation has been ramping up around out LGBTQ people running for and winning elected office, so the timing for your book feels prescient. What do you think the book says about this specific moment in time?
A: It's interesting, because what I found is that every person who gets elected is replicated afterward – the book is called The Children of Harvey Milk because he was perhaps the most global visible figure elected on the platform that gay men needed to be visible and open. People paid testimony to him for generations after.
Danica Roem in Virginia was elected as the first out trans woman any U.S. state legislature in 2017, and last year three more people were elected, and all 3 of them, trans women, said that they ran because Danica was elected the year before. You see a clear straight-through line that when people run and win, it opens up the possibility for other people, too.
Investing in political success is really significant. Having queer people at the table lessens the possibility of the most extreme homophobia." – Andrew Reynolds
But before we celebrate too much, let's not forget that only 8 members of the United States House of Representatives are LGBTQ. For comparison's sake, there are 45 queer representatives in the British House of Commons. There are only 8 in the U.S. House, and only two in the Senate. We're talking about 10 people in 535 members of Congress. That's not a massive breakthrough – that's a slow, incremental breakthrough.
I'm a bisexual person, and we count for millions and millions of people, and there are less than 10 out bisexual Parliamentarians the world over.
AP: How do out LGBTQ politicians in the United States contrast with those in other countries that you studied?
AR: One major difference is the partisanship: In Britain and Australia, you're as likely to be elected from a conservative party as you are from a left-wing party. The conservatives have led their way on gay rights reforms in Britain, and the same is true in Australia. The first out gay members were from the Conservative Party in Australia. In the United States, nearly all of the out LGBTQ politicians are liberal Democrats. That's a difference.
In Western Europe and America, there's a three-tier system: Straight people at the top, gay and lesbian people second, and trans and nonbinary people. In Asia, that's flipped: The second class, the people with more rights, are trans and gender-variant, and then gay and lesbian people are way down. The progress in Asia is from trans and two-spirit people, while gay and lesbian people are completely legally and socially shut out. There's a very different context you're dealing with in Asia: Trans people are being elected, but gay and lesbian people are not.
AP: What do you want readers to get out of your book?
AR: The point of the book is to make this field of study much more accessible to the everyday reader, so it's focused on the narrative stories of the individual. I'd like people to read it, be entertained, and learn something they did not previously know.