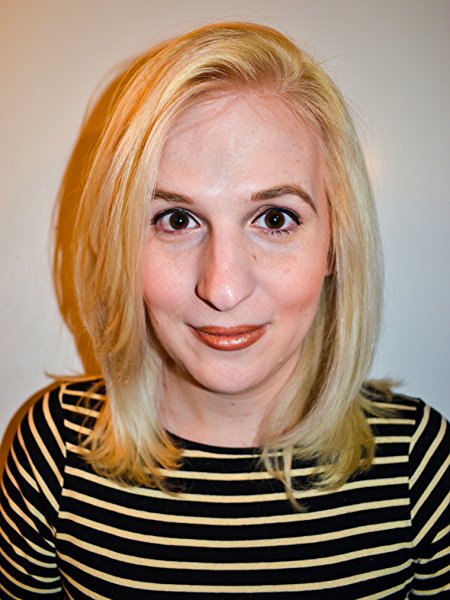 In the months following the election of President Donald Trump, journalist and author Samantha Allen set out on a road trip through red states – states that, for the most part, overwhelmingly voted for a president who has spent much of his time in office vilifying people of every minority group and rolling back critical protections for LGBTQ Americans. As a transgender person herself and a reporter who largely covers LGBTQ issues for The Daily Beast and other publications, Samantha Allen braced herself for a challenging few months on the road. Instead, she was delighted to be met at every step along the way by LGBTQ people of every stripe, people who have built thriving queer communities in their hometowns.
Her new book Real Queer America, available for purchase now, chronicles not only her road trip but also her experiences getting to know LGBTQ people living and thriving in states where the most prominent LGBTQ conversations on a national level are often focused on discriminatory legislation or negative developments. Samantha has spent much of her life living in red states, including Georgia and Florida, and in her book, which is equal parts memoir, travelogue, and journalism, she shines a light on the many ways that the LGBTQ community in red states has evolved and strengthened in recent years. She writes in the introduction to the book: "If the dominant LGBT narrative of the 20th century was a gay boy from the country buying a one-way bus ticket to the Big Apple, the untold story of the 21st is the queer girl in Tennessee to stays put."'
Samantha traveled through Texas, Arkansas, Tennessee, Mississippi, and Georgia as part of her trip, and these sections of Real Queer America capture so much about what keeps us at the Campaign for Southern Equality working and moving every day. The book illustrates the resilience of LGBTQ people in the South, introduces us to inspiring leaders making a difference, and demonstrates the power of staying in your hometown and fighting for change. To celebrate the release of Real Queer America, our team at the Campaign for Southern Equality spoke with Samantha Allen:
ADAM POLASKI: I love the optimism in your book. How do you parse this optimism with the realities of anti-LGBTQ laws and discrimination in red states, especially Southern states?
SAMANTHA ALLEN: I think some people might find it odd that traveling and living through the South has made me more optimistic about the future of LGBT rights in America, but that's exactly what those experiences have done for me. What you encounter in LGBTQ communities in the South is a strong sense of solidarity and resilience and togetherness.
Of course, there are problems everywhere. But in a state like Georgia, I see less of a tendency to throw transgender people under the bus. In a state like Mississippi, when you go out to the only LGBT night club in the state (Wonderlust), you see people of all sexualities, genders, races hanging out together and building community, in ways that I don't always see in bigger cites where people can section themselves off in cliques and sub-communities.
I think there are real problems at the state legislative level – we see anti-LGBT bills proposed every year, and some of them become law. Those are very real threats, and they have a real impact on people's lives. But what makes me optimistic in the long term is feeling that energy and knowing that the fundamental community for LGBT people in the South is strong, even if the resources aren't always as abundant.
As a journalist, you write about LGBTQ issues all the time, and you share a lot of criticism in Real Queer America about the way that the media covers the LGBTQ community in Southern states. That is, so much of the coverage is focused on the next big, bad, discriminatory law, without much discussion of the people impacted by that law. How would you propose newsrooms address this?
I get why we cover the anti-LGBT bills, but we see a disproportionate amount of media for them, and frankly it's because they're easier to cover. The bill text is online, you call the bill sponsor, you call the LGBT organization in the state, and you've got an article.
But I don't think that tells nearly the complete picture of what LGBT life is like in Southern states.
Even in the face of demographic shifts I have described in this book, we still have little cultural understanding of queer sociality outside major urban centers because so little is written about it. I don't know how reorient the media to pay close attention to LGBT life between the coasts, nor do I know how to make chosen families into click-grabbing headlines." – Excerpt from Real Queer America
Some of that is a function of the limited resources that news rooms have. I would encourage media outlets and news reporters especially to look beyond legislation and look at people's lives. Look for stories beyond what legislation is going to be proposed that year. Look at community centers, look for people. Once you scratch beneath the surfaces, you find these amazing stories.
You found again and again through your travels that the LGBTQ Southerners you met were often asked by non-Southerners why they don't leave and move somewhere where they don't have to endure anti-LGBTQ legislation. Can you share more about what folks had to say about that?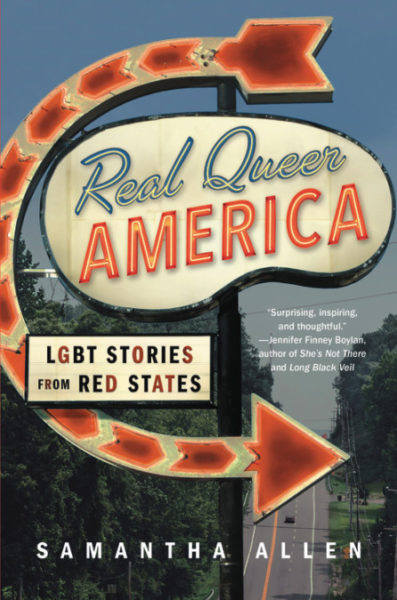 I met people while writing Real Queer America who said, San Francisco doesn't need me as much as this place needs me. Jessie Pandolfo, the owner of WonderLust, she spoke to the fact that she could have this outsized impact while keeping one bar open, which isn't always the case in a bigger city where another LGBT night club would be a drop in the bucket.
Another reason why LGBT people aren't leaving red states is that, frankly, they don't feel a need to go as far to find LGBT acceptance. It used to be the impression that you just had New York and San Francisco where you could go to find safety or legal protections. Increasingly, small and midsize cities are offering legal protections, and they've built up a culture of LGBT acceptance. So instead of someone from rural Tennessee going to San Francisco or New York, they'll say, "I'm going to go to Nashville or Johnson City," and that's having an impact on the state of LGBT acceptance in our country overall. LGBT people are geographically dispersed and digging their heels in.
I want to highlight Jackson, MS and what's going on in Mississippi, where the LGBT community is living under one of the most horrible anti-LGBT laws in the country [HB1523, which the Campaign for Southern Equality led a lawsuit against in 2017] . But also they're having the first pride parade, showing up at WonderLust, finding ways to survive and even thrive under extremely difficult conditions. That's the spirit of being LGBT in the South – it's irrepressible.
There's often a sense in Southern states – and this comes out in your book, too – that there's not as much of a difference between queer social organizing and queer political organizing; in essence, that the social is political and vice versa. Can you share reflections about this from your trip?
When I think about that dynamic, I think about what I encountered in Bloomington, Indiana. The LGBT night club in Bloomington, The Back Door, is filled with political messaging. There's an Angela Davis mural. You don't go to The Back Door to go to a political rally, but you think while you're there, LGBT life and LGBT rights matter. I can't afford to let my guard down.
LGBT Southerners have the ability to hold those two ideas at once: Joy, Entertainment, Catharsis, and at the same time a real strong will to fight for their rights.
There is a vitality to queerness where you least expect it. A refusal to be complacent. A warmth in being bonded together by the omnipresent atmospheric pressure of bigoted policies and legislative threats. Because we are still climbing up from the bottom, we still need each other." – Excerpt from Real Queer America
Just recently a friend of mine featured in the book said, "Oh, I'm headed to the state house to protest the latest anti-LGBT bill, and then we're going to have a game night." Nothing about being LGBT in the South says more than that – building social communities around the political work and taking it all in stride.
What did you want people to get out of Real Queer America?
I wanted the book to be accessible, fun, and easy to read while also going really in-depth. It's a reported travel memoir about LGBT life and activism in red states, with my personal story of coming out as transgender woven through it, a hybrid of travelogue and long-form reporting.
I want people to see from this book that the country is changing – and it's changing in ways that don't always get noticed. That's why I wanted to write this long-form narrative. In years to come the world will have changed and LGBT people in the South will have greater access to dignity and equality, and we'll look back and be surprised and wonder how it happened.
And the answer will be that LGBT Southerners made it happen – and they made it happen while you weren't looking.