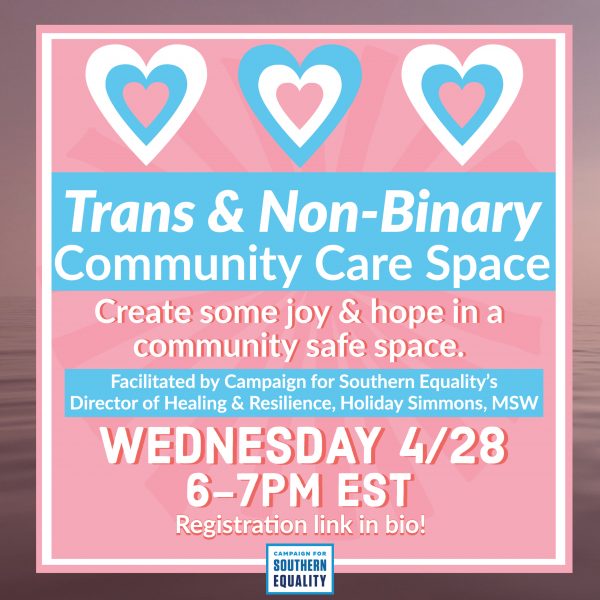 It's been a tough few months for trans and nonbinary folks across the country – but especially in the South, where anti-LGBTQ legislation has proliferated throughout this legislative session. It can be hard to read the news about these bills, and harder to cope with the discrimination being pushed by lawmakers.
On Wednesday, April 28 from 6-7pm ET, the Campaign for Southern Equality will host a Trans and Nonbinary Community Care Space where folks will have a chance to meet each other, be in community with each other, express feelings about discriminatory bills, and share in the joy and hope of being trans or queer even in challenging times.
The Campaign for Southern Equality's Director of Healing & Resilience Holiday Simmons, MSW, will lead this community care space for trans and nonbinary folks. RSVP by submitting your information below.