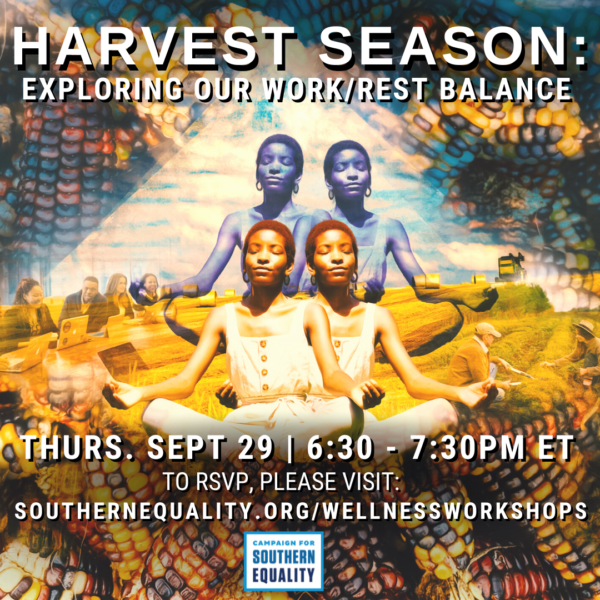 This fall the Campaign for Southern Equality is proud to launch "Meeting the Moment Wellness Workshops," a series of conversations geared toward shared community and collective resilience. These Healing & Resilience Community Workshops will be hosted by Campaign for Southern Equality's Director of Healing & Resilience Holiday Simmons,  joined by special guests. 
The first in the Wellness Workshop series is "Harvest Season: Exploring Our Work / Rest Balance." In this workshop we'll explore "intentional rigor"…and rest! We will discuss how we manage both an active and a restful life. The session will include explorations on healthy ways to intentionally work/activate, and cycle in ways of relaxation and reflection.
This virtual workshop will be held on Thursday, September 29 from 6:30-7:30pm ET and feature special guest Rev. Duncan Teague.
Please join us with your RSVP: