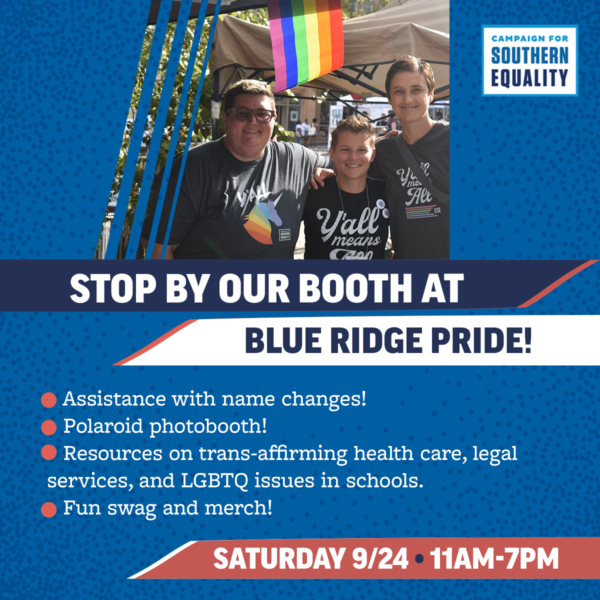 Saturday, September 24 marks Blue Ridge Pride, and the Campaign for Southern Equality is excited to be there with so many partner organizations from all across Asheville and the Western North Carolina area.
Keep an eye out for the Campaign for Southern Equality team! Here's what you can expect at our booth:
An opportunity to receive assistance for folks who need support getting their name changed
Access to resource guides, including the Trans in the South guide and ways to
Items designed to assist attendees on their healing and resilience journeys
A fun Polaroid photobooth
items Campaign for Southern Equality swag and merch, a fun Polaroid photobooth, and LGBTQ-affirming healthcare resources.
Here's everything you need to know about the Blue Ridge Pride Festival:
When: Saturday, September 24
Time: 11am-7pm  (Welcoming Procession takes place 9-11am)
Learn More: https://blueridgepride.org/
See y'all there!