Southern lawmakers are already gearing up for a busy 2019, preparing for the beginning of the year's legislative sessions – and we are glad to see that dignity and equality for LGBTQ people is on the agenda in some states.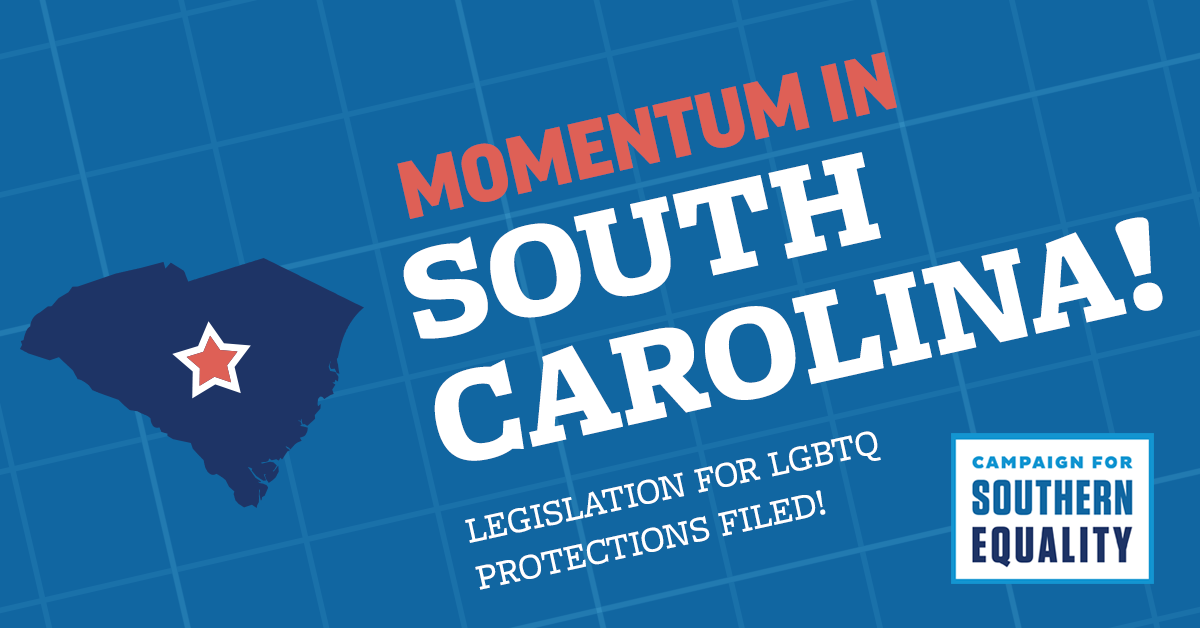 Last week South Carolina Rep. Todd Rutherford pre-filed legislation that would update the state's nondiscrimination laws to prohibit discrimination based on sexual orientation and gender identity. We expect similar legislation to be filed in many other states across the South – bills like these go a long way toward building momentum for LGBTQ equality, both legal and lived.
A big thanks goes out to SC Equality for its leadership on the ground in pushing back against anti-LGBTQ initiatives and supporting the work to push forward with proactive efforts like this.
Rep. Rutherford's bill is an important one, especially as we see study after study pointing to the reality that LGBTQ people continue to face discrimination in employment, housing, public spaces, health care, and public schools. Nondiscrimination protections send the message that no one should be mistreated, fired, evicted, denied care, or turned away because of who they are or who they love.
Nineteen other states have full state-level protections, but none are in the South. It's time for that to change.