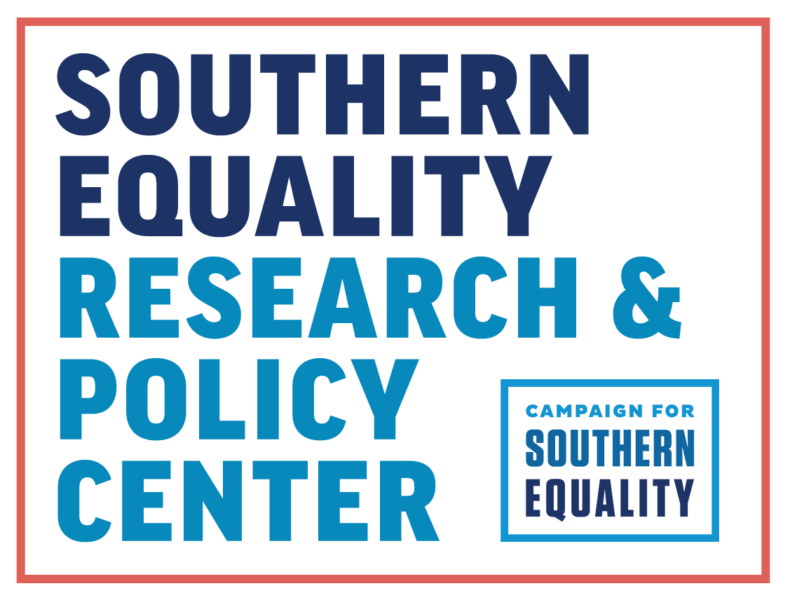 Today the Campaign for Southern Equality (CSE) announced the launch of the Southern Equality Research & Policy Center (SERPC), a new program focused on conducting independent research and developing policy recommendations to promote the legal and lived equality of LGBTQ people in the U.S. South. 
An advocacy organization that works across the South, CSE has been conducting original research on the lived experiences of LGBTQ Southerners since 2018. With the launch of the SERPC, CSE will expand this work with an interdisciplinary team that includes sociologists, political scientists, and public health specialists who are dedicated to conducting rigorous, community-based research on LGBTQ lived and legal experiences throughout the region. SERPC will play a leading role in LGBTQ-focused research in the region. 
Dr. Austin H. Johnson, Director of the SERPC at the Campaign for Southern Equality, said today:
"More than one-third of all LGBTQ+ people in the United States are Southerners – yet there has historically been a distinct lack of research on the population. Less than ten percent of social research on LGBTQ people has been focused on those in the South, and these limited data underline significant disparities in key areas of life, including in families, workplaces, schools, and public life. Through the Southern Equality Research & Policy Center, we aim to center these experiences through a data-driven lens that allows us to more fully understand – and ultimately, better serve – LGBTQ Southerners." 
Dr. Abigail Bowen, Deputy Director of the SERPC at the Campaign for Southern Equality, added:
"The South is home to sustained legislative efforts to undermine the dignity and equality of LGBTQ people. As we continue to push back against these attacks, one vital tool must be inclusive data collection and analysis to understand the lived experience of LGBTQ Southerners. We are honored that the Southern Equality Research & Policy Center will allow us to collect and explore data specific to our community so our movement can continue to refute myths, articulate the effects of policy, and secure protections for LGBTQ people across the South."
To date, CSE has published a series of research reports, articles, and book chapters from two major data collection projects – the Southern Trans Health Focus Group Project and the 2019 Southern LGBTQ Health Survey. This research reveals widespread disparities across the region, particularly for BIPOC LGBTQ people and for transgender, and gender non-conformingSoutherners. Our findings also point to the need for more research on the effects of policy on LGBTQ Southerners; the impact of efforts to address LGBTQ equality; the experiences of LGBTQ youth and young adults in the region; the experiences of LGBTQ Southerners of color; and the role and impact of community in the lives of LGBTQ Southerners. With the launch of SERPC, CSE will embark on such initiatives.