I know that my colleagues and I at the Campaign for Southern Equality have asked you for a lot in these past few weeks, as we're working to meet a $50,000 matching gift challenge from a generous donor. But today, we wanted to take a break from the fundraising emails and give you an inside look at the art that has helped us tell the story of CSE's work in 2021!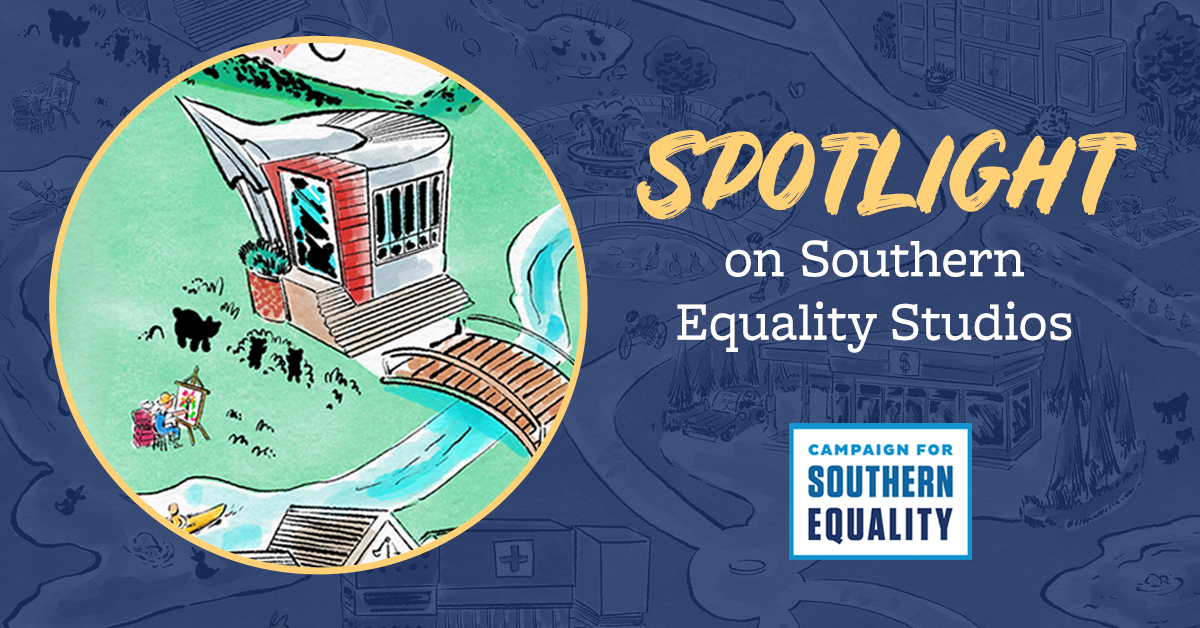 We worked with Christian Lee, an Asheville-based artist, to create a map of some of the key areas in LGBTQ Southerners' communities where CSE's work shows up: The courthouse and government building, sure, but also the school, public spaces like restaurants and businesses, hospitals and pharmacies, creative spaces like museums and art galleries, academic settings through our research work, and in our inner lives through our healing & resilience program. Christian's creative vision showcases how donors' support enables CSE to have a presence in these daily spaces.
Christian created a time-lapse of their drawing, and we want to share it with you! Take a look: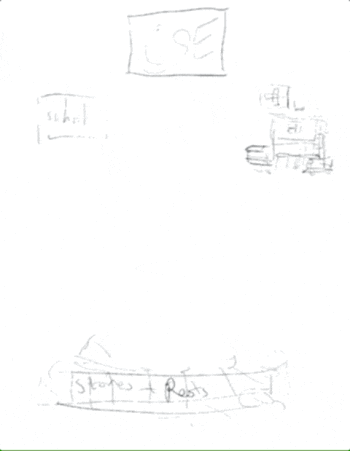 Thanks to Christian for creating such a beautiful piece for us this year!
Christian is a part of the CSE community through Southern Equality Studios, our program dedicated to exploring the intersections of art and activism. This year I'm proud of the ways that we've fostered community, even virtually, through our Queer Artist Meet-Up, which happens every week and is a highlight of every Tuesday. I love watching queer artists come together, share insights into their work, provide feedback for their peers, and share skills. 
Thanks for all of your support of the Campaign for Southern Equality, which makes programs like Southern Equality Studios possible.