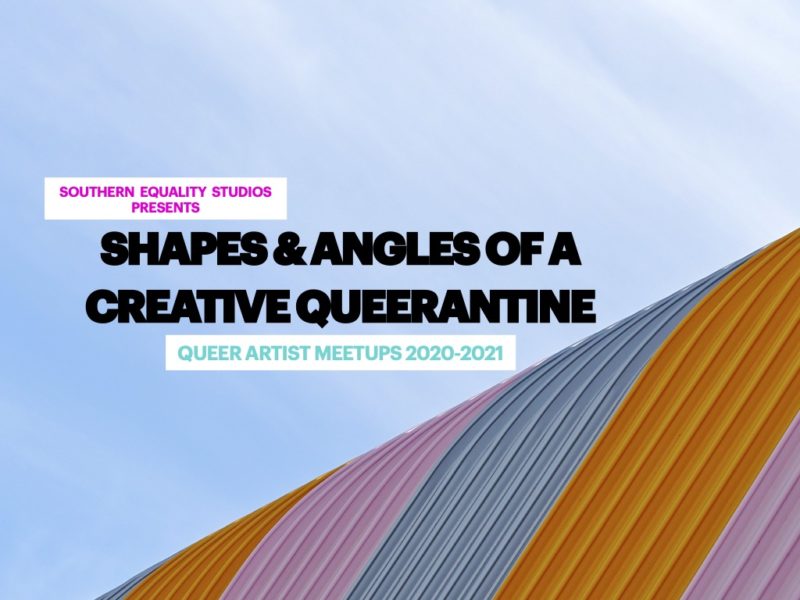 Through the Campaign for Southern Equality's Southern Equality Studios program, we've been highlighting queer artists in the South since 2018 – and over the past year and a half, since the onset of the COVID-19 pandemic, the program shifted to a largely virtual format.
One of the core elements of Southern Equality Studios is the virtual Queer Artist Meet-Up. Every week, queer artists come together to discuss their work, learn or share a skill, share recent work, or have higher-level conversations about the intersections of art, social justice, and community.
After a reflecting on a year of Virtual Queer Artist Meetups and Southern Equality Studios programming, the Southern Equality Studios team gathered some of the highlights of 2020 and 2021 and brought them into a zine archive.
Check out the digital zine by clicking the thumbnail or here and explore some of the work SES has done with the amazing local and long distance creative community that makes Southern Equality Studios possible!